Podcast: Play in new window | Download (Duration: 3:00:45 — 248.2MB)
If you're looking for previous episodes, click here.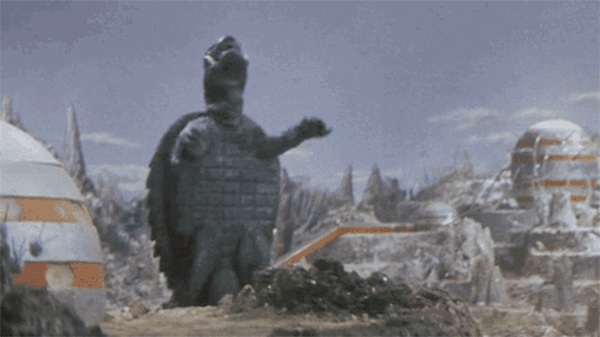 Hinky Dinky Time on WFMU's Give the Drummer Radio, episode 233: Friday, January 12, 2018 at noon, Eastern Time.
Are you a turtle?
Click here for everything you need to know about accessing the audio.
Access the accuplaylist and comments for this episode at
http://wfmu.org/playlists/hd/20180112
The archived audio and podcast is available now.
Artist
Title
Album (label) (year) (source)
Your DJ welcomes you:
Uncle Michael
Hinky Dinky Time Open
Agitation Free
First Communication
2nd (Vertigo) (1973)
Bob Darin
Jive
Commitment (Direction) (1969)
Dave York & The Beachcombers
Beach Party
single (b/w I Wanna Go Surfin') (P-K-M) (1962) (From: Mme. Ritard's Horrors Of The Wax Museum)
Lani Kai
Beach Party
single (b-side to Little Brown Gal (Cha Cha Cha)) (Keen) (1959) (From: Rockin' Slumber Party)
Bob Dylan
Everything Is Broken (Alternate Version)
prev. unr. (n/a) (2008) (From: The Bootleg Series, Vol. 8: Tell Tale Signs [Disc 1])
Music behind DJ:
Les McCann Ltd.
Bang! Bang!
Bucket O' Grease (Limelight) (1967)
Don Redman And His Orchestra
Reefer Man
unk. (unk.) (1940) (From: Reefer Songs)
Fred Astaire
Crazy Feet
shellac 10″ (b-side to Puttin' On The Ritz) (Columbia) (1930)
Will Bradley And His Orchestra Featuring Ray McKinley
Scrub Me, Mama, With A Boogie Beat
shellac 10″ (b/w There I Go) (Columbia) (1940) (From: Your Hit Parade – The War Years)
Ted Weems & His Orchestra
Me And The Man In The Moon
shellac 10″ (b/w My Troubles Are Over) (Victor) (1928) (From: Ted Weems Greatest Hits)
The Mills Brothers
Pennies From Heaven
shellac 10″ (b-side to Swing For Sale) (Decca) (1937) (From: Chronological Volume 4)
Ole Olafson
Estrella
unk. (Brilliant!) (1964) (From: Dolce Far Niente – 27 Suave Cocktail Classics from the Brillant Music Archives)
Music behind DJ:
Les McCann Ltd.
Music To Watch Girls By
Bucket O' Grease (Limelight) (1967)
Ernie Graham
Sebastian
Ernie Graham (Liberty) (1971)
Clifford T. Ward
Turbo
single (b-side to Sometime Next Year) (Tembo) (1986)
David Bowie
Unwashed And Somewhat Slightly Dazed
David Bowie (Philips) (1969)
Coloured Balls
Human Being
Ball Power (EMI) (1973) (From: Guitar Over Dose)
Music behind DJ:
Les McCann Ltd.
La Brea
Bucket O' Grease (Limelight) (1967)
Yusef Lateef
Nubian Lady
single (b/w Below Yellow Bell) (Atlantic) (1972) (From: Blaxploitation Vol. 1)
John Coltrane
Naima
Giant Steps (Atlantic) (1959)
Oscar Brown, Jr. & Luiz Henrique
Laia Ladaia (Lye-Un Li-Dye-Un)
single (b/w Listen To Me) (Fontana) (1966) (From: Lost Jukebox: Volume 147)
Steve Marcus
Mellow Yellow
Tomorrow Never knows (Vortex) (1968)
Neil Diamond
Dig In
single (b-side to Sweet Caroline (Good Times Never Seemed So Good)) (UNI) (1969) (From: Play Me: The Complete UNI Studio Recordings…plus)
Music behind DJ:
Les McCann Ltd.
All
Bucket O' Grease (Limelight) (1967)
Billy Ward & His Dominoes
Lucinda
single (b-side to Star Dust) (Liberty) (1965) (From: The London American EP Collection)
Mable John
Don't Hit Me No More
single (b-side to Left Over Love) (Stax) (1967) (From: The Complete Stax/Volt Singles: 1959-1968)
Johnny "Guitar" Watson
Cuttin' In
single (b/w Broke And Lonely) (King) (1961)
Etta James
A Sunday Kind Of Love
At Last (Argo) (1961)
The Skull Snaps
I'm Your Pimp
single (b-side to My Hang Up Is You) (GsF) (1973)
Curley Moore
Soul Train
single (b/w This Way I Do) (Hot Line) (1965) (From: Sixty Smokin' Soul Senders)
Music behind DJ:
Les McCann Ltd.
Yesterday
Bucket O' Grease (Limelight) (1967)
Roy Rogers And The Sons Of The Pioneers
Blue Shadows On The Trail
shellac 10″ (b/w (There'll Never Be Another) Pecos Bill) (RCA Victor) (1948)
Merle Haggard
Take Me Back To Tulsa
A Tribute To The Best Damn Fiddle Player In The World (Or, My Salute To Bob Wills) (Capitol) (1970)
Donny Hathaway
A Lot Of Soul
prev. unr. (n/a) (unk.) (From: Never My Love: The Anthology)
Buddy Emmons
Where Or When
Steel Guitar Jazz (Mercury) (1963)
Shelby Flint
Cast Your Fate To The Wind
single (b/w The Lilly) (Valiant) (1966)
Van Duren
Oh Babe
Are You Serious? (Big Sound) (1977)
Music behind DJ:
Les McCann Ltd.
Boo-Go-Loo
Bucket O' Grease (Limelight) (1967)
Gasolin'
Kina Rock
Gør Det Noget (CBS) (1977)
Stackridge
The Last Plimsoll
The Man In The Bowler Hat (Sire) (1974)
Dub Colossus
Boom Ka Boom (And The Dub Disciples)
Addis To Omega (Echomaster) (2014)
The Birdies
The Huckle-Buck '65
single (b/w Pitter Patter) (Charter) (1965) (From: Girls In The Garage, Volume 8)
ora Guthrie
Emily's Illness
single (b/w Home Before Dark) (Mercury) (1967) (From: Wildroot (Compiled By Tom Ardolino))N]
Music behind DJ:
Les McCann Ltd.
Bucket O' Grease
Bucket O' Grease (Limelight) (1967)
Bob Swanson & The Bee Jays
Will You Be There
Live Every Minute! (RSP) (1966) (From: Lost Jukebox Volume 039)
King Biscuit
Boy I'm Gone
King Biscuit Boy (Epic) (1974) (From: Badly Bent – The Best Of King Biscuit Boy)
Jay & The Americans
When It's All Over
single (b/w Cara Mia) (United Artists) (1965) (From: The Singles 1961-1966)
Lindsey Buckingham
Wait For You
Gift Of Screws (Reprise) (2008)
Music behind DJ:
Fleetwood Mac
Albatross
single (b/w Jigsaw Puzzle Blues) (Blue Horizon) (1968)
Your DJ bids you farewell…