If you're looking for previous episodes, click here.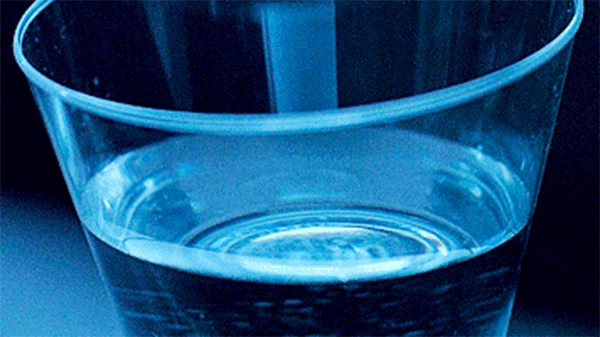 Hinky Dinky Time on WFMU's Give the Drummer Radio, episode 234: Friday, January 19, 2018 at noon, Eastern Time.
Something is coming.
Click here for everything you need to know about accessing the audio.
Access the accuplaylist and comments for this episode and archived audio at
http://wfmu.org/playlists/hd/20180119
The archived audio is available now.
Artist
Title
Album (label) (year) (source)
Your DJ welcomes you:
Uncle Michael
Hinky Dinky Time Open
Agitation Free
Laila, Part 2
2nd (Vertigo) (1973)
David Bowie
Time (single Edit)
single (b/w The Prettiest Star) (RCA Victor) (1973) (From: Aladdin Sane [30th Anniversary Edition])
Steve Marcus
Tomorrow Never Knows
Tomorrow Never Knows (Vortex) (1968)
Music behind DJ:
June Gardner
99 Plus 1
single (b/w Mustard Greens) (Hot Line) (1965) (From: Wardell Quezerque: Sixty Smokin' Soul Senders)
Earl King
Feeling My Way Around
single (b-side to Poor Sam) (Hot Line) (1967) (From: Wardell Quezerque: Sixty Smokin' Soul Senders)
Ray Price
Invitation To The Blues
single (b-side to City Lights) (Columbia) (1958) (From: Dim Lights, Thick Smoke And Hillbilly Music – Country And Western Hit Parade)
Doc Pomus
Too Much Boogie
unk. (unk.) (unk.) (From: Rhythm 'n' Blues – Boogie Woogie Goodies)
Shocking Blue
Mighty Joe
single (b/w Wild Wind) (Pink Elephant) (1969) (From: Nederbeat 63′ 69′)
The Everly Brothers
The Price Of Love
single (b/w It Only Costs A Dime) (Warner Bros.) (1965) (From: Heartaches & Harmonies Disk 3)
Nick Lowe
Born Fighter
Labour Of Lust (Radar) (1979)
The Flaming Sideburns
Bama Lama Loo
Back To The Grave (Bad Afro) (2006)
Dusty Springfield
Don't Say It Baby
single (b-side to Your Hurtin' Kinda Love) (Philips) (1965) (From: Everything's Coming Up Dusty)
Music behind DJ:
Los Mirlos
La Danza De Los Mirlos
single (b/w El Achoradito) (Dinsa) (1972)
Billie Holiday With Teddy Wilson And His Orchestra
These Foolish Things
shellac 10″ (b/w Why Do I Lie To Myself About You?) (Brunswick) (1936)
Sun Ra And His Myth Science Arkestra
Velvet
We Travel The Space Ways (El Saturn) (1967)
Benny Gebauer's Sound Corporation/Orchester Jeff Hasky
That's A Hard Job
Benny Gebauer's Sound Corporation/Orchester Jeff Hasky (Europhon) (unk.) (From: Test Card Music Vol. 2)
It's A Beautiful Day
White Bird
It's A Beautiful Day (Columbia) (1969) (From: Love Is The Song We Sing: San Francisco Nuggets 1965-1970)
The Collectors
Fat Bird
single (b/w Make It Easy) (Warner Bros.) (1967) (From: Woman Of Stone – USA Garage Greats)
Ohio Express
Sausalito (Is The Place To Go)
single (b/w Make Love Not War) (Buddah) (1969) (From: Written By… Graham Gouldman, Parte I)
Music behind DJ:
Lawrence Welk And His Orchestra
Yellow Bird
single (b/w Lawrence Welk And His Orchestra & Chorus-Cruising Down The River) (Dot) (1961) (From: The Best Of Lawrence Welk)
The Mills Brothers
Smoke Rings
shellac 10″ (b/w Put On Your Old Grey Bonnet) (Harmony) (1933) (From: Thank You For Smoking)
The Arbors
You Are The Girl
A Symphony For Susan (Date) (1966) (From: Very Best Of The Arbors)
The Bachelors
The Old Wishing Well
single (b-side to Chapel In The Moonlight) (London) (1965)
The Guess Who
Friends Of Mine
Wheatfield Soul (RCA Victor) (1969)
Music behind DJ:
Johnny Frigo
Dance Of Love
Chicago Jazz Dance Revival At Gus' Place (Orion) (unk.) (From: Collected Works)
Elton John
Texas Love Song
Don't Shoot Me I'm Only The Piano Player (MCA) (1973)
Little Feat
Forty-Four Blues: How Many More Years
prev. unr. (Warner Bros.) (unk.) (From: Hoy-Hoy!)
Dr. John
Life
In The Right Place (Atco) (1973)
Creedence Clearwater Revival
Born On The Bayou
single (b-side to Proud Mary) (Fantasy) (1968) (From: 20 Golden Greats)
Harpers Bizarre
Louisiana Man
Anything Goes (Warner Bros.) (1967)
The Band
Life Is A Carnival
single (b/w The Moon Struck One) (Capitol) (1971) (From: To Kingdom Come)
Music behind DJ:
Simon Gale And His Music/The Dick Hunter Five
Canzona D'Amore
Colours In Rhythm Volume 3 (Apollo Sound) (1998) (From: Test Card Music Vol. 1 – From The Archives)
Cannonball Adderley
Country Preacher
single (b-side to Hummin') (Capitol) (1969) (From: Cannonball Adderley: The Capitol Years)
The Falcons
The Teacher
single (b/w Waiting For You) (United Artists) (1960)
Gene Pitney
Fool Killer
Gene Pitney's Big Sixteen Volume Two (Musicor) (1965) (From: The Rare Bacharach, Vol. 1: 1956-1978)
Lee Hazlewood
Your Sweet Love
The Very Special World Of Lee Hazlewood (MGM) (1966)
The Walker Brothers
Wipe Away My Tears
prev. unr. (unk.) (196?) (From: Everything Under The Sun (The Complete Recordings))
Benny Goodman Sextet
Six Appeal
shellac 10″ (b/w These Foolish Things) (Parlophone) (1940) (From: The Ultimate Jazz Archive)
Music behind DJ:
Roland Alphonso And The Beverly's All Stars
El Toro
single (b-side to Desmond Dekker And The Aces-007) (Pyramid) (1967) (From: Trojan Instrumentals Box Set)
Bob & Ray
Views Behind The News – Little League Polo
Tape 2 (WOR-AM) (1975)
Horace Heidt And His Musical Knights with Donna & Her Don Juans
The Hut-Sut Song (A Swedish Serenade)
shellac 10″ (The Way You Look At Me) (Columbia) (1941)
The Exciters
It's Love That Really Counts
Tell Him (United Artists) (1963) (From: The Rare Bacharach, Vol. 1: 1956-1978)
Pony
It's Gonna Be So Easy
single (b/w Til I Met You) (20th Century) (1974) (From: Before It Was Called Power Pop (Vol. 1) [1970-1977])
Tami Neilson
Walk (Back To Your Arms)
Dynamite! (self-released) (2014)
Music behind DJ:
Wganda Kenya
Combate A Kung Fu
Por Una Negrita (Discos Fuentes) (1974?) (From: The Afrosound Of Colombia. Volume 1)
George Harrison
What Is Life
single (b-side to My Sweet Lord) (Apple) (1971) (From: The Complete Apple Singles Collection Vol 2 1969-1971)
Helen Merrill
The Masquerade Is Over
With Strings (Emarcy) (1955)
Fleetwood Mac
Albatross
single (b/w Jigsaw Puzzle Blues) (Blue Horizon) (1968)
Your DJ bids you farewell…