If you're looking for previous episodes, click here.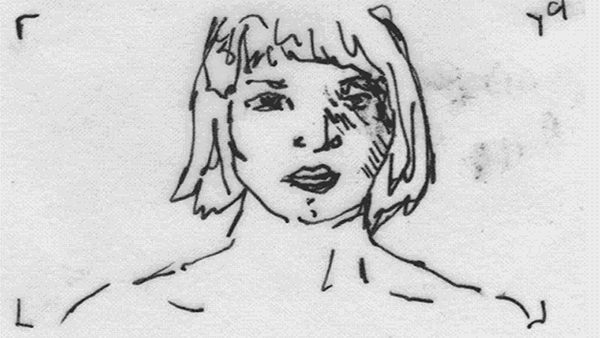 Hinky Dinky Time on WFMU's Give the Drummer Radio, episode 235: Friday, January 19, 2018 at noon, Eastern Time.
Show #235:
I make this look harder than it really is.
Click here for everything you need to know about accessing the audio.
Access the accuplaylist and comments for this episode and archived audio at
http://wfmu.org/playlists/hd/20180126
The archived audio is available now.
Artist
Title
Album (label) (year) (source)
Your DJ welcomes you:
Uncle Michael
Hinky Dinky Time Open
The Millennium
Anthem (Begin)
Begin (Columbia) (1968)
Children's Series
Dreams
Help Your Child…in an easy and loving way! (Life) (unk.)
Meditations
Transcendental Meditation
single (b/w Beautiful Experience) (World Pacific) (1967) (From: California Love-In #3)
Gary McFarland
Because
Today (Skye) (1970)
Lewis
I Thought The World of You
L'Amour (R.A.W.) (1983)
International Q
Small Talk
What I Got (EP) (Queue) (1981)
Music behind DJ:
No one
Nothing
n/a (n/a) (n/a)
Distant Cousins
No More You
single (b/w Gently Goodbye) (Date) (1966) (From: Lost Jukebox: Volume 168)
Van Dyke Parks
Do What You Wanta
single (b-side to Number Nine) (MGM) (1966) (From: Round Wonders – 45rpm Pop Obscurities From The 60's Vol. 14)
Tony Rossini
Darlena
single (b-side to Well I Ask Ya) (Sun) (1961) (From: The Complete Sun Singles Vol.4)
Little Doug
Rollin' Rollin'
single (b-side to A Real American Joe) (Sarg) (1955)
Sir Douglas Quintet
Can You Dig My Vibrations
Honkey Blues (Smash) (1968)
David Gates
Soap (I Use The)
single (b-side to Clouds) (Elektra) (1973)
David Bowie
It's No Game (Part 1)
Scary Monsters (RCA) (1980)
Music behind DJ:
Al Caiola
Let The Sunshine In
Let The Sunshine In (United Artists) (1969)
Muggsy Spanier and His Ragtimers
Rosetta
shellac 10″ (b-side to Riverside Blues) (Commodore) (1947) (From: The Ultimate Jazz Archive)
Gene Krupa And His Orchestra (with Anita O'Day)
Opus I
shellac 10″ (b/w Valse Triste) (Columbia) (1946) (From: The Ultimate Jazz Archive)
Meistersextett (Comedian Harmonists)
Oh, Ich Glaub' Ich Hab Mich Verliebt
shellac 10″ (b/w Ich Hab' Für Dich 'Nen Blumentopf Bestellt) (Electrola) (193?) (From: The Comedian Harmonists)
Elmore James And His "Broomdusters"
Sunny Land
shellac 10″ (b/w Standing At The Crossroads) (Flair) (1954) (From: ABC of the Blues)
The Interns
The Trip
single (b-side to I've Got Something To Say) (Eastwood) (1967)
Gabor Szabo
Reinhardt
Rambler (CTI) (1973)
Music behind DJ:
Johnny Frigo
Apollo
Afro-American Jazz Dance (Orion) (1969) (From: Collected Works)
Love Machine
Mr. D. J. Play Me A Sad Song
single (b/w I Can Make It With You) (Festival) (1970)
Mavis Staples
A House Is Not A Home
single (b-side to You're Driving Me (To The Arms Of A Stranger)) (Volt) (1969) (From: The Rare Bacharach, Vol. 1: 1956-1978)
The '5' Royales
Come On And Save Me
single (b-side to Get Something Out Of It) (King) (1956) (From: King A&B Sides)
Sammy Jones
You've Got To Show Me
single (b/w She Didn't Know) (Jenesis) (unk.) (From: Eccentric Soul: The Way Out Label)
The Ambers
Never Let You Go
single (b/w I'll Make A Bet) (Ebb) (1958) (From: Pan-American Recordings Vol. 19: Red Hot Love)
The Undisputed Truth
Mama I Gotta Brand New Thing (Don't Say No)
single (b/w Gonna Keep On Tryin' Till I Win Your Love) (Gordy) (1972) (From: The Complete Motown Singles: Volume 12b (1972))
Music behind DJ:
The Laurie Johnson Orchestra
Avengers Tag Scene
Themes And… (MGM) (1969) (From: The Sound Gallery Vol. 2: Musical Masterpieces)
Tommy Ridgley
Should I Ever Love Again
single (b-side to Double Eye Whammy) (RIC) (1961) (From: The Complete Ric & Ron Recordings, Vol. 3 – Classic New Orleans R&B and More, 1958-1965)
Cat
Solo Flight
single (b/w We're All In This Together) (RCA Victor) (1970) (From: Lost Jukebox Volume 013)
Michael Nesmith And The Second National Band
In The Afternoon
Tantamount To Treason Volume One (RCA Victor) (1972)
Mungo Jerry
Maggie
Mungo Jerry (Janus) (1970) (From: Baby Jump: The Definitive Collection)
The Key
The Farmer and the Fisherman
Fit Me In (EMI Electrola) (1978)
Music behind DJ:
Hugo Winterhalter
Autumn in New York
Wish You Were Here (RCA Victor) (1959)
Johann Georg Albrechtsberger
Menuetto – Moderato
Concertos For Jew's Harp, Mandora And Orchestra (Orfeo) (1982)
Greenhorns
Ghost Riders In The Sky
unk. (unk.) (unk.)
Os Novos Baianos
Acabou Chorare
Acabou Chorare (Som Livre) (1972)
Alvin Stardust
Little Darlin'
single (b-side to Red Dress) (Magnet) (1974)
Status Quo
Paper Plane
Piledriver (Vertigo) (1972)
Jackie Wilson
Am I The Man
single (b-side to Alone At Last) (Brunswick) (1960) (From: A Portrait Of Jackie Wilson – All His Greatest Hits)
Music behind DJ:
Bruce Campbell
Squadron Airborne
Music For The Movies (KPM) (unk.)
Atomic Rooster
Watch Out!
Atomic Rooster (EMI) (1980)
Golden Dawn
Starvation
Power Plant (International Artists) (1968)
Roy Smeck
Guitarese
shellac 10″ (b/w Slippery Fingers) (Decca) (1937) (From: Plays Hawaiian Guitar, Banjo, Ukulele and Guitar, 1926-1949)
Motörhead
Love Me Like A Reptile (Alternative Version)
Ace Of Spades (Bronze) (1980)
Music behind DJ:
Al Caiola
Stranger On The Shore
Paradise Village (United Artists) (1963)
William Bell
Born Under A Bad Sign
This Is Where I Live (Stax) (2016)
Katz
Going Back
Live At The Rum Runner (EP) (Tetlow) (1968) (From: Incredible Sound Show Stories Volume Ten (A Hidden Secret Garden Found))
Bobby Patterson
Long Ago
single (b/w Till You Give In) (Jetstar) (1967)
Don Gibson
I'm Movin' On
single (b/w Big Hearted Me) (RCA) (1959) (From: Don Rocks)
Van Halen
Happy Trails
Diver Down (Warner Bros.) (1982)
Fleetwood Mac
Albatross
single (b/w Jigsaw Puzzle Blues) (Blue Horizon) (1968)
Your DJ bids you farewell…