Podcast: Play in new window | Download (Duration: 3:03:07 — 251.5MB)
If you're looking for previous episodes, click here.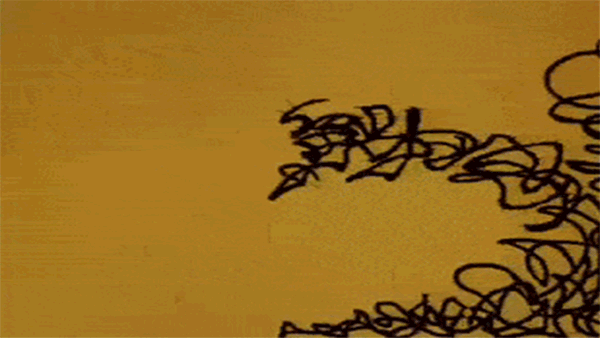 Hinky Dinky Time on WFMU's Give the Drummer Radio, episode 236: Friday, February 2nd, 2018 at noon, Eastern Time.
Show #236: A wild and unkempt squiggle.
Click here for everything you need to know about accessing the audio.
Access the accuplaylist and comments for this episode at
http://wfmu.org/playlists/hd/20180202
The archived audio and podcast is available now.
Artist
Title
Album (label) (year) (source)
Your DJ welcomes you:
Uncle Michael
Hinky Dinky Time Open
Diana Ross
I'm Coming Out
single (b/w Give Up) (Motown) (1980)
Natalie Cole
This Will Be
single (b/w Joey) (Capitol) (1975)
Sylvester
You Make Me Feel (Mighty Real)
single (b/w Grateful) (Fantasy) (1978)
Pointer Sisters
Having A Party
single (b/w Lonely Gal) (ABC Blue Thumb) (1977) (From: Yes We Can Can [The Best Of The Blue Thumb Recordings])
Prince & The Revolution
Let's Go Crazy
Purple Rain (Warner Bros.) (1984)
Music behind DJ:
Earl Grant
Fly Me To The Moon
Fly Me To The Moon (Decca) (1963)
Groundhog
Take It Off
single (b/w Blues To Take It Off By) (JAD) (1969)
Groundhogs
Sad Go Round
single (b/w Over Blue) (WWA) (1973) (From: A Perfumed Garden Vol 3)
Jet Weston
Ground Hog
unk. (unk.) (unk.)
Big Joe Williams
Rootin' Ground Hog
shellac 10″ (b/w I Won't Be in Hard Luck No More) (Bluebird) (1937) (From: The Ultimate Jazz Archive)
Tom T. Hall
Happy Groundhog Day
About Love (Mercury) (1977)
Music behind DJ:
Earl Grant
I'll Never Smile Again
Just For A Thrill (Decca) (1964)
Bob Keeshan
Introduction
A Child's Introduction To Jazz (Golden) (1958)
Sun Ra And His Intergalactic Infinity Arkestra
Inpromptu Festival
The Night of the Purple Moon (Thoth Intergalactic) (1970)
Dr. Wishbone's Revival
Wishwater
single (b/w Indian Lake) (Senate Record Corp) (1969) (From: Lost Jukebox – Volume 48)
Direct Sound (Greetje Bijma)
Why? Bye!
Five Voices (Intakt) (1989)
Pussy
Comets
Pussy Plays (Morgan Blue Town) (1969) (From: Love, Peace & Poetry: British Psychedelic Music)
Pee Wee Crayton
Texas Hop
Pee Wee Crayton (Crown) (1960) (From: Blowing the Fuse – 27 R&B Classics That Rocked the Jukebox in 1949)
Music behind DJ:
Earl Grant
Over The Rainbow
Fly Me To The Moon (Decca) (1963)
The Rascals
I Believe
single (b-side to Hold On) (Atlantic) (1969) (From: All I Really Need: The Atlantic Recordings (1965-1971))
Can
Paperhouse
Tago Mago (United Artists) (1971)
West Ham United Cup Squad
I'm Forever Blowing Bubbles
single (b/w West Ham United) (Pye) (1975)
West Ham United Cup Squad
West Ham United
single (b-side to I'm Forever Blowing Bubbles) (Pye) (1975)
Bobby Bland
Today I Started Loving You Again
Get On Down With Bobby Bland (ABC) (1975)
The Pilgrim Travelers
I Could Do Better Than That
Look Up! (Andex) (1957) (From: Better Than That)
Music behind DJ:
Earl Grant
Snowfall
Fly Me To The Moon (Decca) (1963)
Red Foley
Sugarfoot Rag
shellac 10″ (b-side to Chattanoogie Shoe Shine Boy) (Decca) (1950)
Faron Young
We've Got Something In Common
single (b-side to Think About The Good Old Days) (Mercury) (1963)
Roy Drusky
Anymore
single (b/w I'm So Helpless) (Decca) (1960)
Ray Price
I Wish I Could Fall In Love Today
single (b-side to I Can't Run Away From Myself) (Columbia) (1960)
Jerry McGill
I Wanna Make Sweet Love
single (b/w Lovestruck) (Sun) (1959) (From: The Complete Sun Singles Vol.3)
Jerry McGill
Lovestruck
single (b-side to I Wanna Make Sweet Love) (Sun) (1959) (From: The Complete Sun Singles Vol.3)
Jimmy McGriff
A Thing To Come By
A Thing to Come By (Solid State) (1969)
Jimmy McGriff
A Thing To Come By – Part II
A Thing to Come By (Solid State) (1969)
Music behind DJ:
Earl Grant
The Breeze And I
Fly Me To The Moon (Decca) (1963)
DJ Taz
Danza Macabra
unk. (unk.) (unk.) (From: Nueva Cumbia Argentina – The Buenos Aires Implosion!)
Besando El Tiempo
Abriendo El Tiempo (Lets Go Kissing Pepper-C64-EOW Mix)
Besando_El_Tiempo (unk.) (unk.)
Kaya Dub Sistema
Do You Like Chicope
El Pibe Chicope (unk.) (unk.)
The Exception
Pendulum
single (b/w Don't Torture Your Mind) (President) (1969) (From: The Eagle Flies on Friday: Complete Recordings 1967-1969)
The Shame
Too Old To Go 'Way Little Girl
single (b/w Dreams Don't Bother Me) (Poppy) (1967) (From: Lost Jukebox Vol.127)
Music behind DJ:
Earl Grant
Misty
Ebb Tide And Other Instrumental Favorites (Decca) (1961)
Lawrence Welk
Thrill Me
shellac 10″ (b-side to Smile Darn Ya Smile) (Broadway) (1931) (From: The Rise & Fall of Paramount Records, Volume 2 (1928-1932))
Marlene Dietrich
Kleine treue Nachtigall (Message To Michael)
single (b-side to Bitte Geh'Nicht Fort) Barclay 1968 (Barclay) (1968)
Colleen & Teddy
Beachnut
single (b/w Lonesome Blues) (Mira) (1966)
unk.
Do Not Go On My Laces
unk. (Frayker's Revenge) (unk.) (From: Kung Fu Funk From The Library)
Kelly Brothers
Crystal Blue Persuasion
single (b/w My Baby Loves Me) (Excello) (1969) (From: Funky16Corners Blog)
Music behind DJ:
Earl Grant
Red Sails in the Sunset
Midnight Sun (Decca) (1962)
The Fall
I'm Going to Spain
The Infotainment Scan (Permanent) (1993)
Cake
I Will Survive
Fashion Nugget (Capricorn) (1996)
Alice Cooper
Grande Finale
School's Out (Warner Bros.) (1972)
Music behind DJ:
Fleetwood Mac
Albatross
single (b/w Jigsaw Puzzle Blues) (Blue Horizon) (1968)
Your DJ bids you farewell…