Podcast: Play in new window | Download (Duration: 2:59:45 — 246.9MB)
If you're looking for previous episodes, click here.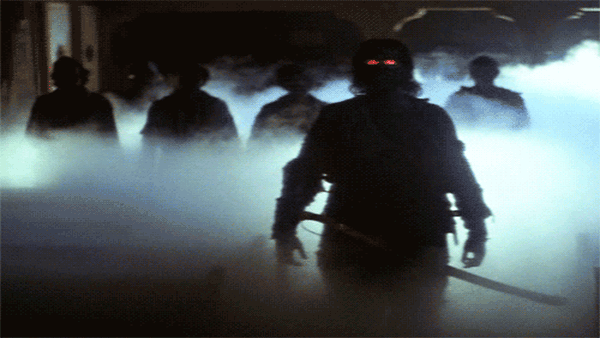 Hinky Dinky Time on WFMU's Give the Drummer Radio, episode 238: Friday, February 16th, 2018 at noon, Eastern Time.
Show #238: Raisin' sand…
Click here for everything you need to know about accessing the audio.
Access the accuplaylist and comments for this episode at
http://wfmu.org/playlists/hd/20180216
The archived audio and podcast is available now.
Artist
Title
Album (label) (year) (source)
Your DJ welcomes you:
Uncle Michael
Hinky Dinky Time Open
Hookworms
Opener
Microshift (Domino) (2018)
Pink Floyd
One of These Days
Meddle (Harvest) (1971)
Funkadelic
March To The Witch's Castle
Cosmic Slop (Westbound) (1973)
Music behind DJ:
Tommy Dorsey & His Orchestra
March of the Toys
shellac 10″ (b/w By The River Saint Marie) (Victor) (1940)
Small Faces
Grow Your Own
single (b-side to Sha-La-La-La-Lee) (Decca) (1966) (From: The Decca Anthology 1965-1967)
John Mayall & The Bluesbreakers
The Supernatural
A Hard Road (Decca) (1967)
Fleetwood Mac
Fleetwood Mac
prev. unr. (n/a) (1967) (From: The Original Fleetwood Mac (1971))
Kin Ping Meh
Together Jam
No. 2 (Zebra) (1972)
Neu!
Paradise Walk
Neu! '86 (Grönland) (2010)
Music behind DJ:
Roland Kovac New Set
Bass Ahoi
Nymphe (Selected Sound) (1979) (From: Rockin With Seka (Swedish Erotica – Fraykers Revenge)
Nona Hendryx & Gary Lucas
When It Blows Its Stacks
The World of Captain Beefheart (Knitting Factory) (2017)
The Sisters of Mercy
Emma
single (b/w Ghost Rider) (Stampa Alternativa) (1988) (From: Oh Yes We Can Love: The History of Glam Rock)
Hard Meat
Smile As You Go Under
Through A Window (Warner Bros.) (1970) (From: Looney Tunes And Merrie Melodies)
Aorta
Heart Attack
Aorta (CBS) (1968)
Paul Mauriat
San Francisco (Wear Some Flowers In Your Hair)
single (b/w I Waited For You (Ce Soir Je T'Attendais)) (Philips) (1968)
Music behind DJ:
Mamorsky, Zimmermann & Hamm
The By Cracky Beat
single (b/w Gikki / Gong) (Lowney's Chocolates) (1967)
Captain Beefheart
Long Neck Bottles
Clear Spot (Reprise) (1972)
Señor Coconut Y Su Conjunto
The Robots (Cha-Cha-Chá)
El Baile Alemán (Emperor Norton) (1999)
Rufus Thomas
Funky Robot (Part 1)
single (b/w Funky Robot (Part II)) (Stax) (1973) (From: The Complete Stax-Volt Soul Singles, Vol. 3: 1972-1975 Disc 4)
XTC
Ball and Chain
English Settlement (Virgin) (1982)
Mickey Newbury
I Don't Think Much About Her No More
Looks Like Rain (Mercury) (1968)
Music behind DJ:
King Curtis
Melancholy Serenade
single (b-side to Summer Dream) (Capitol) (1964) (From: Ultra-Lounge Sampler)
Con Funk Shun
(Let Me Put) Love On Your Mind
Candy (Mercury) (1979) (From: The Best Vol 1)
The Isley Brothers
I Turned You On
single (b/w I Know Who You Been Socking It To) (T-Neck) (1969) (From: The Isley Brothers Story, Vol. 2: The T-Neck Years (1969-85))
The Isley Brothers
Take Me To The Next Phase, Pts. 1 & 2
single (b/w Take Me To The Next Phase, Pts. 1 & 2) (T-Neck) (1978) (From: The Isley Brothers Story, Vol. 2: The T-Neck Years (1969-85))
Odia Coates
Showdown
Odia Coates (United Artists) (1975)
Music behind DJ:
Frank Valdor & His Orchestra
Non Stop
unk. (unk.) (unk.) (From: Test Card Music Vol. 03)
The First Gear
A Certain Girl
single (b/w Leave My Kitten Alone) (Pye) (1964) (From: Cabala)
Dan Penn
Love Is Strange
single (b-side to Nice Place To Visit) (Atlantic) (1969)
The Arthur Lyman Group
Havah Nagila
single (b/w Yellow Bird) (HiFi) (1961) (From: The Exotic Sound Of The Arthur Lyman Group)
Love
Maybe the People Would Be the Times or Between Clark and Hilldale
Forever Changes (Elektra) (1967)
Music behind DJ:
Jabbo Smith's Rhythm Aces
Rhythm in Spain
shellac 10″ (b/w More Rain More Rest) (Decca) (1938) (From: The Ultimate Jazz Archive)
Trash
Trash Can
single (b-side to Golden Slumbers/Carry That Weight) (Apple) (1969) (From: Lost Jukebox Volume 076)
Blue
Lonesome
Life In The Navy (RSO) (1974)
Bread
Dismal Day
Bread (Elektra) (1969)
Gilbert O'sullivan
Miss My Love Today
single (b/w Our Own Baby) (MAM) (1978) (From: Caricature: The Box)
Graham Parker & the Rumour
Hold Back the Night
Heat Treatment (Vertigo) (1976)
Petula Clark
Gotta Tell The World
single (b-side to You're The One) (Pye) (1965) (From: Downtown: The Pye Anthology)
Music behind DJ:
The Johnny Lewis Trio
Cissy Strut
Shuckin' 'N Jivin' (self released) (1972) (From: Wheedle's Groove)
Grateful Dead
Turn On Your Lovelight
1972.05.07 – Bickershaw Festival – Wigan, England (n/a) (1972)
Louis Gentile & the Gentile Kids
Poor Hamster
n/a (n/a) (2007)
Roy Rogers
Happy Trails
shellac 10″ (b/w The Yellow Rose Of Texas) (RCA Victor) (1952) (From: Television's Greatest Hits)
Music behind DJ:
Fleetwood Mac
Albatross
single (b/w Jigsaw Puzzle Blues) (Blue Horizon) (1968)
Your DJ bids you farewell…