Podcast: Play in new window | Download (Duration: 3:04:38 — 253.6MB)
If you're looking for previous episodes, click here.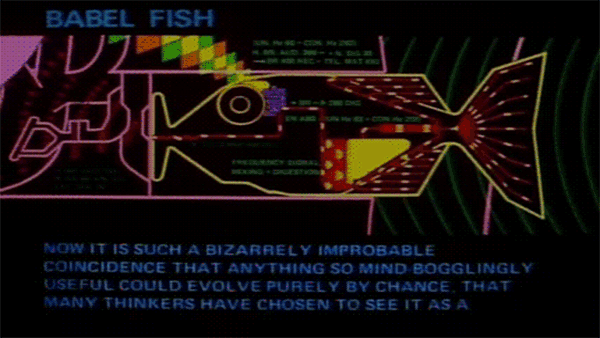 Hinky Dinky Time on WFMU's Give the Drummer Radio, episode 239: Friday, February 23rd, 2018 at noon, Eastern Time.
Show #239: Stick it in your ear.
Click here for everything you need to know about accessing the audio.
Access the accuplaylist and comments for this episode at
http://wfmu.org/playlists/hd/20180223
The archived audio and podcast is available now.
Artist
Title
Album (label) (year) (source)
Your DJ welcomes you:
Uncle Michael
Hinky Dinky Time Open
The Monkees
Tema Di Monkees
prev. unr. (n/a) (1967)
Lulu
Boom Bang-A-Bang (Englands Eurovisionsbeitrag 1969 deutsch gesungen)
single (b/w Come September) (Columbia) (1969)
Millie
My Boy Lollipop
single (b/w Oh Henry) (Fontana) (1964)
Sue Thompson
Blonder Tiger (Paper Tiger)
single (b/w Mama, Don't Cry At My Wedding) (CBS) (1965)
Dion
Donna The Prima Donna
single (b/w You're Mine) (CBS) (1963)
Keith West & Mark Wirtz
Shy Boy
single (b-side to Engel Fallen Nicht Vom Himmel) (Columbia) (1968)
Bad Religion
Punk Rock Song
Punk Rock Song (EP) (Dragnet) (1996)
Music behind DJ:
Amral's Trinidad Cavaliers Steel Orchestra
Somewhere My Love
Steel Vibrations (Calypan) (1973)
Everly Brothers
So Sad (To Watch Good Love Go Bad)
unk. (Warner Bros.) (1960)
Gene Pitney
Bleibe Bei Mir (Town Without Pity)
single (b/w Air Mail Special Delivery) (United Artists) (1964)
Leroy Van Dyke
Geh Nicht Vorbei (Walk On By)
single (b/w Nur Einmal) (Mercury) (1962)
Frank Ified
I Remember You
single (b/w I Listen To My Heart) (Columbia) (1962)
Peter, Paul & Mary
Puff (Puff, The Magic Dragon)
unk. (Warner Bros.) (1963)
Johnny Cash
Wer Kennt Den Weg (I Walk The Line)
single (b-side to In Virginia) (CBS) (1965)
Mary Hopkin
Quelli Erano Giorni (Those Were The Days)
single (b/w Turn Turn Turn) (Apple) (1968)
Music behind DJ:
Amral's Trinidad Cavaliers Steel Orchestra
Oye – Come Va
Steel Vibrations (Calypan) (1973)
Paul Hardcastle
19 (German Version) (7″ Mix)
single (b/w Eat Your Heart Out) (Chrysalis) (1985)
Nazareth
Morgentau
singe-sided promo (Vertigo) (1981)
Sparks
Madonna
Interior Design (CD Bonus Track) (Fine Art) (1988)
Peter Gabriel
Spiel Ohne Grenzen (Games Without Frontiers)
single (b/w Jetzt Kommt Die Flut (Here Comes The Flood)) (Charisma) (1980)
Music behind DJ:
Amral's Trinidad Cavaliers Steel Orchestra
Love Story
Steel Vibrations (Calypan) (1973)
Mocedades
Touch The Wind (Eres Tu)
single (b-side to Eres Tu (Touch The Wind)) (Tara) (1973)
Agnetha, Björn, Benny, Anna-frid
Waterloo (German Version)
single (b/w Watch Out) (Polydor) (1974)
Zager & Evans
Nell'anno 2033
single (b/w Donna) (unk.) (1969)
The Bonzo Dog Band
Mr. Apollo
single (b/w Ready-Mades) (Liberty) (1969)
Peter Schilling
Major Tom (Völlig Losgelöst)
single (b-side to Major Tom (Coming Home)) (WEA) (1983)
The Beatles
Geh' Raus
prev. unr. (n/a) (1969)
Music behind DJ:
Amral's Trinidad Cavaliers Steel Orchestra
Delilah
Steel Vibrations (Calypan) (1973)
The Beach Boys
Ganz Allein
prev. unr. (Capitol) (1963)
Bobby Vinton
Io Sono Solo (Mister Lonely)
prev. unr. (n/a) (1962)
Connie Francis
Atashi No (Where The Boys Are)
single (b/w Swanee) (MGM) (1961)
The Temptations
Mein Girl (My Girl)
single (b/w Blue Bird) (CBS) (1964)
Petula Clark
Dans Le Temps (Downtown)
single (b/w Puisque Tu Pars) (Vogue) (1965)
Nat King Cole
Perfidia
prev. unr. (Capitol) (unk.)
Robyn Hitchcock
Alright Yeah (German Version)
single (b/w All God's Creatures) (Eva-Tone) (1997)
Neil Sedaka
Oh Carol (הו קארול)
single (b/w You Mean Everything To Me (למה שוב אינך עמי)) (RCA Victor) (1965)
Music behind DJ:
Amral's Trinidad Cavaliers Steel Orchestra
Hava Nagila
Steel Vibrations (Calypan) (1973)
Terry Jacks
In Den Gärten Der Zeit (Seasons In The Sun)
single (b/w Put The Bone In) (Bell) (1974)
Jimmy Darren
Der Zirkus Hat Ein Ende
single (b/w Her Royal Majesty) (Colpix) (1962)
Toni Basil
Mickey (Spanish Version)
single (b/w Thief On The Loose) (Chrysalis) (1982)
Sandie Shaw
Wiedehopf Im Mai (Puppet On A String)
single (b/w Was Kann Ich Dafür) (Pye) (1967)
Peggy March
I Will Follow Him = アイ・ウィル・フォロー・ヒム
single (b/w Sam Cooke-Another Saturday Night = こんどの土曜に恋人を) (Victor) (1963)
Tommy James & The Shondells
Crimson And Clover
unk. (unk.) (1968)
Chubby Checker
Der Twist Beginnt
Twistin' Round The World (Parkway) (1962)
Music behind DJ:
Amral's Trinidad Cavaliers Steel Orchestra
In The Mood
Steel Vibrations (Calypan) (1973)
Georgie Fame
Yeah, Yeh, Yeh
single (b/w Humpty Dumpty) (Columbia) (1965)
The Young Rascals
Groovin'
single (b/w Groovin' (Spanish Version)) (Atlantic) (1967)
The Hollies
Regardez Par Des Fenetres (French Version Of Look Through Any Window)
Look Through Any Window (EP) (Odeon) (1966)
The Searchers
Wenn Ich Dich Seh
single (b-side to Verzeih' My Love) (Vogue Schallplatten) (1965)
The Happenings
See You In September
single (b/w He Thinks He's A Hero) (B.T. Puppy) (1966)
Marvin Gaye
Wie Schön Das Ist (How Sweet It Is)
single (b-side to Sympatica) (CBS) (1964)
The Supremes
Baby, Baby, Wo Ist Unsere Liebe (Where Did Our Love Go)
single (b-side to Moonlight And Kisses) (CBS) (1965)
Music behind DJ:
Amral's Trinidad Cavaliers Steel Orchestra
Time Is Tight
Steel Vibrations (Calypan) (1973)
Four Tops
Piangono Gli Uomini
single (b/w Bernadette) (Tamla Motown) (1967)
Jimmy Ruffin
Se Decidi Cosi
single (b/w I've Passed This Way Before) (Tamla Motown) (1966)
Dionne Warwick
Geh Vorbei (Walk On By)
single (b/w Ich Warte Jeden Tag (You'll Never Go To Heaven)) (Vogue Schallplatten) (1965)
Lesley Gore
Goodbye, Tony (You Don't Own Me)
single (b/w Musikant (Time To Go)) (Mercury) (1964)
Dusty Springfield
Auf Dich Nur Wart' Ich Immerzu (I Only Want To Be With You)
single (b-side to Warten Und Hoffen (Wishin' And Hopin')) Philips 1964 (Philips) (1964)
David Bowie
Helden
single (b/w V-2 Schneider) (RCA Victor) (1977)
Music behind DJ:
Fleetwood Mac
Albatross
single (b/w Jigsaw Puzzle Blues) (Blue Horizon) (1968)
Your DJ bids you farewell…