If you're looking for previous episodes, click here.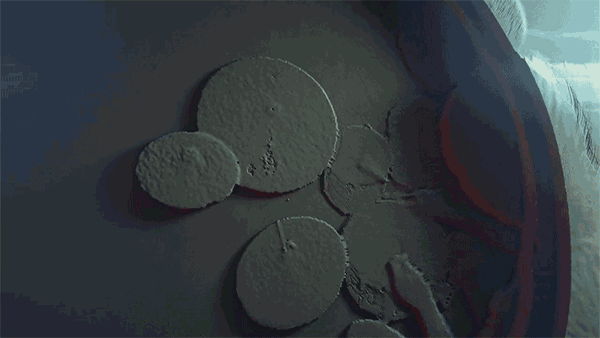 Hinky Dinky Time on WFMU's Give the Drummer Radio, episode 242: Friday, March 23th, 2018 at noon, Eastern Time.
Show #242: Post-marathon afterglow.
Click here for everything you need to know about accessing the audio.
Access the accuplaylist and comments for this episode and archived audio at
http://wfmu.org/playlists/hd/20180323
The archived audio is available now.
Artist
Title
Album (label) (year) (source)
Your DJ welcomes you:
Uncle Michael
Hinky Dinky Time Open
Bobbie Gentry
Peaceful
Local Gentry (Capitol) (1968)
Andy Gibb
I Just Want To Be Your Everything
single (b/w In The End) (RSO) (1977) (From: Top 100 Pop Love Songs)
Rufus Featuring Chaka Khan
Sweet Thing
Rufus Featuring Chaka Khan (ABC) (1975)
Chairmen Of The Board
Chairman Of The Board
single (b/w When Will She Tell Me She Needs Me) (Invictus) (1971) (From: Holland Dozier Holland Complete 45's)
Sweet
Poppa Joe
single (b/w Jeanie) (Bell) (1972) (From: 100 Oldies Deel 45)
The Oscar Brandenburg Orchestra
Fings Ain't What They Used To Be
Volume II (Radio Program Music) (1971) (From: Test Card Classics 2: Big Band Width)
Music behind DJ:
Al Hirt
Puppet On A String
single (b/w Big Honey) (RCA Victor) (1967)
The Birthday Party
Mutiny In Heaven
Mutiny! (EP) (Mute) (1983)
The Embarrassment
Two Cars
Retrospective (1984 cassette) (Fresh Sounds Inc) (1981) (From: Heyday 1979-83)
Chas & Dave With Rockney
Strummin'
single (b/w I'm In Trouble) (EMI) (1978)
The Arsenal 1st Team Squad
The Boys From Highbury
single (b-side to Good Old Arsenal) (Pye) (1971)
Strawbs
Will You Go
single (b-side to Part Of The Union) (A&M) (1973)
The Modern Lovers
I'm Straight
The Modern Lovers (Home Of The Hits) (1976)
Music behind DJ:
XTC
Dear God (Instrumental)
Skylarking (Ape House (reissue)) (1986) (From: Skylarking (2016 Deluxe Edition))
Glen Campbell
Galveston
single (b/w Every Time I Itch I Wind Up Scratchin' You) (Capitol) (1969) (From: Glen Campbell: The Capitol Years 65/77)
Buffalo Springfield
Rock And Roll Woman
Buffalo Springfield Again (ATCO) (1967)
Wayne Smith
Under Me Sleng Teng
single (b/w Version) (Jammy's) (1985) (From: The Story Of Jamaican Music)
Stick McGhee And His Buddies
One Monkey Don't Stop The Show
shellac 10″ (b/w Blue Barrelhouse) (Atlantic) (1951) (From: Atlantic Rhythm & Blues 1947-1974, Vol. 1: 1947-1952)
Orchester Werner Müller
Get Up I Feel Like Being A Sex Machine
The Strip Goes On (Decca) (1972)
Oz Noy
Come Together
Ozone Squeeze (Abstract Logix) (2017)
Music behind DJ:
The Loss Concertium
Music To Drive By
The Loss Concertium (Studio 2 Stereo) (1971) (From: The Sound Gallery)
Jack Smith With The Clark Sisters And Earl Sheldon's Orchestra And Chorus
Lavender Blue (Dilly Dilly)
shellac 10″ (b/w A Strawberry Moon (In A Blueberry Sky)) (Capitol) (1948)
Shirley Ellis
Ka Ta Ga Boom Beat
prev. unr. (n/a) (unk.) (From: Great Googly Moo: And More Undisputed Truths)
The Tymes
Roscoe James McClain
single (b-side to So Much In Love) (Parkway) (1963) (From: VA – R&b Humdingers Vol. 04)
The Dinks
Nina-Kocka-Nina
single (b/w Penny A Tear Drop) (Sully) (1965) (From: It Just Ain't Right – Usa Garage Greats)
The Three Haircuts
Goin' Crazy
single (b-side to You Are So Rare To Me) (RCA Victor) (1955) (From: Rare Novelty 01)
Cashman, Pistilli & West
Sister John
single (b/w Memphis Medley (Proud Mary/Dock Of The Bay) (promo single)) (Capitol) (1968) (From: Sunshine & Rainbows: Volume 6)
Sam Cooke With The Soul Stirrers
Christ Is All
single (b-side to Just Another Day) (Specialty) (1951) (From: The Complete Specialty Recordings)
Johnny Mathis
Misty
single (b/w The Story Of Our Love) (Columbia) (1959) (From: 60's Classics The Ultimate Collection)
Music behind DJ:
James Last
Skokiaan
single (b/w Down By The Riverside) (Polydor) (1968) (From: Golden Instrumentals)
Emily Remler
Afro Blue
Take Two (Concord Jazz) (1982)
Donny Hathaway
The Ghetto
Everything Is Everything (ATCO) (1970) (From: Atlantic Rhythm & Blues 1947-1974, Vol. 7: 1967-1969)
Cab Calloway And His Cotton Club Orchestra
The Man From Harlem
shellac 10″ (b-side to Bugle Call Rag) (Oriole) (1933) (From: Reefer Songs)
T-Bone Walker And Marl Young's Orchestra
Come Back To Me Baby
shellac 10″ (b-side to My Baby Left Me) (Mercury) (1946) (From: The Ultimate Jazz Archive)
Merle Haggard And The Strangers With Bonnie Owens
Corrine, Corrina
The Fightin Side Of Me (Capitol) (1970)
Music behind DJ:
The Oscar Peterson Trio + The Singers Unlimited
Children's Game
In Tune (BASF) (1973)
The July Four
Frightened Little Girl
single (b/w Mr. Miff) (Cameo) (1967) (From: Lost Jukebox Volume 021)
The July Four
Frightened Little Girl
single (b/w Mr. Miff) (Cameo) (1967) (From: Lost Jukebox Volume 021)
Eddie Holman
(Hey There) Lonely Girl
single (b/w It's All In The Game) (ABC) (1969)
Stray
Mystic Lady
Move It (Transatlantic) (1974)
Gene Clark
From A Silver Phial
No Other (Asylum) (1974)
Johnny Jenkins
I Walk On Gilded Splinters
Ton-Ton Macoute! (ATCO) (1970) (From: Country Funk 1969-1975)
Kako & His Orchestra
Shingaling Shingaling
Live It Up (Musicor) (1968)
Bintangs
Ridin' On The L&N
single (b/w Down South Blues) (Decca) (1969) (From: Nederbeat 63′ 69′)
Grateful Dead
Goin' Down The Road Feelin' Bad
1977-04-23 – Springfield Civic Center (n/a) (1977)
Music behind DJ:
Fleetwood Mac
Albatross
single (b/w Jigsaw Puzzle Blues) (Blue Horizon) (1968)
Your DJ bids you farewell…