Podcast: Play in new window | Download (Duration: 2:58:17 — 244.8MB)
If you're looking for previous episodes, click here.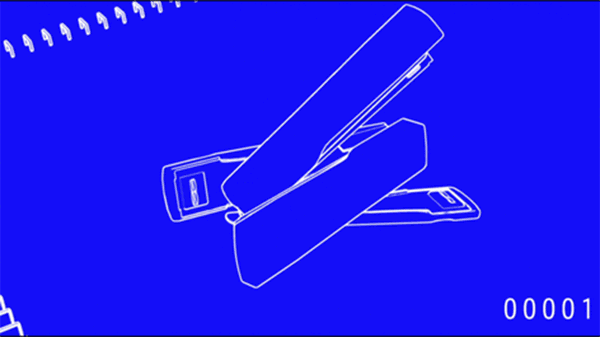 Hinky Dinky Time on WFMU's Give the Drummer Radio, episode 243: Friday, March 30th, 2018 at noon, Eastern Time.
Show #243: I'll think of something.
Click here for everything you need to know about accessing the audio.
Access the accuplaylist and comments for this episode at
http://wfmu.org/playlists/hd/20180330
The archived audio and podcast is available now.
Artist
Title
Album (label) (year) (source)
Your DJ welcomes you:
Uncle Michael
Hinky Dinky Time Open
Jerry Reed
500 Miles Away From Home
Jerry Reed (RCA Victor) (1972) (From: Guitar Man)
Fairport Convention
Time Will Show The Wiser
Fairport Convention (Polydor) (1968) (From: Come All Ye: The First Ten Years)
Les Filles de Illighadad
Inssegh Inssegh
Eghass Malan (Sahel Sounds) (2017)
Three Dog Night
Liar
single (b/w Can't Get Enough Of It) (ABC Dunhill) (1971) (From: The Best of Three Dog Night)
Mel Tormé
I Got Plenty O' Nuttin'
Songs For Any Taste (Bethlehem) (1959)
Slim & Slam
Ti-Pi-Tin
shellac 10″ (b-side to That's What You Call Romance) (Vocalion) (1938) (From: Slim and Slam: 1938-1939)
Terry Cashman
Willie, Mickey & The Duke
Talkin' Baseball (Lifesong) (1982) [From: Baseball's Greatest Hits]
Music behind DJ:
Greyhound
Wappadusa
single (b-side to Dream Lover) (Blue Mountain) (1972)
Gene Clark
Opening Day (bonus track)
prev. unr. (n/a) (1971) (From: White Light (bonus track))
The 5th Dimension
One Less Bell to Answer
single (b/w Feelin' Alright?) (Bell) (1970) (From: Up Up and Away: The Definitive Collection)
King Curtis
Melancholy Serenade
single (b-side to Summer Dream) (Capitol) (1964) (From: Ultra-Lounge Sampler)
Johnnie Ray With Les Elgart And His Orchestra
Flip, Flop And Fly
single (b/w Johnnie Ray-Thine Eyes Are As The Eyes Of A Dove) (Columbia) (1955)
Grant Green
Gooden's Corner
Gooden's Corner (unreleased until 1980) (Blue Note) (1961)
Music behind DJ:
Luiz Bonfá
Boulevard
Violão Boêmio (Odeon) (1957)
Luis Bonfá
Quebra Mar
Plays and Sings Bossa Nova (Verve) (1969)
Trio Esperança
A Felicidade
Segundo (Phonogram) (1995)
Gal Costa
Love, Try And Die
Legal (Philips) (1970)
Gilberto Gil
Bat Macumba
A Luta Contra A Lata Ou A Falência Do Café / Questão De Ordem / Bat Macumba / Miserere Nóbis (EP) (Philips) (1968) (From: Tropicália Ou Panis Et Circencis)
Gilberto Gil
A Luta Contra A Lata Ou A Falência Do Café
A Luta Contra A Lata Ou A Falência Do Café / Questão De Ordem / Bat Macumba / Miserere Nóbis (EP) (Philips) (1968) (From: Gilberto Gil)
Gal E Caetano Veloso
Maria Joana
Domingo (Philips) (1967)
Sérgio Mendes & Brasil '77
The Waters of March (Aguas de Março)
Vintage '74 (Bell) (1974)
Music behind DJ:
Friedel Berlipp
Bossa For Sandy
Hamburg Mal Ganz Anders (Hamburger Abendblatt) (1969) (From: The Tabitha Affair)
The Mamas & The Papas
Twist And Shout
The Mamas & The Papas Deliver (Dunhill) (1967)
Don Covay and the Jefferson Lemon Blues Band
Mad Dog Blues
The House of Blue Lights (Atlantic) (1969)
Crabby Appleton
Smokin' In The Mornin'
Rotten To The Core! (Elektra) (1971)
Shonen Knife
Chinese Rock
Osaka Ramones (Tribute To The Ramones) (Good Charamel) (2011)
John Miles
Highfly
single (b/w There's A Man Behind The Guitar) (Decca) (1975)
The Running Jumping Standing Still Band
Aye-O
single (b/w Why Be Blue) (Liberty) (1969) (From: Piccadilly Sunshine Vol 5)
Mervin Shiner
Peter Cottontail
shellac 10″ (b/w Floppy) (Decca) (1950)
Music behind DJ:
Duke Ellington And His Famous Orchestra
Dusk – Take 2
n/a (prev. unr.) (1943) [The Duke Ellington Centennial Edition]
Artie Shaw And His Orchestra
Softly, As In Morning Sunrise
shellac 10″ (b/w Copenhagen) (Bluebird) (1938)
Johnny Smith
Walk, Don't Run!
In A Sentimental Mood (Roost) (1954) (From: Complete Roost Small Group Sessions)
Chet Atkins
Walk, Don't Run
Hi-Fi In Focus (RCA Victor) (1957) (From: Dim Lights, Thick Smoke And Hillbilly Music: Country & Western Hit Parade 1957)
The John Berry Seven
Walk Don't Run
single (b/w The John Barry Seven Plus Four-I'm Movin' On) (Columbia) (1960) (From: British Rock 'N' Roll – The Early Years)
The Ventures
Walk, Don`t Run
single (b/w Home) (Dolton) (1960) (From: 100 Greatest Rock Instrumentals)
Tommy Leonetti
Walk, Don't Run
Three Heartaches For A Quarter (RCA Victor) (1964) (From: Teenage Dreams Volume 3)
The Ventures
Walk.. Don't Run '64
single (b/w The Cruel Sea) (Dolton) (1964)
Glen Campbell
Walk, Don't Run
The Big Bad Rock Guitar of Glen Campbell (Capitol) (1965)
Johnny Smith
Walk, Don't Run
Kaleidoscope (Verve) (1968)
Music behind DJ:
Mariotti Brothers
(Ghost) Riders In The Sky
5 (Mariotti Brothers) (2009)
Black Sabbath
Cornucopia
Black Sabbath Vol. 4 (Vertigo) (1972)
Thin Lizzy
Trouble Boys
single (b/w Memory Pain) (Vertigo)
The Yawpers
A Decision is Made
Boy in a Well (Bloodshot) (2017)
Liquor Store
Titty Was Loc'd
In The Garden (Almost Ready) (2013)
Music behind DJ:
Devo
Muzika Mutata
prev. unr. (unk.) (1990) (From: Hardcore Devo Vol. 4 74-77)
The Ronettes
I Can Hear Music
single (b/w When I Saw You) (Philles) (1966)
The Merseybeats
I Stand Accused
single (b/w All My Life) (Fontana) (1965)
The Easybeats
Amanda Storey
prev.unr. (from scrapped sessions for 2nd UK LP) (n/a) (1967)
Left Banke
Desiree
single (b/w I've Got Something On My Mind) (Smash) (1967)
Barney Bigard And His Jazzopators
Caravan
shellac 10″ (b/w Stompy Jones) (Variety) (1937) (From: Duke Ellington Small Groups Vol. 1)
Music behind DJ:
Al Caiola
Happy Brasilia
Romantico (United Artists) (1966) (From: 40 Exitos)
Paul McCartney & Wings
Let Me Roll It
Band On The Run (Apple) (1973)
Marty Robbins
Old Red
single (b/w Matilda) (Columbia) (1962)
Santa Esmeralda & Leroy Gómez
Don't Let Me Be Misunderstood
Santa Esmeralda & Leroy Gómez (Philips) (1977) (From: MOVE)
Sammy Davis Jr.
Baretta's Theme
single (b/w I Heard A Song) (20th Century) (1976) (From: (1997) The Mood Mosaic, Vol. 2 Barnie's Grooves)
Music behind DJ:
Fleetwood Mac
Albatross
single (b/w Jigsaw Puzzle Blues) (Blue Horizon) (1968)
Your DJ bids you farewell…