Podcast: Play in new window | Download (Duration: 2:59:18 — 246.2MB)
If you're looking for previous episodes, click here.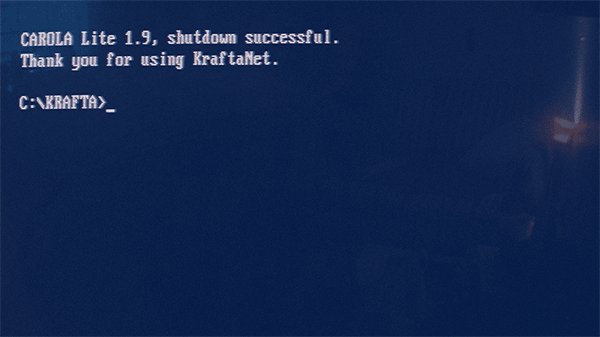 Hinky Dinky Time on WFMU's Give the Drummer Radio, episode 246: Friday, April 20th, 2018 at noon, Eastern Time.
Show #246: Mission accomplished.
Click here for everything you need to know about accessing the audio.
Access the accuplaylist and comments for this episode at
http://wfmu.org/playlists/hd/20180420
The archived audio and podcast is available now.
Artist
Title
Album (label) (year) (source)
Your DJ welcomes you:
Uncle Michael
Hinky Dinky Time Open
Black Sabbath
War Pigs
Paranoid (Vertigo) (1970)
Faces
Behind The Sun (Outtake)
prev. unr. (n/a) (1970) (From: [1970-1975] You Can Make Me Dance, Sing Or Anything…)
The Rolling Stones
Bitch
Sticky Fingers (Rolling Stones) (1971)
The Osmonds
Fever
single (b-side to Love Me For A Reason) (MGM) (1974)
Music behind DJ:
Simon Stålenhag
Pacifica Welcomes You
The Electric State (Bandcamp) (2017)
Clifford T Ward
Coathanger
single (b/w Rayne) (Dandelion) (1972)
Belle and Sebastian
Allie
Girls in Peacetime Want to Dance (Matador) (2015)
Lee Dorsey
If I Were A Carpenter
prev. unr. (Polydor) (1970) (From: Yes We Can…And Then Some)
Petula Clark
If
Petula '71 (Pye) (1971) (From: Downtown – The Pye Anthology)
Howard Roberts
Ode To Billie Joe
Guilty (Capitol) (1967)
Sapho
Carmel (12″ Mix)
single (b/w Méthylène) (Celluloid) (1985) (From: Change the Beat: The Celluloid Records Story 1979 – 1987)
Music behind DJ:
Simon Stålenhag
Lake Esquagama
The Electric State (Bandcamp) (2017)
The Association
Everything That Touches You
Birthday (Warner Bros.) (1968)
The Guess Who
These Eyes
Wheatfield Soul (RCA Victor) (1969)
Blossom Dearie
Pretty People
My New Celebrity Is You (Daffodil) (1976) (From: Blossom's Own Treasures)
Dee Dee Warwick
Can't We Begin Again
prev. unr. (ATCO) (unk.) (From: The Complete ATCO Recordings)
Frank Sinatra
We'll Be Together Again
Songs for Swingin' Lovers! (Capitol) (1956)
Music behind DJ:
Simon Stålenhag
Neptune Limestone Quarry
The Electric State (Bandcamp) (2017)
MaidaVale
Trance
Madness Is Too Pure (The Sign) (2018)
White Hills
Rare Upon the Earth
So You Are… So You'll Be (Thrill Jockey) (2013)
Kaleidoscope
Lulu Arfin Nanny
Bernice (Epic) (1970)
The Move
You're The One I Need
prev. unr. (n/a) (1966) (From: Anthology 1966-1972)
Talking Heads
Memories Can't Wait
Fear Of music (Sire) (1979)
Music behind DJ:
Simon Stålenhag
The Smokestacks Of Kingston
The Electric State (Bandcamp) (2017)
Willie Bobo
Sham Time
A New Dimension (Verve) (1968)
Neil MacArthur
She's Not There
single (b/w World Of Glass) (Deram) (1969) (From: Lost Jukebox: Volume 88)
The Flying Machine
Knocking 'round The Zoo (Lead Vocals By James Taylor)
James Taylor & The Original Flying Machine (prev. unr.) (1967)
The Vibrators
Bad Time
Pure Mania (Epic) (1977)
Raymond Scott and His Orchestra vocal: Dorothy Collins
Mairzy Doats
unk. (unk.) (1944) (From: G.I. Jukebox Volume 4)
Slim Gaillard
Thunderbird
Slim Gaillard Rides Again (Dot) (1959) (From: ABC of the Blues)
Music behind DJ:
Simon Stålenhag
Chipmunkiosis
The Electric State (Bandcamp) (2017)
Bo Donaldson & the Heywoods
Who Do You Think You Are
single (b/w Fool's Way Of Lovin') (ABC) (1974) (From: Super Hits of the '70s: Have a Nice Day, Vol. 13)
Rheostatics
Beerbash
Whale Music (Sire/Warner Bros.) (1992)
A.C. Ducey
Beer Beer BottlaBeer
single (b/w Spaceman) (Warner Bros.) (1962)
The Christaliers
Homeroom Rock
unk. (Angletone) (unk.) (From: Doo-Wop Classics Vol. 3 (Angle Tone Records)
The Solitaires
What Did She Say
single (b/w My Dear) (Old Town) (1955) (From: Walking Along With)
Sonny James
The Cat Came Back
single (b-side to Hello Old Broken Heart) (Capitol) (1956) (From: Red Hot Love – Pan American Records # 19)
Webb Pierce
I Ain't Never
single (b/w Shanghied) (Decca) (1959) (From: The Golden Age of American Rock 'n' Roll: Special Country Edition)
Music behind DJ:
Simon Stålenhag
Remembering Soest
The Electric State (Bandcamp) (2017)
Scott Walker
Boy Child
Scott 4 (Philips) (1969) (From: Very Best of-The Sun Aint Gonna Shine Anymore)
David Crosby
Willie Jean
prev. unr. (n/a) (1964?) (From: The Preflyte Sessions)
The Birds
Say Those Magic Words
single (b/w Daddy Daddy) (Reaction) (1966) (From: Buried And Dead!-Usa Garage Greats (International))
The James Hunter Six
Look Out
Minute By Minute (Daptone) (2013)
Music behind DJ:
Simon Stålenhag
Cape Victory
The Electric State (Bandcamp) (2017)
Little Joe & The Thrillers
Peanuts
single (b/w Lilly Lou) (Okeh) (1957) (From: The Doo Wop Box – Vol. II – ('55-'57))
Ashford & Simpson
It Seems To Hang On (Edit)
single (b/w Too Bad) (Warner Bros.) (1978)
Phil Everly
Words In Your Eyes
Mystic Line (Pye) (1975) (From: The London Sessions: There's Nothing Too Good For My Baby / Mystic Line)
Bob Marley
Chances Are (original JAD version)
prev. unr. (unk.) (unk.) (From: Selassie is the Chapel)
The Who
Leaving Here (alternate version)
prev. unr. (n/a) (1965) (From: My Generation Deluxe Edition)
Joe & Eddie
That Was the Last Thing on Mind
Walkin' Down the Line (GNP Crescendo) (1965)
Music behind DJ:
Fleetwood Mac
Albatross
single (b/w Jigsaw Puzzle Blues) (Blue Horizon) (1968)
Your DJ bids you farewell…