If you're looking for previous episodes, click here.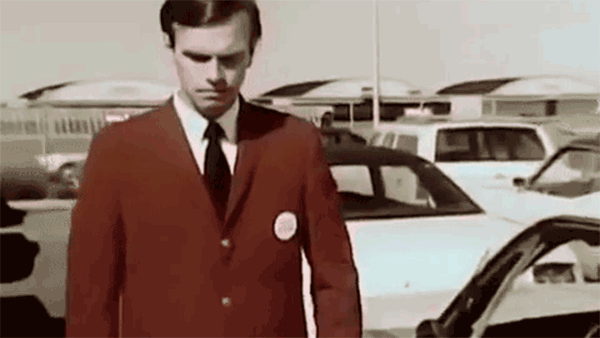 Hinky Dinky Time on WFMU's Give the Drummer Radio, episode 247: Friday, April 27th, 2018 at noon, Eastern Time.
Show #247: A big pile of #2.
Click here for everything you need to know about accessing the audio.
Access the accuplaylist and comments for this episode and archived audio at
http://wfmu.org/playlists/hd/20180427
The archived audio is available now.
Artist
Title
Album (label) (year) (source)
Your DJ welcomes you:
Uncle Michael
Hinky Dinky Time Open
Gale Storm
I Hear You Knocking
single (b/w Never Leave Me) (Dot) (1955)
The Impalas
Sorry (I Ran All the Way Home)
single (b/w Fool, Fool, Fool) (CUB) (1958)
Ricky Nelson
Stood Up
single (b/w Waitin' In School) (Imperial) (1957)
Rockwell
Somebody's Watching Me
single (b/w Somebody's Watching Me (Instrumental)) (Motown) (1983)
Lesley Gore
You Don't Own Me
single (b/w Run Bobby, Run) (Mercury) (1963)
The Isley Brothers
It's Your Thing
single (b/w Don't Give It Away) (T-Neck) (1969)
Carpenters
We've Only Just Begun
single (b/w All Of My Life) (A&M) (1970)
Music behind DJ:
Johnny Maddox
The Crazy Otto
single (b/w Humoresque) (Dot) (1954)
Joe Tex
I Gotcha
single (b/w A Mother's Prayer) (Dial) (1971)
Roy Head
Treat Her Right
single (b/w So Long, My Love) (Back Beat) (1965)
The Beatles
Twist And Shout
single (b/w There's A Place) (Tollie) (1964)
The Toys
A Lover's Concerto
single (b/w This Night) (dynoVoice) (1965)
Steppenwolf
Born To Be Wild (Mono Single Version)
single (b/w Everybody's Next One) (Dunhill) (1967)
The Kingsmen
Louie Louie
single (b/w Haunted Castle) (Jerden) (1963)
PSY
Gangnam Style (강남스타일)
Gangnam Style (Universal Republic/ School Boy) (2012)
Music behind DJ:
Ferrante & Teicher
Exodus
single (b/w Twilight) (United Artists) (1960)
The Floaters
Float On (Single Version)
single (b/w Everything Happens For A Reason) (ABC) (1977)
R.B. Greaves
Take A Letter Maria
single (b/w Big Bad City) (ATCO) (1969)
Detroit Spinners
The Rubberband Man
single (b/w Now That We're Together) (Atlantic) (1976)
Heatwave
Boogie Nights
single (b/w All You Do Is Dial) (Epic) (1977)
Gladys Knight And The Pips
I Heard It Through The Grapevine
single (b/w It's Time To Go Now) (Soul) (1967)
Prince
Purple Rain (7″ Single Edit)
single (b/w God) (Warner Bros.) (1984)
Music behind DJ:
Eric Weissberg & Steve Mandell
Dueling Banjos
single (b/w End Of The Dream) (Warner Bros.) (1972)
Billy Preston
Outa-Space (Single Version)
single (b/w I Wrote A Simple Song) (A&M) (1971)
Missy Elliott
Work It
Work It (CD EP) (Elektra) (2002)
Gnarls Barkley
Crazy
Crazy / Go-Go Gadget Gospel 12″ (Downtown) (2006)
The Surfaris
Wipe Out
single (b/w Surfer Joe) (Dot) (1963)
Chris Kenner
I Like It Like That, Part 1
single (b/w I Like It Like That, Part 2) (Instant) (1961)
Gary Puckett & The Union Gap
Young Girl
single (b/w I'm Losing You) (Columbia) (1968)
Music behind DJ:
Hugo Winterhalter & His Orchestra
Canadian Sunset
single (b/w This Is Real (We're In Love, We're In Love, We're In Love)) (RCA Victor) (1956)
The Four Preps
26 Miles (Santa Catalina)
single (b/w It's You) (Capitol) (1957)
Wings
Live And Let Die
single (b/w I Lie Around) (Apple) (1973)
Cliff Nobles And Company
The Horse
single (b-side to Love Is All Right) (Phil L.A. of Soul) (1968)
Dee Dee Sharp
Mashed Potato Time
single (b/w Set My Heart At Ease) (Cameo) (1962)
The Dovells
Bristol Stomp
single (b/w Letters Of Love) (Parkway) (1961)
Blood, Sweat & Tears
Spinning Wheel (Mono Single Version)
single (b/w More And More) (Columbia) (1968)
The Rolling Stones
19th Nervous Breakdown (mono)
single (b/w Sad Day) (London) (1966)
Music behind DJ:
Bill Doggett
Honky Tonk (Part 1)
single (b/w Honky Tonk (Part 2)) (King) (1956)
The Ronettes
Be My Baby
single (b/w Tedesco And Pitman) (Philles) (1963)
Dionne Warwick
(Theme From) The Valley Of The Dolls
single (b-side to I Say A Little Prayer) (Scepter) (1967)
The Cowsills
The Rain, The Park & Other Things
single (b/w River Blue) (MGM) (1967)
Tommy James And The Shondells
Crystal Blue Persuasion
single (b/w I'm Alive) (Roulette) (1969)
Bob Dylan
Like a Rolling Stone
single (b/w Gates Of Eden) (Columbia) (1965)
Music behind DJ:
Bill Justis And His Orchestra
Raunchy
single (b/w The Midnite Man) (Philips International) (2001)
Carl Perkins
Blue Suede Shoes
single (b/w Honey, Don't!) (Sun) (1956)
Chuck Berry
Sweet Little Sixteen
single (b/w Reelin And Rocking) (Chess) (1958)
Jerry Lee Lewis
Great Balls Of Fire
single (b/w You Win Again) (Sun) (1957)
Cher
Bang Bang (My Baby Shot Me Down)
single (b/w Needles And Pins) (Imperial) (1966)
Christopher Cross
Ride Like The Wind
single (b/w Minstrel Gigolo) (Warner Bros.) (1979)
Music behind DJ:
Hugo Montenegro, His Orchestra And Chorus
The Good, The Bad and The Ugly
single (b/w March With Hope) (RCA Victor) (1967)
Donna Summer
Dim All the Lights
single (b/w There Will Always Be A You) (Casablanca) (1979)
The Everly Brothers
Bye Bye Love
single (b/w I Wonder If I Care As Much) (Cadence) (1957)
Roy Orbison
Crying
single (b/w Candy Man) (Monument) (1961)
Jim Reeves
He'll Have To Go
single (b/w In A Mansion Stands My Love) (RCA Victor) (1959)
Elton John
Goodbye Yellow Brick Road
single (b/w Young Man's Blues) (MCA) (1973)
Skeeter Davis
The End Of The World
single (b/w Somebody Loves You) (RCA Victor) (1962)
Music behind DJ:
Fleetwood Mac
Albatross
single (b/w Jigsaw Puzzle Blues) (Blue Horizon) (1968)
Your DJ bids you farewell…