If you're looking for previous episodes, click here.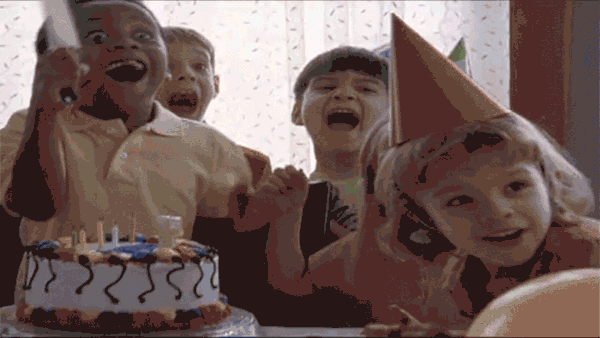 Hinky Dinky Time on WFMU's Give the Drummer Radio, episode 248: Friday, May 4th, 2018 at noon, Eastern Time.
Show #248: Fifth Anniversary Show!
Click here for everything you need to know about accessing the audio.
Access the accuplaylist and comments for this episode and archived audio at
http://wfmu.org/playlists/hd/20180504
The archived audio is available now.
Artist
Title
Album (label) (year) (source)
Your DJ welcomes you:
Uncle Michael
Hinky Dinky Time Open
David Bowie
Five Years
The Rise And Fall Of Ziggy Stardust And The Spiders From Mars (RCA Victor) (1972)
Tee Bee Fisher (Joey Long)
Five Long Years
single (b-side to Sweet Little Angel) (Jet Stream) (1966) (From: Kent 390 – South Texas Rhythm'n'Soul Revue)
The Third Bardo
Five Years Ahead Of My Time
single (b/w Rainbow Life) (Roulette) (1967) (From: Pebbles, Volume 3: Acid)
George Harrison
What Is Life
single (b-side to My Sweet Lord) (Apple) (1970) (From: The Best Of)
Music behind DJ:
Sandy Nelson
Drums Are My Beat
single (b/w The Birth Of The Beat) (Imperial) (1962)
Led Zeppelin
The Rain Song
Houses of the Holy (Atlantic) (1973)
Jefferson Airplane
Chauffeur Blues
Takes Off (RCA Victor) (1966) (From: Loves You)
Mott The Hoople
Laugh At Me
Mott The Hoople (Island) (1969)
Brinsley Schwarz
Ever Since You're Gone
The New Favourites of Brinsley Schwarz (United Artists) (1974)
Music behind DJ:
The Shadows With The Norrie Paramor Strings
It's Been A Blue Day
single (b-side to The Shadows/Shindig) (Columbia) (1963) (From: Complete Singles A's & B's)
Bee Gees
Odessa (Demo)
Odessa (n/a) (1969) (From: 2009 Odessa Box Set)
Strawbs
Heavy Disguise
Grave New World (A&M) (1972)
The Paul Butterfield Blues Band
Screamin'
The Paul Butterfield Blues Band (Elektra) (1965)
Peter Walker
River
Rainy Day Raga (Vanguard) (1967)
The Allman Brothers Band
Little Martha
Eat a Peach (Capricorn) (1972)
Music behind DJ:
The Spotnicks
Lumpy Gravy
single (b-side to Diamonds) (Polydor) (1969)
Bananamoon Band
Un Oeuf For You
prev. unr. (n/a) (1968) (From: Daevid Allen / Banana Moon Band / Gong ‎– Je Ne Fum' Pas Des Bananes)
If
Fibonacci's Number
If 3 (United Artists) (1971)
Dexter Gordon
Manha de Carnaval
Gettin' Around (Blue Note) (1965)
Music behind DJ:
Rovi
Blue Guitar
Due Temi Con Variazioni (Two Themes With Variations) (Sound Work Shop) (1978)
The Jive Bombers
Bad Boy
single (b/w When Your Hair Has Turned To Silver) (Savoy) (1956) (From: Golden Age Of American Rock 'N' Roll – Vol 5)
Marty Wilde
Bad Boy
single (b/w Teenage Tears) (Epic) (1959)
Eddie Taylor
Bad Boy
single (b/w E.T. Blues) (Vee Jay) (1955) (From: ABC of the Blues)
John Prine
Bad Boy
German Afternoons (Oh Boy) (1986) (From: Great Days: The John Prine Anthology)
Rotjoch
Bad Boy
single (b/w Berry Lover) (Polydor) (1981)
The Floyd Dakil Combo
Bad Boy
single (b/w Stoppin' Traffic) (Earth) (1965) (From: Hypnotized! – USA Garage Greats)
Larry Williams
Bad Boy
single (b/w She Said, "Yeah") (Specialty) (1958) (From: Bad Boy Of Rock 'n' Roll)
The Orlons
Bad Boy
Not Me (Cameo) (1963) (From: RossyBoy's Platters That Matter)
Music behind DJ:
Prince
Venus De Milo
Parade (Paisley Park) (1986)
The Mills Brothers
Put Another Chair At The Table
shellac 10″ (b/w I Wish) (Decca) (1945)
Percy Mayfield
The River's Invitation
shellac 10″ (b/w I Dare You, Baby) (Specialty) (1953) (From: History Of Soul – A Soul Chronology Vol. 2 (This Old Soul Of Mine))
Tyrone Davis
Just My Way Of Loving You
single (b-side to Could I Forget You) (Dakar) (1970) (From: Dakar A's & B's – The Hit Singles)
James Brown
This Old Heart
single (b-side to Wonder When You're Coming Home) (Federal) (1960) (From: The Singles, Vol. 4: 1966-1967 Disc 1)
Willie Wiley
Push & Shove
single (b/w Just Be Glad) (King) (1973) (From: Absolute Funk Vol. 4)
General Crook
Fever In The Funkhouse
single (b/w Fever In The Funkhouse (Instrumental)) (Wand) (1974) (From: Superfly Soul – Dynamite Funk And Bad-Assed Street Grooves)
The TNT Band
The Meditation
single (b/w Sabre Olvidar) (Cotique) (1968) (From: Funky16Corners Blog)
Music behind DJ:
Willie Bobo
Night Song
Uno Dos Tres 1•2•3 (Verve) (1966)
Ella Fitzgerald
Angel Eyes
Ella Fitzgerald Sings Songs from "Let No Man Write My Epitaph" (Verve) (1960)
The Boswell Sisters
Cheek To Cheek
shellac 10″ (b/w Top Hat, White Tie And Tails) (Decca) (1935)
Secos & Molhados
Sangue Latino
Secos E Molhados (Continental) (1973)
Marc Hollander, Aksak Maboul
Son Of L'Idiot
Onze Danses Pour Combattre La Migraine (Kamikaze) (1977)
Angus & Julia Stone
Tubthumping
Like A Version (ABC Music) (2007)
Grateful Dead
Big Railroad Blues
1972.05.11 – Grote Zaal De Doelen – Rotterdam, HOL (n/a) (1972)
Music behind DJ:
Circles Around The Sun
Hat And Cane
Fare Thee Well – Complete Boxed Set (Rhino) (2016)
Springwell
It's For You
single (b/w Our Question) (Parrot) (1971)
The Beatles
Long, Long, Long
The Beatles (Apple) (1968)
Violent Femmes
Rejoice And Be Happy
Freak Magnet (Beyond) (2000)
Music behind DJ:
Fleetwood Mac
Albatross
single (b/w Jigsaw Puzzle Blues) (Blue Horizon) (1968)
Your DJ bids you farewell…