If you're looking for previous episodes, click here.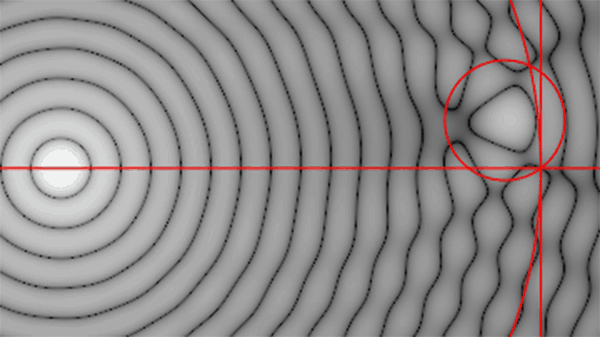 Hinky Dinky Time on WFMU's Give the Drummer Radio, episode 249: Friday, May 11th, 2018 at noon, Eastern Time.
Show #249: Eurovision is my superpower.
Click here for everything you need to know about accessing the audio.
Access the accuplaylist and comments for this episode and archived audio at
http://wfmu.org/playlists/hd/20180511
The archived audio is available now.
Artist
Title
Album (label) (year) (source)
Your DJ welcomes you:
Uncle Michael
Hinky Dinky Time Open
Al Kooper Introduces Shuggie Otis
Bury My Body
Kooper Session (Columbia) (1969)
King Crimson
21st Century Schizoid Man
In the Court of the Crimson King (Island) (1969)
Prince
I Wanna Be Your Lover (Edit)
single (b/w My Love Is Forever) (Warner Bros.) (1979) (From: The Hits)
Music behind DJ:
Sergio Mendes
Revenge O Coracao Do Rei (The King's Heart)
Pelé (Original Motion Picture Soundtrack) (Atlantic) (1977) (From: Black Belt Jones II-The Tattoo Connection-OST)
Aretha Franklin
I Take What I Want
Aretha Now (Atlantic) (1968)
Googoosh
Respect
single (b-side to بقرار) (Royal) (unk.)
Lou Rawls
A Whole Lotta Love
Soulin' (Capitol) (1966)
The Orchids
That Boy Is Messing Up My Mind
single (b/w The Harlem Tango) (Columbia) (1963)
Edwin Starr
Time
single (b/w Running Back And Forth) (Gordy) (1970) (From: Northern Soul – The Soundtrack)
The Isley Brothers
This Old Heart Of Mine (Is Weak For You)
single (b/w There's No Love Left) (Tamla) (1966) (From: The Boat That Rocked OST)
Music behind DJ:
Perry Botkin Jr.
Wonderful World
Love Is Blue (Readers Digest) (1969)
Supertramp
Dreamer
single (b/w Bloody Well Right) (A&M) (1974)
The Carnival
The Word
Carnival (Liberty) (1969)
ABBA
Hole In Your Soul
The Album (Polar) (1977) (From: The Complete Studio Recordings – The Album)
ABBA
Happy Hawaii
single (b/w Knowing Me, Knowing You) (Polar) (1977) (From: The Complete Studio Recordings – Arrival)
Morton Stevens
Hawaii Five-O
Original Hawaii Five-O TV Sound Track (Capitol) (1969) (From: TV Themes)
West Five/Cavaliers
Be-Bop-A-Lula
prev. unr. (n/a) (unk.) (From: Joe Meek: Work In Progress – The Triumph Sessions)
The Move
Move
Move (Regal Zonophone) (1968) (From: Anthology 1966-1972)
Music behind DJ:
Murry Wilson
Italia
Many Moods of Murry Wilson (Capitol) (1967)
Haley Heynderickx
Oom Sha La La
I Need To Start A Garden (Mama Bird Recording Co.) (2018)
Les Chats Sauvages
Jolie Fille
Jolie Fille (EP) (Pathé) (1964)
Verckys Et Orchestre Veve
Sex Vévé
Gilmo Editions (Veve) (unk.)
Stories
Love Is In Motion
single (b-side to Another Love) (Kama Sutra) (1974) (From: Before It Was Called Power Pop (Vol. 1) [1970-1977])
Bill Withers
Do It Good
Just as I Am (Sussex) (1971)
The Whispers
(Olivia) Lost and Turned Out
Headlights (Solar) (1978) (From: Greatest Slow Jams Volume Two)
Music behind DJ:
Richard Hayman
Eldorado
Harmonica Holiday (Mercury) (1961)
Nancy Sit
Hanky Panky
I'm A Believer (EP) (Crane Brand) (1966) (From: Girls in the Garage, Volume 9: Oriental Special)
A. Hawkshaw
Terrestrial Journey
Terrestrial Journey (Bruton) (1978)
Sleep
Marijuanaut's Theme
The Sciences (Third Man) (2018)
MaidaVale
Dark Clouds
Madness Is Too Pure (The Sign) (2018)
The Stooges
Dirt (Take 3)
prev. unr. (n/a) (1970) (From: 1970: The Complete Funhouse Sessions)prev. unr.]
Music behind DJ:
Pete Jolly Trio
Little Bird
single (b/w Falling In Love With Love) (MGM) (1963) (From: The Best of Pete Jolly)
Beverly Kenney
Everything Happens To Me
on Playboy's Penthouse TV Show (n/a) (1960)
Helen Merrill
Lazy Afternoon
Merrill At Midnight (EmArcy) (1957)
Annie Ross
Annie's Lament
Annie Ross Sings (Prestige) (1953)
Little Fujiko = リトルフジコ
白旗 = Shirohata
リトルフジコ = Little Fujiko (Benten Label) (1998)
Music behind DJ:
Yoko Ono
Paper Shoes
Plastic Ono Band (Apple) (1970) (From: Ono Box)
Denny Doherty
Gathering The Words
Watcha Gonna Do (Dunhill) (1971) (From: Complete Anthology)
Billy Bragg & Wilco
Ingrid Bergman
Mermaid Avenue (Elektra) (1998)
The Bonniwell Music Machine
Discrepancy
The Bonniwell Music Machine (Warner Bros./Seven Arts) (1968) (From: Come To The Sunshine: Soft Pop Nuggets From The WEA Vaults)
Car Seat Headrest
Vincent
Teens of Denial (Matador) (2016)
Starz
(Any Way That You Want It) I'll Be There
single (b/w Texas) (Capitol) (1978)
Scruffs
Bedtime Stories
Wanna Meet The Scruffs? (Power Play) (1977)
Music behind DJ:
Fleetwood Mac
Albatross
single (b/w Jigsaw Puzzle Blues) (Blue Horizon) (1968)
Your DJ bids you farewell…