Podcast: Play in new window | Download (Duration: 3:03:27 — 251.9MB)
If you're looking for previous episodes, click here.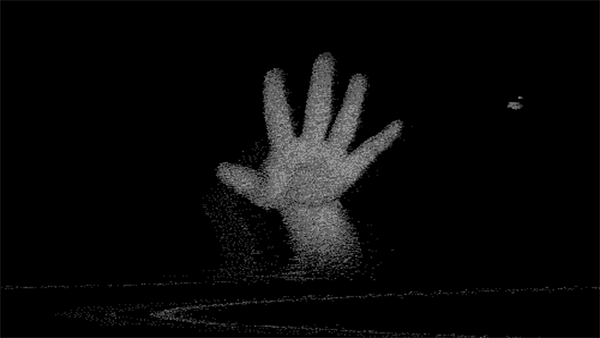 Hinky Dinky Time on WFMU's Give the Drummer Radio, episode 250: Friday, May 18th, 2018 at noon, Eastern Time.
Show #250: It's the most wonderful time of the year.
Click here for everything you need to know about accessing the audio.
Access the accuplaylist and comments for this episode at
http://wfmu.org/playlists/hd/20180518
The archived audio and podcast is available now.
Artist
Title
Album (label) (year) (source)
Your DJ welcomes you:
Uncle Michael
Hinky Dinky Time Open
The Stooges
Fun House
Fun House (Elektra) (1970)
Tommy Dorsey & His Orchestra voc. Edythe Wright
Are You Having Any Fun?
shellac 10″ (b-side to Goodnight My Beautiful) (Victor) (1939)
Andy Partridge
Mechanical Planet
Fuzzy Warbles 4 (Ape House) (2003)
Electric Sandwich
Devil's Dream
Electric Sandwich (brain) (1972)
Jerry Reed
Lightning Rod
single (b/w You've Got It) (RCA Victor) (1974)
John Debney
Make Way For Tomorrow Today
Iron Man 2 (Original Motion Picture Score) (Columbia) (2010)
Music behind DJ:
Yo La Tengo
Esportes Casual
There's a Riot Going On (Matador) (2018)
The Timers
No Go Showboat
single (b/w Competition Coupe) (Reprise) (1963) (From: Lost Jukebox Volume 078)
Hardrock Gunter
I Put My Britches On Like Everybody Else
single (b-side to I'll Give 'Em Rhythm) (King) (1955) (From: King Hillbilly Vol 3)
LB Lawson & James Scott Jr
Got My Call Card
prev. unr. (Sun) (unk.) (From: Sun Records: The Blues Years 1950-1958, Vol 1)
Tony Allan
Holy Smoke, Baby
single (b/w Time Won't Wait On You) (Aladdin) (1958) (From: Rhythm & Blues Collection)
Ray B. Anthony
Alice Blue Gown
single (b/w St. Louis Blues) (Sun) (1959) (From: The Complete Sun Singles Vol.4)
Jim Reeves And The Circle O Ranch Boys
Mexican Joe
single (b-side to Jim Reeves/I Could Cry) (Abbott) (1953)
Raymond Scott Quintette
Sleepwalker
unk. (unk.) (1937) (From: Microphone Music)
Spike Jones
Powerhouse
unk. (unk.) (unk.) (From: Ultra-Lounge, Vol. 13: TV Town)
The Happenings
See You In September (Italian)
single (b/w He Thinks He's A Hero) (B.T. Puppy) (1966)
Music behind DJ:
Deela
Shelta Blues
Everything Counts (EP) (Switchstance Recordings) (2010)
Nicolette Larson
Tears, Tears, And More Tears
Radioland (Warner Bros.) (1980)
Rolling Stones
Good Time Women
prev. unr. (n/a) (1970) (From: Genuine Black Box V – Life On The Run)
The Banditz
J.C.B.
single (b/w Damage Your Health) (Phaeton) (1980) (From: Shake Some Action Vol. 3)
Buck Owens And The Buckeroos
I Gotta A Right To Know
Buck Owens (Capitol) (1962) (From: The Complete Capitol Singles – 1957-1966)
The Everly Brothers
Temptation
single (b/w to Stick With Me Baby) (Warner Bros.) (1961)
Picardy
5.30 Plane
single (b/w In The Name Of You) (Dunhill) (1969) (From: Lost Jukebox – Vol 133) I have no fucking clue what I'm playing right now.]
Donovan
Turquoise
single (b/w Hey Gyp (Dig The Slowness)) (Pye) (1965)
Soffrok
Set Me Free
single (b/w 2 O'Clock In The Morning) (Albert Productions) (1972)
Brian Poole & The Tremeloes
Could It Be You?
single (b/w Good Lovin') (Decca) (1965)
Music behind DJ:
Joe Loss And His Orchestra
Warpaint
Must Be Madison-Must Be Twist (His Master's Voice) (1963) (From: Instro-Hipsters a Go-Go! Vol.2)
Thomas Demenga
Suite Nr. 2 In d-Moll Für Violoncello Solo – Prelude
J.S. Bach / B.A. Zimmermann (ECM) (1996)
Miles Davis
Tempus Fugit
Vol. 2 (Blue Note) (1953) (From: The Ultimate Jazz Archive)
Los Straitjackets
Shake That Rat
Sing Along with los Straitjackets (Yep Roc) (2001)
Jethro Tull
Some Day The Sun Won't Shine For You
This Was (Island) (1968)
Gasolin'
Cellophane Brain
What A Lemon (Epic) (1976) (From: A Foreign Affair II)
Sharon Needles
Why Do You Think You Are Nuts? (Horton Remix)
prev. unr. (n/a) (2006)
Music behind DJ:
Joe Loss And His Orchestra
Warpaint
Must Be Madison-Must Be Twist (His Master's Voice) (1963) (From: Instro-Hipsters a Go-Go! Vol.2)
Bad Company
Gone, Gone, Gone
Desolation Angels (Swan Song) (1979)
Michael Andrews Featuring Gary Jules
Mad World
Mad World (Sanctuary) (2003)
Frente!
Labour of Love
Labour of Love (CD EP) (Mammoth) (1994)
Gal Costa
Baby
Tropicália Ou Panis Et Circencis (Philips) (1968)
Alan Parker
Solid Satin
Afro Rock (KPM) (1973)
El Hijo De La Cumbia
Cumbia Regional
Freestyle De Ritmos (¡Ya Basta!) (2008)
Blind Blake
That Will Never Happen No More
shellac 10″ (b-side to Bad Feeling Blues) (Paramount) (1927) (From: The Rise & Fall of Paramount Records, Volume 1 (1917-1927))
David Bowie
Queen Bitch
Hunky Dory (RCA Victor) (1971)
Music behind DJ:
Chicha Libre
Popcorn Andino
¡Sonido Amazonico! (Barbès) (2008)
Mud
Morning
single (b-side to The Cat Crept In) (RAK) (1974)
Plastic Penny
Baby You're Not To Blame
single (b-side to Your Way To Tell Me Go) (Page One) (1968)
The Who
The Ox
My Generation (Brunswick) (1965)
Winston Edwards & Blackbeard
Downing Street
Rock At 10 Downing Street – Dub Conference (Celluloid) (1980) (From: Change the Beat: The Celluloid Records Story 1979 – 1987)
Earl Grant
One Way Street
single (b-side to Little Girl Lost) (Prince) (1956)
The Staple Singers
I Know I Got Religion
shellac 10″ (b-side to Uncloudy Day) (Vee Jay) (1956) (From: The Best Of The Vee-Jay Years)
Champion Jack Dupree
The Death Of Louis Armstrong
25 Géants… Du Blues (Vogue) (1975)
Lainie Kazan
Kiss Tomorrow Goodbye
single (b/w Sweet Talk) (MGM) (1966)
Music behind DJ:
Fleetwood Mac
Albatross
single (b/w Jigsaw Puzzle Blues) (Blue Horizon) (1968)
Your DJ bids you farewell…