Podcast: Play in new window | Download (Duration: 2:59:55 — 247.1MB)
If you're looking for previous episodes, click here.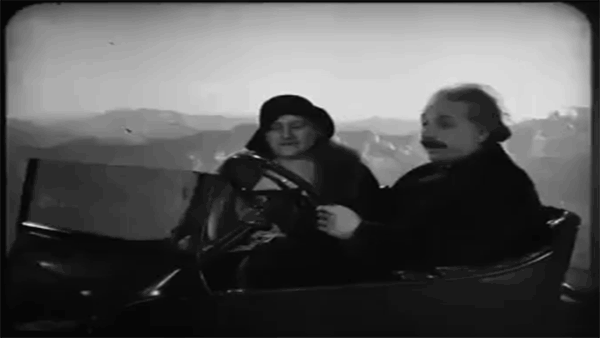 Hinky Dinky Time on WFMU's Give the Drummer Radio, episode 251: Friday, May 25th, 2018 at noon, Eastern Time.
Show #251: Something something…
Click here for everything you need to know about accessing the audio.
Access the accuplaylist and comments for this episode at
http://wfmu.org/playlists/hd/20180518
The archived audio and podcast is available now.
Artist
Title
Album (label) (year) (source)
Your DJ welcomes you:
Uncle Michael
Hinky Dinky Time Open
Patti Smith
Gloria: In Excelsis Deo/Gloria
Horses (Arista) (1975)
Nobodys Children
Mother's Tin Moustache
single (b-side to Colours And Shapes) (Deek) (1967) (From: Back From The Grave, Vol. 9)
Little White Rabbits Still Bleed Red
Balloon Animal Suicide (Big Blue Ribbons)
Welcome To The Twisted Cabaret Vol.1 (Volvox) (2010)
Sam Ambrose
They'll Be Coming
single (b/w Ram Ram) (Crazy Horse) (1969) (From: Wigan Casino 25th Anniversary)
Thee Epics
Mama Said
single (b-side to I'm Back) (Soulville No. 1) (unk.) (From: Debris Vol. 24 (Non-Garage Classics!))
The French Fries
Danse A La Musique
single (b/w Small Fries) (Epic) (1968) (From: Listen To The Voices – Sly Stone In The Studio – 1965-70)
Quincy Jones
Ironside
Ironside (Hamlet/A&M) (1975) (From: Mood Mosaic Vol. 9 – The Sound Bullet)
Music behind DJ:
Ansil Collins
Monkey Spanner Version
single (b-side to Monkey Spanner) (Wind) (1971)
June Christy
Something Cool
Something Cool (Capitol) (1954)
Duke Ellington & His Famous Orchestra
Black, Brown, And Beige – IV. Come Sunday
Black, Brown, And Beige (Victor) (1946) (From: The Duke Ellington Centennial Edition)
Art Blakey & The Jazz Messengers
Yama
A Night In Tunisia (Blue Note) (1961)
Al Green
Belle
The Belle Album (Hi) (1977) (From: The Legendary Hi Records Albums Vol.3)
Fleetwood Mac
What Makes You Think You're The One (2/24/79)
The Alternate Tusk (prev. unr.) (1979) (From: 2015 Tusk Box Set)
Brother John
Search It Out
prev. unr. (n/a) (unk.)
Duane Eddy & His "Twangy" Guitar And The Rebels
The Quiet Three
single (b-side to Forty Miles Of Bad Road) (Jamie) (1959)
Elvis Presley
Ask Me
Tickle Me – OST (RCA Victor) (1965) (From: Elvis From Nashville To Memphis)
Bobbie Gentry
Sittin' Pretty
Local Gentry (Capitol) (1968)
Johnny Cash
Texas-1947
Look At Them Beans (Columbia) (1975)
The "5" Royales
What's In The Heart
single (b/w I Want It Like That) (ABC-Paramount) (1962) (From: Soul & Swagger)
Ernie K-Doe
Pennies Worth Of Happiness
single (b-side to I'm The Boss) (Minit) (1963) (From: Here Come The Girls: A History 1960-1970)
Travis Wammack
(Shu-Doo-Pa-Poo-Poop) Love Being Your Fool
single (b/w Shotgun Woman) (Capricorn) (1975) (From: Peaches Vol. 2)
Barbara Lynn
That's What A Friend Will Do
single (b-side to You Can't Buy My Love) (Immediate) (1965) (From: The Jamie Singles Collection, 1962-1965)
Nancy Wilson
(You Don't Know) How Glad I Am
single (b/w Never Less Than Yesterday) (Capitol) (1964)
Peggy Lee With Victor Young And His Singing Strings
Johnny Guitar
shellac 10″ (b/w Peggy Lee/I Didn't Know What Time It Was) (Decca) (1954)
Enoch Light And The Light Brigade
Bond Street
Enoch Light Presents Spaced Out (Project 3 Total Sound) (1969) (From: Iron Leg #32 – A Not Unpleasing Splash Of Colour)
Thelonious Monk
Ghost Of A Chance
Thelonious Himself (Riverside) (1957)
John Gregory
Jet Stream
unk. (unk.) (unk.) (From: The Sound Gallery Volume One)
Miss Abrams & The Strawberry Point 4th Grade Class
Wonder
Miss Abrams And The Strawberry Point 4th Grade Class (Reprise) (1972) (From: Lost Jukebox Vol. 25)
Howard Kaylan & Mark Volman
I Been Born Again
The Phlorescent Leech & Eddie (Reprise) (1972) (From: Burbank)
The Hollies
Nobody
single (b-side to Yes I WIll) (Parlophone) (1965) (From: French '60s EP Collection, Vol. 1)
The Nova Local
Games
single (b/w If You Only Had The Time) (Decca) (1967) (From: Don't Pretend – USA Garage Greats)
Gordian Knot
Year Of The Sun
single (b-side to If Only I Could Fly) (Verve) (1968) (From: Fading Yellow 7)
Clarence White With Ry Cooder
Why You Been Gone So Long
unk. (unk.) (unk.) (From: Byrd Parts (Oddities, Curios, Rarities & Essentials))
Bee Gees
Never Say Never Again
Odessa (RSO/ATCO) (1969)
Music behind DJ:
Die Perry Singers
Violets Of Love
Sing A Song (MPS) (1968) (From: Dolce Far Niente-27 Suave Cocktail Classics)
Bob Marley & The Wailers
Lively Up Yourself
single (b/w So Jah Seh) (Island) (1974) (From: One Love: The Very Best Of Bob Marley & The Wailers)
Mott The Hoople
Ready For Love
All The Young Dudes (Columbia) (1972) (From: The Collection)
Heinz With The Wild Boys
Don't Think Twice It's Allright
single (b/w Big Fat Spider) (Columbia) (1965) (From: The Complete Heinz)
David Arnold
Theme From Hot Fuzz
Hot Fuzz – Music From The Motion Picture (Island) (2007)
Charlie D. & Milo
The Word Is Love
single (b/w Annie Moon) (Epic) (1970) (From: Sunshine & Rainbows: Volume 2)
The Vipers Skiffle Group
Precious Memories
Coffee Bar Session (Parlophone) (1957)
Scary Pockets featuring Mario Jose
Sweet Child O' Mine
n/a (youtube) (2018)
Music behind DJ:
Alan Hull
STD 0632
Pipedream (Charisma) (1973)
Raspberries
Hands On You
Starting Over (Capitol) (1974)
The Vibrators
The Ohio
On The Guest List (Cleopatra) (2013)
Ruby Johnson
What Goes Up Must Come Down
single (b/w I Want A Real Man) (Neb's) (1964) (From: Souvenirs Of The Soul Clap Vol. 1 – Jonathan Toubin's New York Night Train)
The Dixie Hummingbirds
Lord If I Go
single (b/w Eternal Life) (Peacock) (1953) (From: Vol 1 1952-1958)
B.B. King
Gonna Miss You Around Here
single (b-side to Hully Gully Twist) (Kent) (1962) (From: The Vintage Years)st) Kent 1962]
Don Woody
Make Like A Rock And Roll
single (b/w Morse Code) (Decca) (1956) (From: That'll Flat… Git It ! – Vol.2)
Music behind DJ:
Fleetwood Mac
Albatross
single (b/w Jigsaw Puzzle Blues) (Blue Horizon) (1968)
Your DJ bids you farewell…