Podcast: Play in new window | Download (Duration: 3:01:32 — 249.3MB)
If you're looking for previous episodes, click here.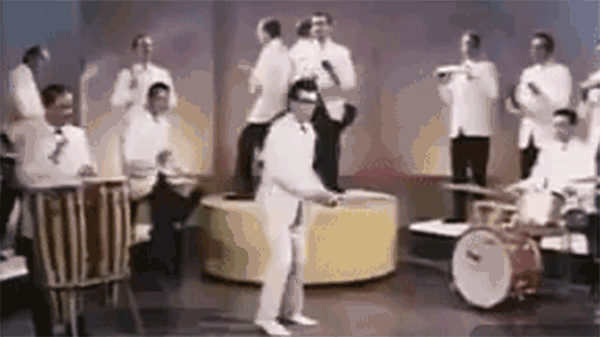 Hinky Dinky Time on WFMU's Give the Drummer Radio, episode 252: Friday, June 1st, 2018 at noon, Eastern Time.
Show #252: Songs That Declan Taught Us
Click here for everything you need to know about accessing the audio.
Access the accuplaylist and comments for this episode at
http://wfmu.org/playlists/hd/20180601
The archived audio and podcast is available now.
Artist
Title
Album (label) (year) (source)
Your DJ welcomes you:
Uncle Michael
Hinky Dinky Time Open
Smokey Robinson & The Miracles
From Head To Toe
Going To A Go-Go (Tamla) (1965)
Sam & Dave
I Can't Stand Up
single (b-side to Soothe Me) (Stax) (1967) (From: The Complete Stax/Volt Singles 1959-1968)
Betty Everett
Getting Mighty Crowded
single (b/w Chained To A Memory (Why Am I)) (Vee Jay) (1964) (From: 028 – Mod Life Crisis (60's Mod Anthems For The In Crowd))
Joe Turner
Honey Hush
single (b/w Crawdad Hole) (Atlantic) (1953) (From: The Rock 'N' Roll Era – Collection)
Dave Bartholomew
That's How You Got Killed Before
shellac 10″ (b-side to Carnival Day) (Imperial) (1949) (From: Dave Bartholomew – The chronological BRS 1947-1949)
Charles Brown Trio
Get Yourself Another Fool
shellac 10″ (b/w Ooh Ooh Sugar) (Aladdin) (1948) (From: Driftin' Blues: The Best of Charles Brown)
The Originals
The Bells
single (b/w I'll Wait For You) (Soul) (1970) (From: The Complete Motown Singles Vol. 10 – 1970)
Sissie Houston
World Of Broken Hearts
single (b-side to Bring Him Back) (Congress) (1966)
June Tabor
All This Useless Beauty
Angel Tiger (Cooking Vinyl) (1992)
Music behind DJ:
The London Symphony Orchestra
Il Sogno, Act One: Hermia and Lysander
Il Sogno (Deutsche Grammophon) (2004)
Don Gibson
Sweet Dreams
single (b/w The Same Street) (RCA Victor) (1960)
Loretta Lynn
I'm A Honky Tonk Girl
single (b-side to Whispering Sea) (Zero) (1960) (From: 75 Country & Bluegrass Hits)
Loretta Lynn
Success
single (b/w A Hundred Proof Heartache) (Decca) (1962)
Merle Haggard And The Strangers
The Bottle Let Me Down
single (b/w The Longer You Wait) (Capitol) (1966) (From: (1966) Dim Lights, Thick Smoke And Hillbilly Music)
Hank Williams With His Drifting Cowboys
Why Don't You Love Me
shellac 10″ (b/w A House Without Love) (MGM) (1950) (From: 40 Greatest Hits)
Lucille Starr
Too Far Gone
single (b/w The Canadian Sweethearts-Looking Back To See) (Epic) (1967) (From: Canadian Sweethearts – Side by Side – Pop and Country – Lonely Street)
George Jones
A Good Year For The Roses
single (b/w Let A Little Loving Come In) (Musicor) (1970) (From: 50 Years of Hits)
Charlie Rich
Sittin' And Thinkin'
single (b/w Finally Found Out) (Phillips International) (1962) (From: 50 Years Of Country)
Bob Wills & His Texas Playboys
My Shoes Keep Walking Back to You
shellac 10″ (b/w Texas Fiddler) (Decca) (1956) (From: Faded Love 1947-73)
Riverside Ramblers
Wondering
shellac 10″ (b/w Dissatisfied) (Bluebird) (1937) (From: The Beginner's Guide To Cajun)
Music behind DJ:
The London Symphony Orchestra
Il Sogno, Act Two: Oberon and Titania
Il Sogno (Deutsche Grammophon) (2004)
The Flying Burrito Brothers
Hot Burrito #1
single (b-side to The Train Song) (A&M) (1969)
Gram Parsons
How Much I've Lied
GP (Reprise) (1973)
Ray Noble and his Orchestra (feat. Al Bowlly)
The Very Thought Of You
shellac 10″ (b/w Little Dutch Mill) (His Master's Voice) (1934)
Charles Clark and Willie Dixon Band
Hidden Charms
single (b-side to Row Your Boat) (Artistic) (1958) (From: Rhythm & Blues Collection)
Little Willie John
Leave My Kitten Alone
single (b/w Let Nobody Love You) (King) (1959) (From: 28 Big Ones)
Percy Sledge
You're Pouring Water On A Drowning Man
It Tears Me Up (EP) (Atlantic) (1967) (From: The Ultimate Collection)
Yoko Ono
Walking On Thin Ice
single (b/w It Happened) (Geffen) (1981) (From: Onobox-Kiss, Kiss, Kiss)
Music behind DJ:
The London Symphony Orchestra
Il Sogno, Act Two: The Identity Parade
Il Sogno (Deutsche Grammophon) (2004)
Hal McIntyre & His Orchestra (voc. Ruth Gaylor)
My Funny Valentine
shellac 10″ (b/w Saturday Night (Is The Loneliest Night In The Week)) (Bluebird) (1945) (From: The Issued Recordings 1941-1947)
Roger McGuinn
You Bowed Down
Back From Rio (Arista) (1991)
Jo Jo Zep & the Falcons
So Young
Jo Jo Zep & the Falcons (Rockburgh) (1979) (From: I'm in a Dancing Mood: The Best of Jo Jo Zep & the Falcons)
Merseybeats
Really Mystified
single (b-side to Don't Turn Around) (Fontana) (1964) (From: Complete Recordings)
The Damned
Neat Neat Neat
single (b/w Stab Yor Back/Singalonga-Scabies) (Stiff) (1977) (From: Skip Off School to See the Damned (The Stiff Singles A's & B's))
Dave Edmunds
Girls Talk
single (b/w Bad Is Bad) (Swan Song) (1979) (From: The Anthology (1968-1990))
Brinsley Schwarz
(What's So Funny 'Bout) Peace, Love And Understanding
The New Favourites Of Brinsley Schwarz (United Artists) (1974)
Music behind DJ:
The London Symphony Orchestra
Il Sogno, Act Two: Oberon Humbled
Il Sogno (Deutsche Grammophon) (2004)
Charles Aznavour
She
single (b/w La Barraka) (Barclay) (1974) (From: Megatop 100 Update Week 47)
Charles Mingus
Weird Nightmare
Pre-Bird (Mercury) (1960)
Hal Kemp and his Orchestra
Gloomy Sunday (The Famous Hungarian Suicide Song)
shellac 10″ (b-side to Desire (V Bob Allen)) (Brunswick) (1936) (From: The Best Of Hal Kemp And His Orchestra)
Teacher's Edition
I Wanna Be Loved
single (b-side to It Helps To Make You Strong) (Hi) (1973)
Tommy Hunt
I Just Don't Know What to Do With Myself
single (b/w And I Never Knew) (Scepter) (1962)
Janis Martin With The Jordanaires
Blues Keep Calling
unk. (unk.) (unk.) (From: The Female Elvis: Complete Recordings, 1956-1960)
June Alexander
Sally Sue Brown
single (b/w The Girl That Radiates That Charm) (Judd) (1960)
J. B. Lenoir
Eisenhower Blues
single (b-side to I'm In Korea) (Parrot) (1954) (From: Mama Watch Your Daughter – Charly Blues Masterworks – Vol. 47)
Tony Colton & The Big Boss Band
I Stand Accused
single (b/w Further On Down The Track) (Pye) (1965) (From: Mod Gear)
Music behind DJ:
The London Symphony Orchestra
Il Sogno, Act Three: The Wedding
Il Sogno (Deutsche Grammophon) (2004)
Tony Bennett
Are You Havin' Any Fun?
Duets (An American Classic) (RPM) (2006)
Dan Hicks & His Hot Licks
Meet Me On The Corner
Beatin' The Heat (Surfdog) (2000)
Elvis Costello (with Emmylou Harris)
Heart Shaped Bruise
The Delivery Man (Lost Highway) (2004)
Wanda Jackson
Crying Time
Heart Trouble (CMH) (2003)
John Hiatt
Living A Little, Laughing A Little
Warming Up To The Ice Age (Geffen) (1985)
Nick Lowe
Baby It's You
L.A.F.S. (EP) (F-Beat) (1984) (From: The Doings)
Charlie Louvin
When I Stop Dreaming
Charlie Louvin (Tompkins Square) (2007)
Elvis Costello with Jimmy Cliff
Seven Day Weekend
single (b/w Brightest Star) (CBS) (1986)
Music behind DJ:
Fleetwood Mac
Albatross
single (b/w Jigsaw Puzzle Blues) (Blue Horizon) (1968)
Your DJ bids you farewell…