Podcast: Play in new window | Download (Duration: 3:02:14 — 250.3MB)
If you're looking for previous episodes, click here.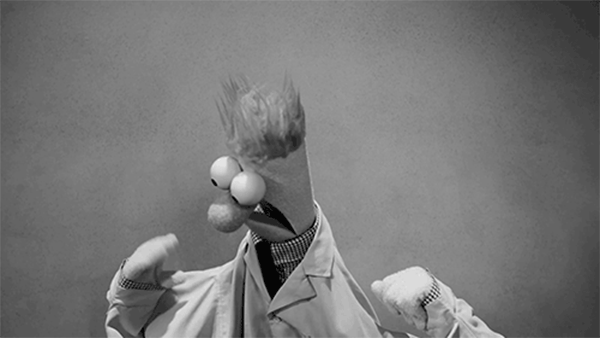 Hinky Dinky Time on WFMU's Give the Drummer Radio, episode 254: Friday, June 22nd, 2018 at noon, Eastern Time.
Show #254: OK, *now* it's summer.
Click here for everything you need to know about accessing the audio.
Access the accuplaylist and comments for this episode at
http://wfmu.org/playlists/hd/20180622
The archived audio and podcast is available now.
Artist
Title
Album (label) (year) (source)
Your DJ welcomes you:
Uncle Michael
Hinky Dinky Time Open
Chad Stuart – Jeremy Clyde
The Ark
The Ark (Columbia) (1968)
The Lettermen
Mr. Sun
single (b-side to Volare) (Capitol) (1967) (From: Lost Jukebox: Volume 174)
The Going Thing
I Would Like To Get To Know You
The Going Thing (Ford Motor Company) (1969)
Lynne Randell
Summertime
single (b/w A Love Like You) (His Master's Voice) (1965)
The Rolling Stones
Monkey Man
Let It Bleed (London) (1969)
Jim Dickinson And The Catmando Quartet
Monkey Man
single (b/w Shake 'Em On Down) (Southtown) (1966) (From: Jukebox At Eric's 2)
Baby Huey & The Baby Sitters
Monkey Man
single (b/w Messin' With The Kid) (Satellite) (1965) (From: Bent, Batty And 'bnoxious! Awful Aural Urgh)
The Maytals
Monkey Man
single (b/w Day And Night) (Beverley's) (1969)
Music behind DJ:
The Blue Men
Magnetic Field
I Hear A New World (Part 1) (Triumph) (1960)
Nancy Wilson
He Called Me Baby
single (b/w Like A Circle Never Stops) (Capitol) (1975) (From: The Essence of)
The James Gang
Woman
James Gang Rides Again (ABC) (1970) (From: 15 Greatest Hits)
Stevie Wright
Didn't I Take You Higher
Hard Road (Albert Productions) (1974) (From: The Definitive Collection)
Melvins
Christ Hammer
A Walk With Love And Death (Ipecac) (2017)
The Kinks
Brain Washed
Arthur or The Decline and Fall of the British Empire (Pye) (1969)
Bobbie Gentry
Louisiana Man
The Delta Sweete (Capitol) (1968)
Music behind DJ:
Plas Johnson
Downstairs
single (b/w The Loop) (Capitol) (1959) (From: Follow Me To The Popcorn)
Jimmy Rogers
Out On The Road
shellac 10″ (b-side to The Last Time) (Chess) (1952)
The Lancers
Sweet Mama Tree Top Tall
shellac 10″ (b/w Were You Ever Mine To Lose) (Trend) (1953)
The Jay-Jays
So Mystifying
single (b-side to Bald Headed Woman) (Philips) (1965) (From: Bird-Doggin'-USA Garage Greats)
Eddie Rambeau
My Name Is Mud
single (b/w I Just Need Your Love) (Dynovoice) (1965)
The Mad Lads
Patch My Heart
single (b/w You Mean So Much To Me) (Volt) (1966) (From: The Stax-Volt Singles – Vol.1-59-68)
Gene Maltais With The Gibson String Band
Gangwar
single (b-side to The Raging Sea) (Lilac) (unk.) (From: Lux And Ivy's Favorites Volume 4)
Cumbias Rebajadas
Cumbia En Mit Tierra
Cumbias Rebajadas (unk.) (unk.)
Iggy Pop
Billy is a Runaway
New Values (Arista) (1979)
Tuff Darts
My Guitar Lies Bleeding In My Arms
Tuff Darts (Sire) (1978)
Motörhead
Over The Top
single (b-side to Motorhead) (Bronze) (1979)
Music behind DJ:
Sounds Nice
Love You, Too
single (b-side to Love At First Sight (Je T'aime…Moi Non Plus)) (Parlophone) (1969)
Bakery
Bloodsucker
Momento (Astor) (1972)
Meat Puppets
Chemical Garden
No Joke! (London) (1995)
The Small Faces
Almost Grown
single (b-side to Hey Girl) (Decca) (1966) (From: The Decca Anthology: 1965-1967)
Flatt & Scruggs
Rainy Day Women #12 & 35
Nashville Airplane (Columbia) (1968)
The Four Upsetters
Wabash Cannon Ball
single (b-side to Surfin' Calliope) (Sun) (1962) (From: The Complete Sun Singles Vol.5)
The Andrews Sisters
More Beer
shellac 10″ (b/w Let A Smile Be Your Umbrella) (Decca) (1949) (From: Now is the Time – Hidden Gems from the Vaults)
Blind Willie Johnson
When The War Was On
shellac 10″ (b/w Praise God I'm Satisfied) (Columbia) (1929) (From: The Complete Blind Willie Johnson)
Mel Powell
There's A Small Hotel
Mel Powell On Piano (Capitol) (1947) (From: Classic Capitol Jazz Sessions)
Music behind DJ:
Herb Alpert
Mexican Shuffle
single (b/w Numero Cinco) (A&M) (1964) (From: Greatest Hits)
Harold Melvin & The Blue Notes
The Love I Lost (Part 1)
single (b/w The Love I Lost (Part 2) (Philadelphia International) (1973) (From: Philadelphia International Records: 40th Anniversay)
Chairmen of the Board
Finder's Keepers
single (b/w Finder's Keepers (Instrumental)) (Invictus) (1973) (From: Holland Dozier Holland Complete 45's)
Hal Kemp & His Orchestra
If I Had A Girl like You
shellac 10″ (b/w Give Yourself A Pat On The Back) (Brunswick) (1930)
Sunflower Bean
This Kind of Feeling
Human Ceremony (Fat Possum) (2016)
Björk Guðmundsdóttir & Tríó Guðmundar Ingólfssonar
Í Dansi Með Þér
Gling-Gló (Smekkleysa) (1990)
The Collegians
Zoom Zoom Zoom
single (b/w On Your Merry Way) (Winley) (1958) (From: Street Corner Symphonies – Volume 10)
The Chris Barber Skiffle Group (feat. Johnny Duncan)
Doin' My Time
The Chris Barber Skiffle Group (Pye Nixa) (1956) (From: As Good As It Gets)
Emitt Rhodes
Better Side Of Life
Mirror (ABC Dunhill) (1971) (From: Recordings (1969-1973) Disc Two)
Emitt Rhodes
She's Such a Beauty
Emitt Rhodes (ABC Dunhill) (1970)
Music behind DJ:
J.J. Milteau, Manu Galvin, Demi Evans
Ode To Billy Joe
Pacific Blue (Le souffle du blues) (2008)
Helen Merrill
The Meaning of the Blues
You've Got a Date with the Blues (Metrojazz) (1958)
Blood, Sweat & Tears
And When I Die
single (b/w Sometimes In Winter) (Columbia) (1969) (From: Blood, Sweat & Tears' Greatest Hits [Remastered])
Lazy Lester
Bloodstains
unk. (unk.) (unk.) (From: They Call Me Lazy (1957-1962))
Paul McCartney & Wings
Letting Go
Venus And Mars (Capitol) (1975)
Grateful Dead
Goin' Down the Road Feelin' Bad
1972.04.26 – Jahrhundert Halle – Frankfurt (n/a) (1972)
Shirley Bassey
The Party's Over
The Fabulous Shirley Bassey (Columbia) (1959)
Fleetwood Mac
Albatross
single (b/w Jigsaw Puzzle Blues) (Blue Horizon) (1968)
Your DJ bids you farewell…