Podcast: Play in new window | Download (Duration: 3:01:14 — 248.9MB)
If you're looking for previous episodes, click here.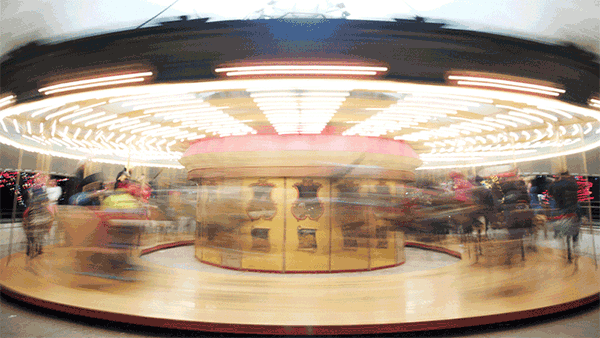 Hinky Dinky Time on WFMU's Give the Drummer Radio, episode 255: Friday, June 29th, 2018 at noon, Eastern Time.
Show #255: Circle the wagons.
Click here for everything you need to know about accessing the audio.
Access the accuplaylist and comments for this episode at
http://wfmu.org/playlists/hd/20180629
The archived audio and podcast is available now.
Artist
Title
Album (label) (year) (source)
Your DJ welcomes you:
Uncle Michael
Hinky Dinky Time Open
Barefoot Jerry
Watchin' TV (With The Radio On)
Watchin' TV (Monument) (1974)
Jan & Dean
Like A Summer Rain
single (b/w Louisiana Man) (J&D Record Co.) (1966) (From: Lost Jukebox Vol.122)
Fountains of Wayne
I'll Do the Driving
Out-of-State Plates (Virgin) (2005)
Ben Folds
Jesusland
Songs For Silverman (Epic) (2005)
Cherry Twister
I'm Gonna Be The Lonely Boy Tonite
At Home With Cherry Twister (Not Lame) (1999)
Electric Light Orchestra
Do Ya
A New World Record (Jet) (1976)
Gale Garnett
I Make Him Fly
single (b/w The Sun Is Gray) (RCA Victor) (1966) (From: California Love-In #3)
Tetos Demetriades With Nathaniel Shilkret's Orchestra
Χινκι Ντινκι Παρλε Βου (Hinky Dinky Parlay Voo)
shellac 10″ (b/w Nykta! Posi Ponoun) (Victor) (1929)
Music behind DJ:
Mark Hawkins
Devastation
Atmosphere 22 (Music House) (1995)
Jerry Murad's "Fabulous" Harmonicats
Cherry Pink And Apple Blossom White
Cherry Pink And Apple Blossom White (Columbia) (1960) (From: Complete Pop Instrumental Hits)
Duke Ellington And His Famous Orchestra
The "C" Jam Blues
shellac 10″ (b-side to Moon Mist) (RCA Victor) (1942) (From: The Jimmy Blanton Era (1939-1941))
Popol Vuh
Ah!
Hosianna Mantra (Pilz) (1972)
Roy Harper
Freak Street
Come Out Fighting Ghengis Smith (CBS) (1967)
Duncan Browne
My Old Friends
Duncan Browne (RAK) (1973)
Mark Radice
Three Cheers (For The Sad Man)
single (b-side to Ten Thousand Year Old Blues) (Decca) (1968) (From: Fading Yellow 6)
The Truth
Jailer Bring Me Water
single (b-side to Girl) (Pye) (1966) (From: Who's Wrong? Mod Bedlam 1965-69)
Golden Gate Quartet
Same Train
shellac 10″ (b-side to Ride On Moses) (Mercury) (1950) (From: Nuggets of the Golden Age of Gospel 1945-1958)
Music behind DJ:
Wilburn Burchette
Piercing The Psychic Heart Opens
The Seven Gates Of Transcendental Consciousness (Ebos) (1972)
Imarhan Timbuktu
Tarha Tazar
Akal Warled (Clermont Music) (2014)
Juaneco Y Su Combo
Vacilando Con Ayahuesca
unk. (unk.) (unk.) (From: The Roots Of Chicha: Psychedelic Cumbias From Peru)
Earl Hines and His Orchestra
Number 19
shellac 10″ (b-side to Boogie Woogie On St. Louis Blues) (Bluebird) (1940) (From: The Ultimate Jazz Archive)
Verckys et l´Orchestre Vévé
Lina Omesana Boye
Verckys A Paris (African) (1971) (From: Congolese Funk, Afrobeat & Psychedelic Rumba 1969-1978)
El Hijo De La Cumbia
La Vida Es un Tango
Freestyle De Ritmos (¡Ya Basta!) (2008)
Gal Costa
Caras E Bocas
Caras E Bocas (Philips) (1977)
Music behind DJ:
Lou Donaldson
Alligator Bogaloo
single (b/w Rev. Moses) (Blue Note) (1967)
David Bowie
All The Madmen
The Man Who Sold The World (RCA Victor) (1972)
Scissor Sisters
Comfortably Numb
Scissor Sisters (Polydor) (2003)
Birth Of Joy
Code Red
Life in Babalou (Suburban) (2012)
Alice Cooper
Road Rats
Lace And Whiskey (Warner Bros.) (1977) (From: The Studio Albums 1969-1983)
Motörhead
Cradle To The Grave
Eat the Rich (GWR) (1987) (From: The Best Of)
Music behind DJ:
Ennio Morricone
Valmont's Go-Go Pad
Danger: Diabolik (Sycodelic) (1968)
Kenny Hollywood
Magic Star
single (b/w The Wonderful Story Of Love) (Decca) (1962) (From: They Were Wrong!)
Arthur Fields & the Peerless Quartet
Good Morning, Mr. Zip, Zip, Zip
shellac 10″ (b/w When Tony Goes Over the Top) (Victor (Paramount?)) (1918) (From: The Rise & Fall of Paramount Records, Volume 1 (1917-1927))
Slim & Slam
I Got Rhythm
unk. (unk.) (1938?) (From: Slim and Slam: 1938-1939)
Duke Ellington and His Orchestra
Diga Diga Doo
shellac 10″ (b/w Down' The New Low-Down) (Okeh) (1928)
Charles "'Dad" Nelson and His Guitar
Mississippi Strut
shellac 10″ (b/w Coon Can Blues) (Paramount) (1926) (From: The Rise & Fall of Paramount Records, Volume 1 (1917-1927))
Martiniques
Tonight Is Just Another Night
single (b/w Unknown Love) (Roulette) (1962) (From: Spotlite On Roulette)
Billy Grammer
Mabel (You Have Been A Friend To Me)
single (b/w Papa and Mama) (Rice) (1967)
Tom Waits
Walking Spanish
Rain Dogs (Island) (1985)
Monna Bell Y Aldemaro Romero
El Jarabe Loco
La Onda Nueva En Mexico (Onda Nueva) (1970)
Music behind DJ:
Beverly's All Stars
The Man
single (b-side to Desmond Dekker & The Aces-Israelites) (Pyramid) (1968) (From: The Best Of Desmond Dekker – The Israelites)
The Selecter
On My Radio
single (b/w Too Much Pressure) (Two-Tone) (1979) (From: The Sound of Ska)
Kirsty MacColl
A New England
single (b/w Patrick) (Stiff) (1984) (From: The Big Stiff Box Set)
Esther Phillips
Crazy
Good Black Is Hard To Crack (Mercury) (1981) (From: RossyBoy's Second Chances)
Al Caiola
A String Of Pearls
The Magnificent Seven (United Artists) (1960)
Harpers Bizarre
Medley: Bye, Bye, Bye / Vine Street
The Secret Life Of Harpers Bizarre (Warner Bros./Seven Arts Records) (1968)
The Union Jacks
I Gotta Go
single (b/w No One But You) (Rampro) (1966) (From: You Ain't Tough – USA Garage Greats)
George Olsen & His Music
The Last Round Up
shellac 10″ (b/w This Time It's Love) (Columbia) (1933) (From: Chart-Toppers Of The Thirties)
Music behind DJ:
Fleetwood Mac
Albatross
single (b/w Jigsaw Puzzle Blues) (Blue Horizon) (1968)
Your DJ bids you farewell…