Podcast: Play in new window | Download (Duration: 6:01:06 — 495.9MB)
If you're looking for previous episodes, click here.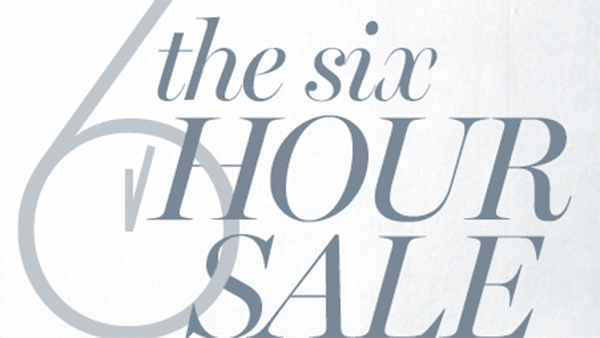 Hinky Dinky Time on WFMU's Give the Drummer Radio, episode 256: Friday, July 6th, 2018 at 8:00 AM, Eastern Time.
Show #256: It's not like I have anywhere else to be.
Click here for everything you need to know about accessing the audio.
Access the accuplaylist and comments for this episode at
http://wfmu.org/playlists/hd/20180706
The archived audio and podcast is available now.
Artist
Title
Album (label) (year) (source)
Your DJ welcomes you:
Uncle Michael
Hinky Dinky Time Open
Grand Funk Railroad
Feelin' Alright
single (b/w I Want Freedom) (Capitol) (1971) (From: Capitol Collectors Series)
Captain Beefheart And The Magic Band
Too Much Time
single (b/w My Head Is My Only House Unless It Rains) (Reprise) (1972) (From: The Days Of Wine And Vinyl)
Phil Everly
Summershine
Phil's Diner (Pye) (1974)
Los Pirañas
Lambada de Oceania, Africa y America
Toma Tu Jabon Kapax (Vampi Soul) (2011)
Chicha Libre
Sonido Amazonico
¡Sonido Amazonico! (Barbes) (2008)
Brewer & Shipley
All Along the Watchtower
Weeds (Kama Sutra) (1969)
Sidney Bechet
Blackstick
shellac 10″ (b-side to When The Sun Gets Down South) (Decca) (1938) (From: The Ultimate Jazz Archive)
Music behind DJ:
Dick Hyman
Green Onions
The Age Of Electronicus (Command) (1969)
Lonnie Holley
Sun & Water (feat. Lillian Blades)
Keeping a Record of It (Dust-to-Digital) (2013)
YES
Heart Of The Sunrise
Fragile (Atlantic) (1971)
Rhinoceros
Same Old Way
Rhinoceros (Elektra) (1968)
David McCallum
Communication
single (b/w My Carousel) (Capitol) (1966)
David Bowie
Fashion (Single Version)
single (b/w Scream Like A Baby) (RCA) (1980) (From: A New Career In A New Town (1977 – 1982))
Music behind DJ:
Los Destellos
Para Elisa
single (b/w El Telégrafo) (Odeon Del Peru) (1969) (From: The Roots Of Chicha: Psychedelic Cumbias From Peru)
Stanley Myers
Organ Fantasia
Take A Girl Like You – OST (Pye) (1970) (From: On The Brink: Return Of The Instro-Hipsters)
Deela
African Chant
unk. (unk.) (unk (2001)) (From: Cape Town Lounge Vol. 1)
White Manna
Eshra
Pan (Captcha) (2015)
Billy Abbott And The Jewels
Hey Good Lookin'
single (b-side to It Isn't Fair) (Parkway) (1964) (From: DooWop Does The Great American Song Book Vol. 10)
Music behind DJ:
Roland Kovac
Contours Part 1-7
Light & Rhythmical Backgrounds (Selected Sound) (1972)
Gale Garnett
I Know You Rider
My Kind of Folk Songs (RCA Victor) (1964)
Cal Tjader
Sambo Do Suenho
Along Comes Cal (Verve) (1967) (From: Roots Of Acid Jazz)
Nancy Sinatra
Kind Of A Woman
single (b/w It's The Love (That Keeps It All Together)) (RCA Victor) (1972) (From: The Essential)
Hank Ballard & The Midnighters
What's Your Name
single (b/w Daddy Rolling Stone) (King) (1964) (From: R&B Hipshakers Vol. 2 – Scratch That Itch)
The Platters
Sleepy Lagoon
single (b-side to Harbor Lights) (Mercury) (1960) (From: DooWop Does The Great American Song Book Vol. 10)
Art of Lovin'
Good Times
Art of Lovin' (Mainstream) (1968)
The Scientists
Set It On Fire
Live At Adelaide Unibar, August 6, 1983 (n/a) (1983) (From: A Place Called Bad)
"Scat Man" Crothers
Ghost Riders In The Sky
Rock 'N' Roll With "Scat Man" (Tops) (1956)
Music behind DJ:
Hans Hatter & his Orchestra
Machito
Hans Hatter And His Orchestra / George Hermann And His Orchestra (Mozart Edition) (1967) (From: Test Card Music Vol. 8)
Bennie Moten and his Kansas City Orchestra
Somebody Stole My Gal
shellac 10″ (b-side to Won't You Be My Baby) (Victor) (1930) (From: The Ultimate Jazz Archive)
Long John Baldry & The Hoochie Coochie Men
Roll 'Em Pete
Long John's Blues (United Artists) (1964) (From: EMI Mods Collection 1965)
The Open Mind
Magic Potion
single (b/w Cast A Spell) (Philips) (1969) (From: A Perfumed Garden Vol. 1)
Chicks On Speed
Wordy Rappinghood
99 ¢ (Chicks On Speed) (2003)
Marshall Crenshaw
There And Back Again
Miracle of Science
Grateful Dead
Big Railroad Blues
February 26, 1973 – Pershing Municipal Auditorium, Lincoln, Nebraska (n/a) (1973) (From: Dick's Picks Vol. 28)
Music behind DJ:
Goblin
School At Night
Profondo Rosso (Colonna Sonora Originale Del Film) (Cinevox) (1975)
Freddie Hubbard
Open Sesame
Open Sesame (Blue Note) (1960)
George Harrison
Party Seacombe
Wonderwall Music (Apple) (1968)
Brian Wilson
On A Holiday
Brian Wilson Presents Smile (Nonesuch) (2004)
Ernie Bender met The Jets en koor
Hey Lulu
single (b-side to Strandfeest (Con Te Sulla Spiaggia)) (Fontana) (1965) (From: Biet-Het Vol.2 – Het Is Prop!)
Smiley Lewis
Bumpity Bump
single (b-side to I Hear You Knocking) (Imperial) (1955)
The Marvelettes
My Baby Must Be A Magician
single (b/w I Need Someone) (Tamla) (1967)
Music behind DJ:
Eddie Platt and his Orchestra
Cha-Hua-Hua
single (b/w Vodka) (Gone) (1958)
Vitamin String Quartet/Assembled Multitude/Billy Vaughn & His Orchestra/Marty Gold Orchestra
Overture
various (various) (various)
The Hillbenders
Captain Walker
Tommy (A Bluegrass Opry) (Compass) (2015)
Sandy Denny
It's A Boy
Tommy/As Performed By The London Symphony Orchestra And Chambre Choir With Guest Soloists (Ode 1972)
Nancy Falkow
1921/You Didn't Hear It
Who's Not Forgotten (Face Down) (2003)
The Smithereens
Amazing Journey
The Smithereens Play "Tommy" (E1) (2009)
LSO
Sparks
Tommy/As Performed By The London Symphony Orchestra And Chambre Choir With Guest Soloists (Ode) (1972)
Sonny Boy Williamson
Eyesight to the Blind (The Hawker)
shellac 10″ (b-side to Crazy 'Bout You, Baby)" (Trumpet) (1951)
The Smithereens
Christmas
The Smithereens Play "Tommy" (E1) (2009)
Dreamworld (Fred Trafton)
Cousin Kevin Opening
Dreamworld 0​.​1 (Bandcamp) (2017 (197?))
Music behind DJ:
Barney Kessel
What is There to Say?
Barney Kessel (Contemporary) (From: The Ultimate Jazz Archive) 1954]
John Entwistle
Cousin Kevin
Tommy/As Performed By The London Symphony Orchestra And Chambre Choir With Guest Soloists (Ode) (1972)
Andrew Liles (feat. Jess Roberts)
The Acid Queen
Cover Girls (Dirtier Promotions) (2015)
Vitamin String Quartet
Underture
The String Quartet Tribute To The Who's Tommy (Vitamin) (2002)
Maggie Bell & Steve Winwood
Do You Think It's Alright
Do You Think It's Alright Tommy/As Performed By The London Symphony Orchestra And Chambre Choir With Guest Soloists (Ode) (1972)
The Whores
Fiddle About
Your Ass: The Musical (Wheelchair Full Of Old Men) (2017)
Camel
Pinball Wizard
Under Age (RCA Italiana) (1969)
Music behind DJ:
Unk.
Vivaldiena
unk. (unk.) (1970) (From: Lunch For Your Ears Vol1-Kung Fu Scores)
Mike Portnoy's Amazing Journey
There's A Doctor/Go to the Mirror
One Night In New York City (MP4) (2007)
Caballero Reynaldo
Tommy Can You Hear Me
Antojos Vol. 1 & 2 (Bandcamp) (2011)
The Hillbenders
Smash the Mirror
Tommy (A Bluegrass Opry) (Compass) (2015)
The Smithereens
Sensation
The Smithereens Play "Tommy" (E1)
Chorus
Miracle Cure
Tommy (Original Soundtrack Recording) (Polydor) (1975)
Chorus/Sherie Scott/Michael Cerveris Sally
Simpson/Sally Simpson's Question
The Who's Tommy (Original Cast Recording) (RCA Victor) (1993)
Morse, Portnoy and George
I'm Free
Cover To Cover (Metal Blade) (2006 (2004))
No Strange
Welcome
Who Are Them? (Songs The Who Taught Us) (Face) (1991)
Ringo Starr
Tommy's Holiday Camp
Tommy/As Performed By The London Symphony Orchestra And Chambre Choir With Guest Soloists (Ode) (1972)
The Hillbenders
We're Not Gonna Take It
Tommy (A Bluegrass Opry) (Compass) (2015)
Gov't Mule
Listening To You
Mulennium (Evil Teen) (2010 (1999))
Jennifer (Warnes)
See Me, Feel Me
See Me, Feel Me, Touch Me, Heal Me! (Parrot) (1969)
Music behind DJ:
Jonathan Richman & The Modern Lovers
Egyptian Reggae
single (b/w Roller Coaster By The Sea) B (eserkeley) (1977)
AC/DC
Let There Be Rock
Let There Be Rock (Albert Productions) (1977)
Death
Politicians In My Eyes
…For The Whole World To See (2009) (prev. unr.) (1974)
The Equals
Green Light
single (b/w Love Potion) (President) (1969) (From: Bubblegum MF Volume 39)
Lionel Hampton and His Septet (feat. Dinah Washington)
Blow Top Blues
shellac 10″ (b/w Lionel Hampton And His Octet-Robbins In Your Hair) (Decca) (1947) (From: The Ultimate Jazz Archive)
Robert Parker
Soul Kind of Loving
Barefootin' (Nola) (1966)
The Organisers
The Organiser
single (b-side to Lonesome Road) (Pye) (1965) (From: Hipshakers, Vol. 4)
The Pretty Things
It Will Never Be Me
prev. unr. (n/a) (1969) (From: The Pretty Things / Philippe DeBarge (2009))
Music behind DJ:
The Pretty Things
It Will Never Be Me (instrumental)
prev. unr. (n/a) (1969) (From: The Pretty Things / Philippe DeBarge (2009))
Jackie Leven
Men in Prison
The Forbidden Songs of the Dying West (Cooking Vinyl) (1995)
Tom T. Hall
Deal
single (b/w It Rained In Every Town Except Paducah) (Mercury) (1975)
Jimmy Newman
Back In Circulation
Artificial Rose (Decca) (1966)
Ray Price
Crazy Arms
single (b/w You Done Me Wrong) (Columbia) (1956) (From: Uncut: Honky Tonk Heroes)
Johnny Cash
Run Softly Blue River
The Fabulous Johnny Cash Vol.1 (EP) (Columbia) (1958) (From: Johnny Cash, The Man In Black, 1954-1958]
Dave Dudley
Last Day In The Mines
single (b/w Last Year's Heartaches) (Mercury) (1963)
Ray Price
I'm Not Crazy Yet
single (b/w A Way To Survive) (Columbia) (1966)
Heaven Bound With Tony Scotti
Five Hundred Miles
single (b/w I Will) (MGM) (1971) (From: Lost Jukebox Volume 141 (Mt))
Music behind DJ:
Helen & Dick Bouchard
Spanish Flea
Introducing The Unique Keyboard Sounds of Helen & Dick Bouchard (Cadenza) (unk.)
Sue Wilkinson
You gotta To Be A Hustler
single (b/w Double Dealin' Day) (Cheapskate) (1980) (From: Universal Hits)
Sugar & The Spices
Do The Dog
single (b/w Bye Bye Baby) (Stacy) (1963) (From: Girls With Guitars)
Yellow Dog
ust One More Night
single (b/w Up In The Balcony) (Virgin) (1978)
The Loading Zone
Think
One For All (Umbrella) (1970)
Tommy Leonetti
Soul Dance
single (b-side to Somebody Loves You) (RCA Victor) (1963)
The Quiet Five
Tomorrow I'll Be Gone
single (b-side to When The Morning Sun Dries The Dew) (Parlophone) (1965) (From: Looking Back – 80 Mod, Freakbeat And Swinging London Nuggets)
Al Green
It Ain't No Fun To Me
single (b-side to Livin' For You) (Hi) (1973)
Pete Cooke and the Baby Dolls
(Your Last Kiss) Take It and Git
single (b/w Home On The Range) (Logo) (1963)
Cream
I Feel Free
single (b/w N.S.U.) (Reaction) (1966)
Music behind DJ:
Fleetwood Mac
Albatross
single (b/w Jigsaw Puzzle Blues) (Blue Horizon) (1968)
Your DJ bids you farewell…