Podcast: Play in new window | Download (Duration: 3:02:07 — 250.1MB)
If you're looking for previous episodes, click here.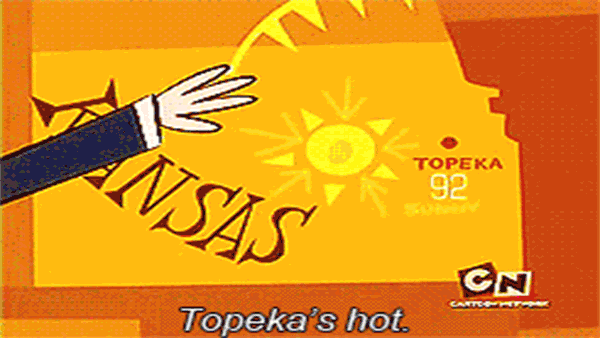 Hinky Dinky Time on WFMU's Give the Drummer Radio, episode 257: Friday, July 13th, 2018 at 8:00 AM, Eastern Time.
Show #257: It's hot in Topeka.
Click here for everything you need to know about accessing the audio.
Access the accuplaylist and comments for this episode at
http://wfmu.org/playlists/hd/20180713
The archived audio and podcast is available now.
Artist
Title
Album (label) (year) (source)
Your DJ welcomes you:
Uncle Michael
Hinky Dinky Time Open
War
Galaxy (Part I)
single (b/w Galaxy (Part II)) (MCA) (1977)
George Duke
Reach For It
single (b/w Reach For It) (Epic) (1977)
High Inergy
You Can't Turn Me Off (In The Middle Of Turning Me On)
single (b/w Save It For A Rainy Day) (Gordy) (1977)
L.T.D.
(Every Time I Turn Around) Back In Love Again
single (b/w Material Things) (A&M) (1977)
Con Funk Shun
Ffun
single (b/w Indian Summer Love) (Mercury) (1977)
Earth, Wind & Fire
Serpentine Fire (Vocal Version)
single (b/w Serpentine Fire (Instrumental Version)) (Columbia) (1977)
Music behind DJ:
Buck Owens
Raz-Ma-Taz Polka
The Guitar Player (Capitol) (1968)
Harry Nilsson
Gotta Get Up (Demo Version)
prev. unr. (RCA Victor) (1971) (From: Nilsson Schmilsson [Remaster])
The Fleetwoods
You Should Have Been There
single (b/w Sure Is Lonesome Downtown) (Dolton) (1963)
Paul & Linda McCartney
3 Legs
Ram (Apple) (1971)
The Beatles
I'm Looking Through You
Rubber Soul (Parlophone) (1965)
The Chambers Brothers
Let's Go, Let's Go, Let's Go
Unbonded (Avco) (1973)
Macarthur Park
Lotti Lotti
single (b/w Love Is Coming) (Philips) (1971) (From: Bubblegum MF Volume 10)
Tommy James And The Shondells
Mony Mony
single (b/w One Two Three And I Fell) (Roulette) (1968)
Alex Chilton
I Can Dig It
Free Again: The "1970" Sessions (Omnivore) (2012)
Lemon Twigs
If You Give Enough
Go To School (4AD) (2018)
Music behind DJ:
Buck Owens
Mexican Polka
The Guitar Player (Capitol) (1968)
Johnny Parker's Washboard Band
The Fox's Tail
Barrell House (EP) (Metronome) (1956)
Cliff "Ukelele Ike" Edwards
Fascinating Rhythm
shellac 10″ (b-side to I'll Take Her Back If She Wants To Come Back) (Perfect) (1925)
Sun Ra and His Astro Infinity Arkestra
Otherness Blue
My Brother the Wind, Vol. II (El Saturn) (1971)
Nina Simone
I Like The Sunrise
Nina Simone Sings Ellington (Colpix) (1962)
Wilson Pickett
Groovin'
single (b/w Time To Let The Sun Shine On Me) (Big Tree) (1978) (From: Funky Midnight Mover: The Atlantic Studio Recordings 1962 – 1978)
The Stylistics
Rockin' Roll Baby
single (b/w Pieces) (Avco) (1973)
Richard Himber And His Ritz-Carlton Hotel Orchestra
Just One Of Those Things
shellac 10″ (b-side to I'm Painting The Town Red (To Hide A Heart That's Blue)) (Victor) (1935) (From: Kenny's & Nita's Verzameling)
Music behind DJ:
Buck Owens
Tokyo Polka
The Guitar Player (Capitol) (1968)
Julie Driscoll
Those That We Love
1969 (Polydor) (1971)
Billy Eckstine and His Orchestra
In a Sentimental Mood
shellac 10″ (b-side to My Silent Love) (National) (1946) (From: The Ultimate Jazz Archive)
Chet Baker Quartet Featuring Russ Freeman
Moon Love
Chet Baker Quartet Featuring Russ Freeman (Pacific Jazz) (1953) (From: The Ultimate Jazz Archive)
Hadda Brooks
Hip Shakin' Boogie
Sings And Swings (Crown) (1963) (From: Swingin' The Boogie)
Sol Hoopii's Novelty Trio
Uheuhene
shellac 10″ (b/w Pua o' kealoha) (Columbia) (1930) (From: With My Little Ukulele in My Hand)
Slim Gaillard Flat Foot Floogie Boys
Lookin' For A Place To Park
shellac 10″ (b-side to Hit That Mess) (Okeh) (1940) (From: The Groove Juice Special)
Michel Delpech
Wight Is Wight
single (b/w Wight Is Wight (Instrumental)) (Barclay) (1969) (From: 100 Franse Klassiekers Volume 2)
Bee Gees
Suddenly
Odessa (Polydor) (1969)
Music behind DJ:
Buck Owens
Buck's Polka
The Guitar Player (Capitol) (1968)
Hank Thompson & His Brazos Valley Boys
Twice As Much
single (b/w Reaching For The Moon) (Capitol) (1963)
Buck Owens
I Don't Care (Just As Long As You Love Me)
single (b/w Don't Let Her Know) (Capitol) (1964) (From: The Very Best Of Buck Owens – Vol. 1)
Loretta Lynn
Before I'm Over You
single (b/w Where Were You) (Decca) (1963) (From: Honky Tonk Girl: The Loretta Lynn Collection)
George Jones & Melba Montgomery
Please Be My Love
single (b/w Will There Ever Be Another) (United Artists) (1964)
KItty Wells
I've Thought of Leaving Too
single (b/w Password) (Decca) (1964) (From: Country Music Time)
Sheb Wooley
Blue Guitar
single (b/w Natchez Landing) (MGM) (1964) (From: Country & Western Hit Parade 1954)
Jean Shepard
Second Fiddle (To An Old Guitar)
single (b/w Two Little Boys) (Capitol) (1964)
Billy Walker
Cross The Brazos At Waco
single (b/w Down To My Last Cigarette) (Columbia) (1964) (From: Country & Western Hit Parade 1964)
Marty Robbins
The Cowboy In The Continental Suit
single (b/w Man Walks Among Us) (Columbia) (1964)
Music behind DJ:
Buck Owens
Country Polka
The Guitar Player (Capitol) (1968)
Nick Lowe
American Squirm
Labour of Lust (Radar) (1979)
Reverend Horton Heat
Let Me Teach You How To Eat
Rev (Victory) (2014)
Georgia Jumpers
Guitar Rhythm
shellac 10″ (b-side to California Blues) (Columbia) (1931) (From: With My Little Ukulele in My Hand)
Senator Jones
Call The Sheriff
single (b-side to Let Your Self Go) (Whurley Burley) (1967) (From: VA – Sixty Smokin' Soul Senders)
Tyrone Davis
After All This Time
single (b/w Come And Get This Ring) (Dakar) (1972) (From: Dakar A's & B's – The Hit Singles)
The Donkeys
Don't Go
single (b/w Living Legends) (Rhesus) (1980)
The Guess Who
No Time
single (b/w Proper Stranger) (RCA Victor) (1970) (From: Track Record: The Guess Who Collection)
If
Follow That With Your Performing Seals
Not Just Another Bunch Of Pretty Faces (Gull) (1974)
Music behind DJ:
Fleetwood Mac
Albatross
single (b/w Jigsaw Puzzle Blues) (Blue Horizon) (1968)
Your DJ bids you farewell…