Podcast: Play in new window | Download (Duration: 2:58:45 — 245.5MB)
If you're looking for previous episodes, click here.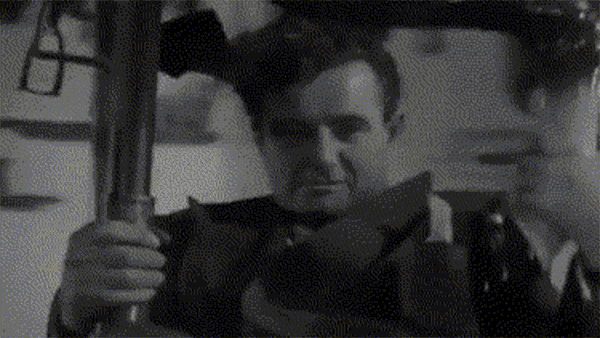 Hinky Dinky Time on WFMU's Give the Drummer Radio, episode 259: Friday, July 27th, 2018 at noon, Eastern Time.
Show #259: Let's try this again, shall we?
Click here for everything you need to know about accessing the audio.
Access the accuplaylist and comments for this episode at
http://wfmu.org/playlists/hd/20180727
The archived audio and podcast is available now.
Artist
Title
Album (label) (year) (source)
Your DJ welcomes you:
Uncle Michael
Hinky Dinky Time Open
The Pretty Things
We'll Play House
Get The Picture? (Fontana) (1965)
Parliament
Let's Play House
Trombipulation (Casablanca) (1980)
Arthur Gunter
Baby Let's Play House
single (b/w Blues After Hours) (Excello) (1954) (From: Night Train to Nashville)
Eddy Arnold
I Wanna Play House With You
single (b/w Something Old, Something New) (RCA Victor) (1951) (From: Country & Western Hit Parade 1951)
Tammy Wynette
I Don't Wanna Play House
single (b/w Soakin' Wet) (Epic) (1967) (From: Dim Lights, Thick Smoke And Hillbilly Music – Country And Western Hit Parade)
Chuck Brooks
Love's Gonna Tear Your Playhouse Down (Part 1)
single (b/w Love's Gonna Tear Your Playhouse Down Part II) (Volt) (1970) (From: The Complete Stax-Volt Soul Singles 1968-1971, Vol 2)
Gene Kennedy
Don't Tear My Playhouse Down
single (b/w I Wish I Knew) (Old Town) (1962)
Ann Peebles
I`m Gonna Tear Your Playhouse Down
single (b/w One Way Street) (Hi) (1972) (From: The HI Records Singles A's and B's)
Music behind DJ:
Alan Hawkshaw
Merry Go Round
The Road Forward (KPM) (1977) (From: Barbara Broadcast-OST (Fraykers))
Marvin Pontiac
Now I'm Happy
The Legendary Marvin Pontiac Greatest Hits (Strange & Beautiful Music) (1999)
Elias Karathimos
Mirologi-Epirotiko Makedoniko (An Epirotic-Macedonian Lament)
unk. (unk.) (unk.) (From: Why the Mountains Are Black: Primeval Greek Village Music 1907-1960)
Os Mutantes
Trem Fantasma
Os Mutantes (Polydor) (1968)
Björn And Benny, Anna And Frieda
Ring, Ring (Llama Llama)
single (b/w Rock'n Roll Band (Banda Rocanrolera)) (RCA Victor) (1973) (From: The Complete Studio Recordings)
Michael Carpenter
You're The One
Baby (Not Lame) (1999)
Rockpile
Heart
Seconds of Pleasure (F-Beat) (1980)
Nick Lowe
Heart
Nick the Knife (F-Beat) (1982) (From: Basher: The Best of Nick Lowe)
Kenny Chandler
Heart
single (b/w Wait For Me) (Laurie) (1963) (From: Teenage Crush, Vol. 3)
Music behind DJ:
Alan Tew
The Big One
Drama Suite I (Themes International Music) (1976) (From: Barbara Broadcast-OST (Fraykers))
Eagles
I Can't Tell You Why
single (b/w The Greeks Don't Want No Freaks) (Asylum) (1979)
Os Mutantes
Baby
Os Mutantes (Polydor) (1968)
Grateful Dead
China Cat Sunflower>I Know You Rider
1972.05.03 – Olympia Theatre – Paris, France (n/a) (1972)
Django Reinhardt et le Quintette du Hot Club de France
C Jam Blues
October 25 1949 (Radio Geneve) (1949) (From: Andr Ekyan – cl, sax; Francois Vernette – pf; Django Reinhardt – g; Jean Bouchery – bs; Gaston Léonard – dr;)
Wingy Manone's Dixieland Band
Besame Mucho
shellac 10″ (b/w Paper Doll) (Capitol) (1946) (From: Classic Capitol Jazz Sessions)
Music behind DJ:
Brian Bennett
Reflections on a Misty Morning
Love's Themes (KPM) (1976) (From: Barbara Broadcast-OST (Fraykers))
Stevie Wonder
Visions
Innervisions (Tamla) (1973)
Rosanne Cash
Miss The Mississippi And You
The List (Manhattan) (2009)
Faron Young
Missing You Was All I Did Today
Here's Faron Young (Mercury) (1968)
LaBert Ellis
Cissy Strut
prev. unr. (n/a) (1971) (From: F16#52 – Message From the Meters)
The Delicates
Black And White Thunderbird
single (b/w Ronnie Is My Lover) (Unart) (1959) (From: Pan-American Recordings: Vol. 29 Pony Tail Girl)
Tommy & Cleve
Boo-Ga-Loo Baby
single (b/w I Don't Want To Share Your Love) (Checker) (1966) (From: Chess Northern Soul – 20 Tracks Hand-picked By Mojo)
The Flying Burrito Brothers
Older Guys
Burrito Deluxe (A&M) (1970)
Music behind DJ:
Brian Bennett
Big Haul
Hot Wax (KPM) (1976) (From: Barbara Broadcast-OST (Fraykers))
Peter Frampton
The Lodger
Wind Of Change (A&M) (1972)
Fairport Convention
Tam Lin
Liege & Lief (Island) (1969) (From: A Boxful of Treasures)
Mary Hopkin
Heritage
single (b-side to Think About Your Children) (Apple) (1970)
Astrud Gilberto
Who Can I Turn To? (When Nobody Needs Me)
single (b-side to Funny World) (Verve) (1964)
Jesse Gee
Don't Mess With My Money
single (b/w Baby, I Need You) (Barry!) (1967) (From: HS12 – Texas Soul '67)
Sam & Kitty
Your Money – My Love
single (b-side to Don't Hit On Me) (4 Brothers) (1965) (From: Northern Soul Fever Volume 2)
Tikis
Show You Love
single (b/w Careful What You Say) (Fujimo) (1966) (From: Indiana, Vol 1)
Music behind DJ:
Steve Gray
Glittering Mud
Chartbusters (KPM) (1976) (From: Barbara Broadcast-OST (Fraykers))
Benny Goodman Trio
Someday, Sweetheart
shellac 10″ (b/w Who) (His Master's Voice) (1936) (From: The Complete Small Combinations, Vols. 1-2 (1935-1937))
Frank Sinatra
Sunflower
shellac 10″ (b-side to Once In Love With Amy) (Columbia) (1949) (From: The Columbia Years 1943-1952 The Complete Recordings)
Count Basie And His Orchestra (voc. Jimmy Rushing)
Going To Chicago Blues
shellac 10″ b-side to 9:20 Special) (Okeh) (1941) (From: Martin Scorsese Presents: The Blues)
Solomon Burke
Detroit City
single (b/w It's Been A Change) (Atlantic) (1967) (From: Solomon Burke – Home in Your Heart)
The Locomotive
Rudi's In Love
single (b/w Never Set Me Free) (Parlophone) (1968) (From: The Best Sixties Party)
Mott The Hoople
Jerkin' Crocus
All The Young Dudes (CBS) (1972)
Shiloh
I'm Gone
Shiloh (Amos) (1970)
Music behind DJ:
Fleetwood Mac
Albatross
single (b/w Jigsaw Puzzle Blues) (Blue Horizon) (1968)
Your DJ bids you farewell…