Podcast: Play in new window | Download (Duration: 2:58:42 — 245.4MB)
If you're looking for previous episodes, click here.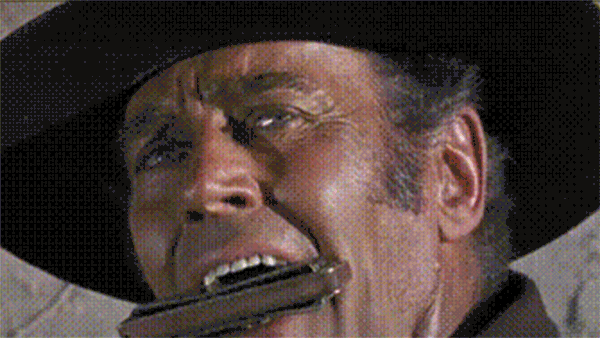 Hinky Dinky Time on WFMU's Give the Drummer Radio, episode 260: Friday, August 3, 2018 at noon, Eastern Time.
Show #260: Don't get me started.
Click here for everything you need to know about accessing the audio.
Access the accuplaylist and comments for this episode at
http://wfmu.org/playlists/hd/20180803
The archived audio and podcast is available now.
Artist
Title
Album (label) (year) (source)
Your DJ welcomes you:
Uncle Michael
Hinky Dinky Time Open
Millie Jackson
I Cry
Exposed: The Multi-Track Sessions Mixed By Steve Levine (Southbound) (2018)
Patti Smith Group
Privilege (Set Me Free)
Easter (Arista) (1978)
The Everly Brothers
Deliver Me
The Everly Brothers Sing (Warner Bros.) (1967)
Willie Mitchell
Bad Eye
single (b/w Sugar T) (Hi) (1966) (From: Soul Serenade: The Best Of Willie Mitchell)
10cc
Shock on the Tube (Don't Want Love)
Bloody Tourists (Mercury) (1978)
Chris Farlowe
Think
single (b/w Don't Just Look At Me) (Immediate) (1966) (From: Immediate – The Singles Collection)
Shangri-Las
Dating Courtesy PSA (Full Version)
n/a (n/a) (unk.) (From: Psychedelic Promos & Radio Spots)
Fred Steiner
Dudley Do-Right
n/a (n/a) (1969) (From: Television's Greatest Hits (70's & 80's))
Music behind DJ:
Mantovani & His Orchestra
The Windmills of Your Mind
The Magic of Mantovani (Reader's Digest) (1967)
Larry Coryell
After Later
At the Village Gate (Vanguard) (1971)
War
The World Is A Ghetto
The World Is A Ghetto (United Artists) (1972) (From: The World Is a Ghetto: 40th Anniversary Edition)
The Morning Dew
No More
single (b/w Look At Me Now) (Fairyland) (1967)
The Searchers
September Gurls
Love's Melodies (Sire) (1980)
The Cowsills
Love American Style
single (b-side to Silver Threads And Golden Needles) (MGM) (1969) (From: Time-Life AM Gold TV Themes of the '60s)
Music behind DJ:
Mantovani & His Orchestra
Lara's Theme
The Magic of Mantovani (Reader's Digest) (1967)
Elvis Costello & The Imposters
Unwanted Number
Look Now (Concord) (2018)
Rose Royce
Oooh Boy
single (b/w What You Waitin' For) (Whitfield) (1977) (From: Studio Cuts (Greatest Hits))
Connie Smith
Ain't Had No Lovin'
single (b/w Five Fingers To Spare) (RCA Victor) (1966)
Nancy Sinatra
California Man
California Girl (Buena Vista) (2002)
Andy Partridge
Humanoid Boogie
Apples & Oranges (EP) (Ape House) (2018)
Casey Kasem
Letter From Elaina (radio edit)
prev. unr. (Warner Bros.) (1964)
The Rubinoos
Wouldn't It Be Nice
The Rubinoos (Berserkely) (1977)
Music behind DJ:
Mantovani & His Orchestra
Till There Was You
The Magic of Mantovani (Reader's Digest) (1967)
The Jam
The Bitterest Pill (I Ever Had to Swallow)
The Bitterest Pill (I Ever Had To Swallow) (EP) (Polydor) (1982) (From: Direction Reaction Creation)
People
The Epic
I Love You (Capitol) (1968)
Mission of Burma
That's When I Reach for My Revolver
Signals, Calls, and Marches (Ace of Hearts) (1981)
The Flaming Sideburns
Spanish Blood
Hallelujah Rock 'N' Rollah (Bad Afro) (2001)
Music behind DJ:
Mantovani & His Orchestra
Greensleeves
The Magic of Mantovani (Reader's Digest) (1967)
NRBQ
Flat Foot Flewzy
Boppin' The Blues (Columbia) (1970) (From: Peek-A-Boo)
Andre Brasseur
The Duck
This Is Andre Brasseur (CBS) (1968)
Idle Race
Girl At The Window
Idle Race (Liberty) (1969)
Jimmy Haber
Satellite Man
New Bondi Hippies (Bad Sun) (2013)
The Shadows
Don't Make My Baby Blue
single (b/w My Grandfather's Clock) (Columbia) (1965) (From: The Very Best of The Shadows)
Speedy West With Jimmy Bryant
West Of Samoa
shellac 10″ (b/w Flippin' The Lid) (Capitol) (1955) (From: Swingin' on the Strings – The Speedy West & Jimmy Bryant Collection)
Paul McCartney
I Don't Know
Egypt Station (Capitol) (2018)
Music behind DJ:
Mantovani & His Orchestra
Exodus – Main Theme
The Magic of Mantovani (Reader's Digest) (1967)
Patty Waters
Moon, Don't Come Up Tonight
Sings (ESP) (1966)
Big Maybelle
96 Tears
single (b/w That's Life) (Rojac) (1966)
Aniceto Molina Y Su Conjunto
Cumbia Candela
single (b/w El Pantalon Manchado) (Sono Radio) (1970) (From: The Original Sound of Cumbia: The History of Colombian Cumbia & Porro As Told By The Phonograph 1948 – 79)
Chucho Ponce Los Daddys de Chinantla
Nena
unk. (unk.) (2012)
The Beatles
Brian Epstein Blues
prev. unr. (n/a) (1968) (From: Artifacts)
The Kinks
Last Of The Steam Powered Trains
The Kinks Are The Village Green Preservation Society (Pye) (1968)
Happy End
さよならアメリカ さよならニッポン (Sayonara America Sayonara Nippon)
Happy End (Bellwood) (1973)
Presidents of the United States of America
We Are Not Going to Make It
Presidents of the United States of America (PopLlama) (1995)
Violent Femmes
Rejoice And Be Happy
Freak Magnet (Beyond) (2000)
Music behind DJ:
Fleetwood Mac
Albatross
single (b/w Jigsaw Puzzle Blues) (Blue Horizon) (1968)
Your DJ bids you farewell…