Podcast: Play in new window | Download (Duration: 3:00:38 — 248.1MB)
If you're looking for previous episodes, click here.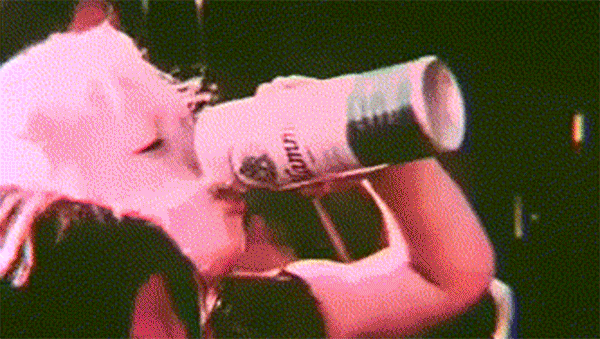 Hinky Dinky Time on WFMU's Give the Drummer Radio, episode 262: Friday, August 24, 2018 at noon, Eastern Time.
Show #262: If it's good to ya, it's good for ya.
Click here for everything you need to know about accessing the audio.
Access the accuplaylist and comments for this episode at
http://wfmu.org/playlists/hd/20180824
The archived audio and podcast is available now.
Artist
Title
Album (label) (year) (source)
Your DJ welcomes you:
Uncle Michael
Hinky Dinky Time Open
Harry Nilsson
Early in the Morning
Nilsson Schmilsson (RCA Victor) (1971) (From: Personal Best: The Harry Nilsson Anthology)
Big Star
Country Morn
(1995 flexi) (Back of a Car Magazine) (unk.) (From: Keep An Eye On The Sky)
The Wizards From Kansas
Codine
The Wizards From Kansas (Mercury) (1970)
Peggy Lee with the Dave Barbour Four
Trav'lin Light
Transcription Disc B-427 (Capitol) (1949) (From: The Peggy Lee Story)
Sara Evans
Bible Song
Real Fine Place (RCA) (2005)
Steely Dan
Pretzel Logic
Pretzel Logic (ABC) (1974)
Music behind DJ:
Al Caiola
Temptation
Warm & Mellow (Unart) (1967)
Johnny Adams
Reconsider Me
single (b/w If I Could See You One More Time) (SSS International) (1969)
Del Reeves
A Woman Don't Like A Good Man
Six of One, Half-A-Dozen of the Other (United Artists) (1967)
Marty Robbins
I've Got No Use for the Women
More Gunfighter Ballads And Trail Songs (Columbia) (1960)
Connie Hall
The Bottle Or Me
single (b-side to After Date Rendezvous) (Mercury) (1959) (From: Twisted Tales From The Vinyl Wastelands vol.10: Pancho Lopez Walks The Line)
Don Covay
Somebody's Been Enjoying My Home
single (b/w Bad Mouthing) (Mercury) (1973)
Tiny Bradshaw
Walkin' the Chalk Line
shellac 10″ (b/w Bradshaw Boogie) (King) (1951) (From: Blowing the Fuse – 28 R&B Classics That Rocked the Jukebox in 1951)
Ukulele Ike (Cliff Edwards)
Anything You Say
shellac 10″ (b/w Just Like A Melody Out Of The Sky) (Columbia) (1928)
Randy Newman
What Have You Done To Me (demo)
prev. unr. (n/a) (1998) (From: Guilty 30 Years Of)
Music behind DJ:
The Three Suns
Terry Theme
On a Magic Carpet (RCA Victor) (1960)
Jerry Garcia/David Grisman/Tony Rice
So What
The Pizza Tapes (Acoustic Disc (2000)) (1993)
Eddie Jefferson
So What
Body And Soul (Prestige) (1968) (From: F16#84 – Moving Between Dimensions)
Miles Davis, John Coltrane
So What (Live from Olympia Theatre, Paris)
prev. unr. (n/a) (2018) (From: The Final Tour: The Bootleg Series, Vol. 6)
Music behind DJ:
The Beau Hunks
Little Dancing Girl
The Beau Hunks Play the Original Little Rascals Music (Koch Screen) (1994)
Aretha Franklin
Can't You Just See Me
single (b-side to Little Miss Raggedy Ann) (Columbia) (1965) (From: Take A Look Aretha Franklin Complete On Columbia – A Bit Of Soul)
Bobbie Gentry And Glen Campbell
Sunday Mornin'
Bobbie Gentry & Glen Campbell (Capitol) (1968)
Peter, Paul & Mary
The Other Side of This Life
The Peter, Paul & Mary Album (Warner Bros.) (1966)
The Supremes
Things Are Changing
(single-sided) Advertising Council special record ((promo only)) (1965) (From: Complete Motown Singles – Vol 5)
ABBA
Estoy Soñando (Version Española) I Have A Dream
single (b/w As Good As New) (Carnaby) (1979) (From: The Complete Studio Recordings)
The Peanut Butter Conspiracy
Ecstasy
The Great Conspiracy (Columbia) (1967) (From: Living Dream : The Best Of The Peanut Butter Conspiracy)
Gerry Monroe
Sally
single (b/w You Always Hurt The One You Love) (Chapter 1) (1970)
Music behind DJ:
David Axelrod
Merlin's Prophecy
Song Of Innocence (Capitol) (1968)
The Penetrators
What They Said They Would
prev. unr. (Ice Cream Man Power Pop And More) (2018) (From: Songs We Learnt At Sundae School)
Sons of the Pioneers
Baby Doll
shellac 10″ (b-side to The Letter Marked Unclaimed) (RCA Victor) (1946) (From: Wagons West)
Gal (Costa)
Flor De Maracujá
Cantar (Philips) (1974)
Os Mutantes
Preciso Urgentemente Encontrar Um Amigo
A Divina Comedia Ou Ando Meio Desligado (Polydor) (1970)
Lambert, Hendricks & Ross with The Ike Isaacs Trio
Home Cookin'
High Flying (Columbia) (1961) (From: The Hottest New Group In Jazz (3CD set))
Mildred Bailey
Wham Re-Bop-Boom-Bam!
shellac 10″ (b/w Little High Chairman) (Columbia) (1940)
Paul Whiteman And His Orchestra
Dear Old Southland
shellac 10″ (b-side to They Call It Dancing) (Victor) (1922)
Duke Ellington
East St. Louis Toodle-O
shellac 10″ (b/w Hop Head) (Columbia) (1927) (From: The Encyclopedia Of Jazz. Classic Jazz. Volume 054)
Music behind DJ:
Bill Frisell
Reflections From The Moon
Guitar In The Space Age! (Okeh) (2014)
Harry Nilsson
Rainmaker
Harry (RCA Victor) (1969)
The Staple Singers
It Rained Children
shellac 10″ (b-side to Won't You Sit Down) (United) (1954) (From: Faith & Grace: A Family Journey – 1953-1976)
Marty Robbins
Knee Deep In The Blues
single (b-side to The Same Two Lips) (Columbia) (1956)
Champion Jack Dupree
Goin' Down Slow
Blues From The Gutter (Atlantic) (1958) (From: ABC of the Blues)
Andy Partridge
My Land is Burning (demo)
prev. unr. (Ape House) (2004) (From: Fuzzy Warbles 5)
Bettye Swann
Then You Can Tell Me Goodbye
The Soul View Now! (Capitol) (1969)
Music behind DJ:
Fleetwood Mac
Albatross
single (b/w Jigsaw Puzzle Blues) (Blue Horizon) (1968)
Your DJ bids you farewell…