Podcast: Play in new window | Download (Duration: 2:59:36 — 246.6MB)
If you're looking for previous episodes, click here.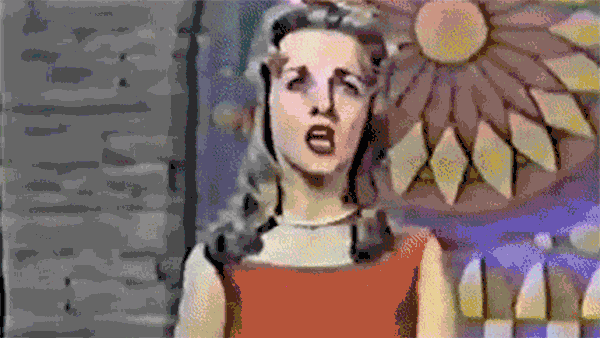 Hinky Dinky Time on WFMU's Give the Drummer Radio, episode 265: Friday, September 14, 2018 at noon, Eastern Time.
Show #265: Ridin' the storm out.
Click here for everything you need to know about accessing the audio.
Access the accuplaylist and comments for this episode at
http://wfmu.org/playlists/hd/20180914
The archived audio and podcast is available now.
Artist
Title
Album (label) (year) (source)
Your DJ welcomes you:
Uncle Michael
Hinky Dinky Time Open
The Osmonds
My Drum
Phase III (MGM) (1971)
Zuider Zee
Better Than All The Others
prev. unr. (Light In The Attic) (1972-74) (From: Zeenith (2018))
Zuider Zee
Quite A While
prev. unr. (Light In The Attic) (1972-74) (From: Zeenith (2018))
Starry Eyed and Laughing
One Foot In The Boat
Thought Talk (CBS) (1975) (From: That Was Now And This Is Then)
The Three Heads
Penetration
single (b/w Baby Don't Leave Me This Way) (Chart) (1967) (From: Wildroot (compiled by Tom Ardolino))
The Sweet
All You'll Ever Get From Me
single (b/w The Juicer) (Parlophone) (1969) (From: Bubblegum MF Volume 10)
Girlschool/Motörhead And Denise Dufort
Bomber-Emergency
single (b-side to Motörhead/Girlschool-Please Don't Touch) (Bronze) (1981)
Music behind DJ:
Can
Outside My Door
Monster Movie (Music Factory) (1969)
Lonnie Holley
How Far is Spaced-Out?
MITH (Jagjaguwar) (2018)
Sun Ra
Space Is The Place
Soundtrack To Space Is The Place (Evidence) (1972)
Prince
Space
Come (Warner Bros.) (1994)
Barrence Whitfield and the Savages
Girl From Outer Space
Ow! Ow! Ow! (Rounder) (1987)
Jonathan Richman
El U.F.O. Man
¡Jonathan, Te Vas A Emocionar! (Rounder) (1994)
Eddy Duchin And His Orchestra
Dust On The Moon
shellac 10″ (b-side to I Never Had A Chance) (Victor) (1934)
Music behind DJ:
The Three Suns
Ruby
On a Magic Carpet (RCA Victor) (1960)
Jackie & Roy
Let's Take A Walk Around The Block
Storyville Presents Jackie And Roy (Storeyville) (1955)
Four Jacks & A Jill
Stone In My Shoe
single (b-side to Grandfather Dugan) (RCA Victor) (1969) (From: Lost Jukebox: Volume 145)
The Ska Kings
Jamaica Ska
single (b/w The Ska Kings With Monty Morris & Chorus-Oil In My Lamp) (Atlantic) (1964) (From: Lost Jukebox Volume 044)
Kembra Pfahler
Barnacle Bill the Sailor
Son Of Rogues Gallery: Pirate Ballads, Sea Songs & Chanteys (Anti-) (2012)
Marcos Valle
Com Mais de 30
Garra (Odeon) (1971)
Bob Dileo
Jessica
single (b/w Sing To Me) (Columbia) (1969)
Boyd Bennett & His Rockets
My Boy – Flat Top
single (b-side to Banjo Rock And Roll) (King) (1955)
The Mills Brothers & Louis Armstrong
The Old Folks At Home (Swanee Ribber)
shellac 10″ (b-side to In The Shade Of The Old Apple Tree) (Brunswick) (1937) (From: Chronological Vol. 4 (1935-1937))
Lavern Baker
Jump Into The Fire
For The Love Of Harry: Everybody Sings Nilsson (Music Masters Rock) (1995)
Music behind DJ:
Harry Nilsson
Jump Into The Fire
Nilsson Schmilsson (RCA) (1972)
Porter Wagoner
A Satisfied Mind
A Satisfied Mind (RCA Camden) (1963) (From: The Chronological Classics 1952-1954 (2009))
The City
I Wasn't Born To Follow
Now That Everything's Been Said (Ode) (1968)
Merle Haggard and the Strangers
Sing Me Back Home
Sing Me Back Home (Capitol) (1968)
The Beatles
I`ve Just Seen a Face
Help! (Parlophone) (1965)
Marty Stuart
Country Boy Rock & Roll
Ghost Train (The Studio B Sessions) (Sugar Hill) (2010)
Don Reno, Red Smiley And The Tennessee Cutups
Country Boy Rock 'N Roll
single (b/w Cumberland Gap) (King) (1956) (From: Classics 1956-1957)
Marty Stuart and His Fabulous Superlatives
Time Don't Wait
Way Out West (Superlatone) (2017)
Woody Guthrie
Pretty Boy Floyd
shellac 10″ (b-side to Buffalo Skinners) (Asch) (1945) (From: The Byrds Heard Them Here First)
Merle Haggard
Life In Prison
I'm a Lonesome Fugitive (Capitol) (1967)
Anita Kerr
Now Lift Me Close
In The Soul (Gaia) (1988) (From: Wildroot (compiled by Tom Ardolino))
Gene Autry With The Pinafores & The Cass County Boys
Blue Canadian Rockies
shellac 10″ (b/w Gene Autry With The Cass County Boys-Onteora (Great Land In The Sky)) (Columbia) (1950) (From: Dim Lights, Thick Smoke and Hillbilly Music: Country & Western Hit Parade, 1950)
The Louvin Brothers
The Christian Life
Satan Is Real (Capitol) (1959)
George Jones
You're Still On My Mind
single (b-side to Cold Cold Heart) (Mercury) (1962) (From: Cup Of Loneliness: The Classic Mercury Years)
William Bell
You Don't Miss Your Water
single (b/w Formula Of Love) (Stax) (1961) (From: The Complete Stax-Volt Singles: 1959-1968)
Norfolk Jubilee Quartette
I'm A Pilgrim
shellac 10″ (b-side to Swing Low Sweet Chariot) (Paramount) (1924) (From: The Rise & Fall Of Paramount Records, Volume 1 (1917-1927))
Tom Petty
Wildflowers
Wildflowers (Warner Bros.) (1994)
Bob Dylan and the Band
You Ain't Going Nowhere
prev. unr. (n/a) (1967) (From: The Genuine Basement Tapes Vol. 3)
Kenny Vaughan
Okolona Tennessee
V (Sugar Hill) (2011)
Music behind DJ:
King Curtis
For What It's Worth
single (b-side to Cook-Out) (Atco) (1967) (From: Funky16Corners Blog)
Adam Harasiewicz
Nocturne No. 13 in C minor, Op. 48 No. 1
Nocturnes (Fontana) (1968)
The Miracles
Ooo Baby Baby (Acapella)
prev. unr. (Tamla) (1965) (From: Motown Acapellas)
David Newman
The Thirteenth Floor
Bigger & Better (Atlantic) (1968) (From: Funky 16 Corners #87 – Wind of Change)
Jaga Jazzist
Doppleganger
The Stix (Ninja Tune) (2003)
Clyde McPhatter
Happiness
single (b/w I Never Knew) (Mercury) (1961) (From: The Treasure Of Clyde)
The Dixie Hummingbirds
Live On Forever
single (b/w Just Trusting) (Peacock) (1957) (From: Vol 1 1952-1958)
Marc Ribot (feat Tom Waits)
Bella Ciao (Goodbye Beautiful)
Songs of Resistance 1948-2018 (Anti-) (2018)
Fleetwood Mac
Albatross
single (b/w Jigsaw Puzzle Blues) (Blue Horizon) (1968)
Your DJ bids you farewell…