Podcast: Play in new window | Download (Duration: 3:01:14 — 248.9MB)
If you're looking for previous episodes, click here.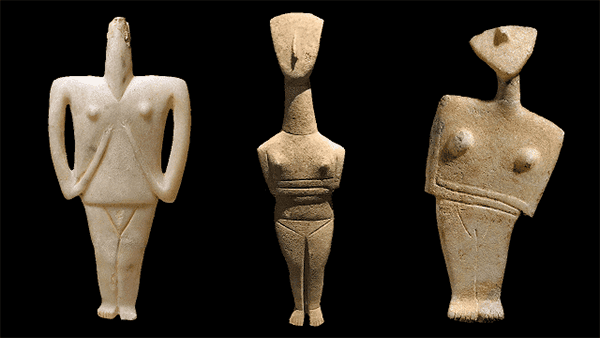 Hinky Dinky Time on WFMU's Give the Drummer Radio, episode 266: Friday, September 21, 2018 at noon, Eastern Time.
Show #266: But I digress….
Click here for everything you need to know about accessing the audio.
Access the accuplaylist and comments for this episode at
http://wfmu.org/playlists/hd/20180921
The archived audio and podcast is available now.
Artist
Title
Album (label) (year) (source)
Your DJ welcomes you:
Uncle Michael
Hinky Dinky Time Open
The Staple Singers
This Year
Soul Folk In Action (Stax) (1968)
Jackie Leven
Working Alone/A Blessing
The Forbidden Songs of the Dying West (Cooking Vinyl) (1995)
Nat 'King' Cole
Nothing in the World
single (b-side to Come Closer To Me (Acercate Mas)) (Capitol) (1958)
Del Reeves
This Must Be the Bottom
single (b/w Laughter Keeps Running Down My Cheeks) (United Artists) (1966) (From: The Best of Del Reeves) 1967]
Dusty Springfield
Breakfast in Bed
Dusty In Memphis (Atlantic) (1969)
Beverly Kenney
A Fine Romance
Sings With Jimmy Jones And "The Basie-Ites" (Roost) (1957)
Ames Brothers
Destination Moon
Destination Moon (RCA Victor) (1958)
Music behind DJ:
Tak Shindo
Skylark
Brass and Bamboo (Capitol) (1959)
Jacks
裏切りの季節 = Gloomy Flower
Vacant World = ジャックスの世界 (Express) (1968) (From: Love, Peace & Poetry: Japanese Psychedelic Music)J]
Bee Gees
Bridges Crossing Rivers
prev. unr. (Atco) (1968) (From: Idea (bonus disc))
Vinegar Joe
Rusty Red Armour
Vinegar Joe (Island) (1972)
Vinegar Joe
Avinu Malkenu
Vinegar Joe (Island) (1972)
Foghat
Drivin' Wheel
single (b/w Night Shift) (Bearsville) (1976) (From: Guitar Rock 1976-1977)
Rod Stewart (The Faces)
(I Know) I'm Losing You
Every Picture Tells A Story (Mercury) (1971) (From: Reason To Believe: The Complete Mercury Studio Recordings)
Music behind DJ:
Pretenders
Nervous But Shy
single (b-side to Brass In Pocket) (Real) (1979) (From: Pretenders (Deluxe Special Edition 2015))
Buddy Holly
Listen To Me
Buddy Holly (Coral) (1958)
Gladys Knight & The Pips
Friendship Train
single (b/w Cloud Nine) (Soul) (1969) (From: Best Soulfood 60's Vol.9)
Stevie Wonder
Uptight (Everything's Alright)
single (b/w Purple Rain Drops) (Tamla ) (1965) (From: The Motown Box)
Range Riders
Who Calls You Sweet Mama Now?
shellac 10″ (b/w How Come You Do Me Like You Do) (Vocalion) (1937) (From: Western Swing & Country Jazz)
Cowboy
Where Can You Go?
Boyer & Talton (Capricorn) (1975) (From: Peaches Vol. 2)
Buffalo Springfield
The Rent Is Always Due (demo)
prev. unr. (n/a) (1967) (From: Buffalo Springfield Box Set)
Roberta Flack
The First Time Ever I Saw Your Face
single (b/w Trade Winds) (Atlantic) (1972) (From: The Very Best of Roberta Flack)
Music behind DJ:
Armando Trovaioli
Bada Caterina (feat. Carmen Villani-Funny Version)
Adulterio all'italiana (Original Motion Picture Soundtrack) (Bluebell(?)) (1966)
The Cats And The Fiddle
Swing The Scales
shellac 10″ (b-side to Hush-A-Bye Love) (Bluebird) (1940) (From: Complete Recordings, Vol. 1 (1939-1940), Killin' Jive)
Freddy Martin And His Orchestra
Piano Concerto In B Flat
shellac 10″ (b-side to Why Don't We Do This More Often?) (Bluebird) (1941) (From: Biky's Best Instrumental Music (Part 12))
Grant Green
The Cantaloupe Woman
His Majesty, King Funk (Verve) (1965)
Compay Quinto
La Rumba del Chinito
single (b-side to Ocanasordi) (Doremi) (1968) (From: Cumbia Beat Vol. 2)
Roberto Moron Y Su Atentado Internacional
Cumbia De La Selva
unk. (unk.) (2008) (From: Clasicas De La Cumbia Sonidera Vol.1)
The Waitiki 7
Flower Humming
New Sounds of Exotica (Pass Out) (2010)
Music behind DJ:
Tak Shindo
Bali Hai
Brass and Bamboo (Capitol) (1959)
Out Of Focus
God Save the Queen, Cried Jesus
Wake Up (Kuckuck) (1971)
Marc Ribot's Ceramic Dog
Agnes
YRU Still Here? (Northern Spy) (2018)
The Mothers Of Invention
The Legend Of The Golden Arches
Uncle Meat (Bizarre) (1969)
Hamburglers
So Now You Know, So Thank You
Happy Meal (No Type) (2002)
The Disco Bros.
Let's Go To The Disco
single (b/w Everybody Dance) (United Artists) (1976) (From: The Disco Bros & The Tartan Horde)
The Flaming Ember
1200 Miles
single (b/w Sunshine) (Hot Wax) (1971) (From: Holland Dozier Holland Complete 45's)
Raylene & The Blue Angels
Shakin' All Over
single (b/w Canadian Sunset) (Cuca) (1966) (From: Destroy That Boy! – More Girls With Guitars)
Carole King
School Bells Are Ringing
single (b/w I Didn't Have Any Summer Romance) (Dimension) (1962) (From: The Gerry Goffin & Carole King Songbook)
Music behind DJ:
Ray Ellis & His Orchestra
La Dolce Vita (The Sweet Life)
La Dolce Vita And Other Great Motion Picture Themes (RCA Victor) (1961) (From: Complete Pop Instrumental Hits Of The Sixties, Vol. 2: 1961)
Skeeter Davis
Give Me Death
single (b-side to Homebreaker) (RCA Victor) (1959)
Dr Jack Van Impe
Marked For Death
Don't Look Now We Are All Someone Else's Food (n/a) (1969)
The Who
Heaven And Hell
single (b-side to Summertime Blues) (Track) (1970) (From: Thirty Years of Maximum R & B)
The Serendipity Singers
Plastic
single (b/w When Peaches Grow On Lilac Trees) (Philips) (1965)
Tyla Gang
Styrofoam
single (b/w Texas Chainsaw Massacre Boogie) (Stiff) (1976) (From: The Big Stiff Box Set)
Fugazi
Styrofoam
Repeater + 3 Songs (Dischord) (1990)
Tom Waits
No One Knows I'm Gone
Alice (Anti-) (2002)
Marc Ribot's Ceramic Dog
YRU Still Here?
YRU Still Here? (Northern Spy) (2018)
Zuider Zee
Thank You
Zuider Zee (Columbia) (1975)
Fleetwood Mac
Albatross
single (b/w Jigsaw Puzzle Blues) (Blue Horizon) (1968)
Your DJ bids you farewell…