Podcast: Play in new window | Download (Duration: 3:03:55 — 252.6MB)
If you're looking for previous episodes, click here.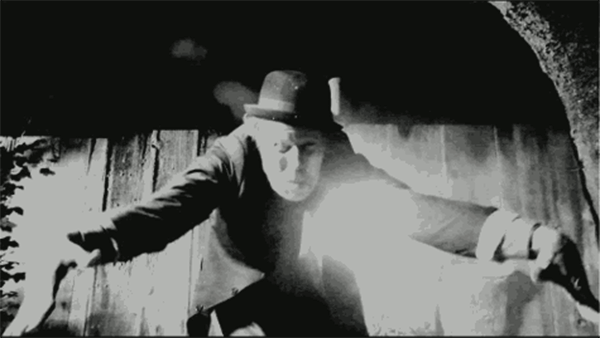 Hinky Dinky Time on WFMU's Give the Drummer Radio, episode 268: Friday, October 5, 2018 at noon, Eastern Time.
Show #268: WFMU October Jubilee Week #1: A special tribute to a songwriter to be named later.
Click here for everything you need to know about accessing the audio.
Access the accuplaylist and comments for this episode at
http://wfmu.org/playlists/hd/20181005
The archived audio and podcast is available now.
Artist
Title
Album (label) (year) (source)
Your DJ welcomes you:
Uncle Michael
Hinky Dinky Time Open
Violent Femmes
Step Right Up
Step Right Up (The Songs Of Tom Waits) (Mammoth) (1995) (Originally released by T.W. on: Small Change)
Bob Seger & The Silver Bullet Band
16 Shells From a 30-6
It's A Mystery (Capitol) (1995) (Originally released by T.W. on: Swordfishtrombones (written with Kathleen Brennan))
Jonathan Richman
The Heart Of A Saturday Night
You Must Ask The Heart (Rounder) (1995) (Originally released by T.W. on: The Heart Of A Saturday Night)
Pete Shelley
Better Off Without a Wife
Step Right Up (The Songs Of Tom Waits) (Manifesto) (1995) (Originally released by T.W. on: Nighthawks At The Diner)
Frank Black And The Catholics
The Black Rider
Black Letter Days (Cooking Vinyl) (2002) (Originally released by T.W. on: The Black Rider (written with Greg Cohen))
Kid Congo Powers (Knoxville Girls)
Virginia Avenue
Solo Cholo (Trans Solo) (2002) (Originally released by T.W. on: Closing Time)
Los Lobos
Jockey Full Of Bourbon
Ride This – The Covers EP (Mammoth) (2004) (Originally released by T.W. on: Rain Dogs (written with Uptown Horns, Kathleen Brennan, James Greenspan)
Music behind DJ:
Tom Waits
Fawn
Alice (Anti-) (2002)
Alison Krauss
Trampled Rose
Raising Sand (Rounder) (2007) (Originally released by T.W. on: Real Gone (written with Kathleen Brennan))
Norah Jones
The Long Way Home
Feels Like Home (Blue Note) (2004) (Originally released by T.W. on: Big Bad Love (Music From The Motion Picture Soundtrack) (written with Kathleen Brennan, Jason Hammel))
Linda Thompson
Day After Tomorrow
Versatile Heart (Rounder) (2007) (Originally released by T.W. on: Real Gone (written with Kathleen Brennan))
Lucinda Williams
Hang Down Your Head
World Without Tears (Lost Highway) (2003) (Originally released by T.W. on: Rain Dogs (written with Kathleen Brennan))
Frente!
Ruby's Arms
What's Come Over Me (Mushroom) (1996) (Originally released by T.W. on: Heart Attack and Vine)
Petra Haden & Bill Frisell
I Don't Want To Grow Up
Petra Haden And Bill Frisell (Sovereign Artists) (2004) (Originally released by T.W. on: Bone Machine (written with Kathleen Brennan))
Music behind DJ:
Tom Waits
Calliope
Blood Money (Anti-) (2002)
Willie Nelson
Picture In A Frame
It Always Will Be (Lost Highway) (2004) (Originally released by T.W. on: Mule Variations (written with Kathleen Brennan))
John Hammond
Clap Hands
Wicked Grin (Pointblank) (2001) (Originally released by T.W. on: Rain Dogs)
Dave Alvin
Blind Love
West Of The West (Yep Roc) (2006) (Originally released by T.W. on: Rain Dogs)
Steve Earle
Way Down In The Hole
Washington Square Serenade (New West) (2007) (Originally released by T.W. on: Frank's Wild Years)
Kinky Friedman
A Christmas Card from a Hooker in Minneapolis
The Loneliest Man I Ever Met (Avenue A Records, Thirty Tigers) (2015) (Originally released by T.W. on: Blue Valentine)
T Bone Burnett
Time
T Bone Burnett (Dot) (1986) (Originally released by T.W. on: Rain Dogs)
Screamin' Jay Hawkins
Ice Cream Man
Black Music For White People (Bizarre/Planet) (1991) (Originally released by T.W. on: Closing Time)
Music behind DJ:
Tom Waits
Just Another Sucker on the Vine
Swordfishtrombones (Island) (1983)
Jennifer Warnes
Invitation To The Blues
The Well (Cisco Music) (2001) (Originally released by T.W. on: Small Change)
Shawn Colvin
Hold On
Uncovered (Fantasy) (2015) (Originally released by T.W. on: Mule Variations (written with Kathleen Brennan))
10,000 Maniacs
I Hope That I Don't Fall In Love With You
These Are Days CD Single (Elektra) (1992) (Originally released by T.W. on: Closing Time)
Holly Cole
Jersey Girl
Temptation (Alert) (1995) (Originally released by T.W. on: Heart Attack and Vine)
Anne Sofie Von Otter Meets Elvis Costello
Broken Bicycles (w/ Paul McCartney's "Junk")
For The Stars (Deutsche Grammophon) (2001) (Originally released by T.W. on: One From The Heart-OST)
Niamh Parsons And The Loose Connections
Briar and the Rose
Loosen Up (Green Linnet) (1997) (Originally released by T.W. on: The Black Rider)
Music behind DJ:
Tom Waits
Dave the Butcher
Swordfishtrombones (Anti-) (1983)
Nanci Griffith
Grapefruit Moon
Ruby's Torch (Rounder) (2006) (Originally released by T.W. on: Closing Time)
Southside Johnny with LaBamba's Big Band
Please Call Me, Baby
Grapefruit Moon: The Songs Of Tom Waits (Leroy) (2008) (Originally released by T.W. on: The Heart Of Saturday Night)
Diana Krall
Temptation
The Girl In The Other Room (Verve) (2004) (Originally released by T.W. on: Frank's Wild Years)
Tim Buckley
Martha
Sefronia (Discreet) (1973) (Originally released by T.W. on: Closing Time)
Manhattan Transfer
Foreign Affair
Extensions (Atlantic) (1979) (Originally released by T.W. on: Foreign Affaairs)
Tom Jones
Bad As Me
Spirit in the Room (Island) (2012) (Originally released by T.W. on: Bad As Me (written with Kathleen Brennan))
Music behind DJ:
Tom Waits
Closing Time
Closing Time (Asylum) (1973)
The Blind Boys of Alabama
Jesus Gonna Be Here
Spirit Of The Century (Real World) (2001) (Originally released by T.W. on: Bone Machine)
Joan Baez
Whistle Down the Wind
Whistle Down The Wind (Razor & Tie) (2018) (Originally released by T.W. on: Bone Machine)
Bette Midler
Shiver Me Timbers
Songs For The New Depression (Atlantic) (1976) (Originally released by T.W. on: The Heart Of Saturday Night)
Bettye Lavette
Yesterday Is Here
Thankful N' Thoughtful (Anti-) (2012) (Originally released by T.W. on: Frank's Wild Years Brennan)
Elvis Costello
Innocent When You Dream
Kojak Variety (Warner Bros.) (1995) (Originally released by T.W. on: Frank's Wild Years)
Ian Matthews
Ol' 55
Some Days You Eat The Bear And Some Days The Bear Eats You (Elektra) (1974) (Originally released by T.W. on: Closing Time)
Ramones
I Don't Wanna Grow Up
¡Adios Amigos! (Radioactive) (1995) (Originally released by T.W. on: Bone Machine)
Music behind DJ:
Fleetwood Mac
Albatross
single (b/w Jigsaw Puzzle Blues) (Blue Horizon) (1968)
Your DJ bids you farewell…