Podcast: Play in new window | Download (Duration: 3:06:48 — 256.5MB)
If you're looking for previous episodes, click here.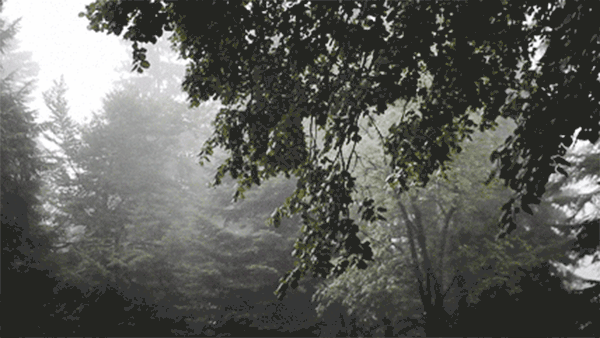 Hinky Dinky Time on WFMU's Give the Drummer Radio, episode 269: Friday, October 12, 2018 at noon, Eastern Time.
Show #269: WFMU October Jubilee Week #2: We get lost in the weeds…well, not the *weeds*, exactly.
Click here for everything you need to know about accessing the audio.
Access the accuplaylist and comments for this episode at
http://wfmu.org/playlists/hd/20181012
The archived audio and podcast is available now.
Artist
Title
Album (label) (year) (source)
Your DJ welcomes you:
Uncle Michael
Hinky Dinky Time Open
Lead Belly
(Black Gal) Where Did You Sleep Last Night?
shellac 10″ (b/w In New Orleans) (Musicraft) (1944)
Bob Nichols (Clayton McMichen uncredited)
Grave In The Pines
shellac 10″ (b-side to The Killing Of Tom Slaughter) (Columbia) (unk.)
Pete Seeger
Black Girl
American Favorite Ballads, Volume 2 (Folkways) (1958)
The Four Pennies
Black Girl
single (b/w You Went Away) (Philips) (1964)
The New Christy Minstrels
In The Pines
The Quiet Sides Of The New Christy Minstrels (Columbia) (1965)
The Pleazers
Poor Girl
single (b-side to Last Night) (Zodiac) (1965)
Odetta
In The Pines
Looking For A Home (M.C.) (2001)
Doc Watson
In The Pines (Live)
The Bottom Line Archive Series (The Bottom Line Record Company) (2002)
Music behind DJ:
David Essig
Down In The Pines
In The Tradition (Phonodisc) (1981)
Gasolin'
Min Tøs
Gasolin' 2 (CBS) (1972)
Lasten Hautausmaa
Tyttöni
Lasten Hautausmaa (Svart) (2015)
Connie Francis
True Love, True Love
Sings Folk Song Favorites (MGM) (1961)
John Philips
Black Girl
John Phillips (John The Wolfking Of L.A.) (2006 bonus track) (ABC/Dunhill) (1970)
Pernell Roberts
In The Pines
Come All Ye Fair And Tender Ladies (RCA Victor) (1963)
Shane Speal's Head
In The Pines
Lunatic Howl (Hand/Eye) (2005)
Youth Gone Mad Featuring Dee Dee Ramone
In The Pines
Youth Gone Mad Featuring Dee Dee Ramone (Trend Is Dead!) (2002)
Tiny Tim
Little Girl (In The Pines)
single (b-side to April Showers) (Blue Cat) (1966)
Clifford Jordan
Black Girl
These Are My Roots: Clifford Jordan Plays Leadbelly (Atlantic) (1965)
Music behind DJ:
David Essig
Down In The Pines
In The Tradition (Phonodisc) (1981)
Tennessee Ernie Ford
In The Pines
This Lusty Land! (Capitol) (1955)
Leon Russell With The Newgrass Revival
In The Pines
Hank Wilson Vol 4: Rhythm & Bluegrass (Leon Russell) (2001)
Charlie Feathers
In The Pines
New Jungle Fever (New Rose) (1987)
Long John Baldry
Black Girl
It Ain't Easy (Warner Bros.) (1971)
Josh White
Black Girl
The Story Of John Henry…A Musical Narrative (Elektra) (1955)
Mark Lanegan
Where Did You Sleep Last Night
The Winding Sheet (Sub Pop) (1990)
The Seldom Scene
In The Pines
Scene 20: 20th Anniversary Concert (Sugar Hill) (1991)
Jerry Reed
In The Pines
Jerry Reed Explores Guitar Country (RCA Victor) (1969)
Music behind DJ:
Fiddling Buck Ryan With Don Reno & Red Smiley
Fiddling Buck Ryan With Don Reno & Red Smiley
In The Pines (Rural Rhythm) (1971)
The Louvin Brothers
In The Pines
Tragic Songs Of Life (Capitol) (1956)
Dolly Parton
In The Pines
Heartsongs: Live From Home (Blue Eye/Columbia) (1994)
Dave Van Ronk
In The Pines
Sings Ballads, Blues, And A Spiritual (Folkways) (1959)
Norma Tanega
Hey Girl
Walkin' My Cat Named Dog (New Voice) (1966)
Gene Vincent
In The Pines
I'm Back And I'm Proud (Dandelion) (1969)
Liz Getz
My Girl
Liz Getz Sings (Folkways) (1965)
Jimmy Martin & Ralph Stanley
In The Pines
First Time Together (Gusto) (1980)
The Sir Douglas Quintet
In The Pines
unk. (Complete Singles, 1964-1966) (unk.) (1965)
Music behind DJ:
Duane Eddy
In The Pines
Songs Of Our Heritage (London) (1960)
The Tenneva Ramblers
The Longest Train I Ever Saw
shellac 10″ (b/w Sweet Heaven When I Die) (Victor) (1927)
J.E. Mainer's Mountaineers
The Longest Train
shellac 10″ (b/w Wade Mainer & Zeke Morris-My Mother Is Waiting) (Montgomery Ward) (1936)
The Dinning Sisters
In the Pines
prev. unr. (n/a) (1942)
Bill Monroe And His Blue Grass Boys
In The Pines
single (b/w Footprints In The Snow) (Decca) (1952)
The Kossoy Sisters With Additional Banjo And Guitar Accompaniments By Erik Darling
In The Pines
Bowling Green And Other Folk Songs From The Southern Mountains (Tradition) (1956)
Cisco Houston
My Gal
I Ain't Got No Home (Vanguard) (1962)
Warner Mack
In The Pines
The Golden Country Hits – Vol. 2 (Kapp) (1962)
Merle Travis & Mac Wiseman
In The Pines
The Clayton McMichen Story (CMH) (1981)
The Wandering
In The Pines
Go On Now, You Can't Stay Here (Songs Of The South) (2012)
Music behind DJ:
Clarence & Roland White
In The Pines
33 Acoustic Guitar Instrumentals (2003) (prev. unr.) (unk.)
Loretta Lynn
In The Pines
Full Circle (Legacy) (2016)
Brad Paisley & Carl Jackson
In The Pines
Orthophonic Joy: The 1927 Bristol Sessions Revisited (Legacy) (2015)
The Forbidden Dimension
In The Pines
Sin Gallery (Cargo) (1993)
Blood On The Saddle
In The Pines
Poison Love (Chameleon) (1986)
Marianne Faithful
Black Girl
Come My Way (Decca) (1965)
Fantastic Negrito
In The Pines
The Last Days Of Oakland (Blackball Universe) (2016)
Music behind DJ:
Fleetwood Mac
Albatross
single (b/w Jigsaw Puzzle Blues) (Blue Horizon) (1968)
Your DJ bids you farewell…