Podcast: Play in new window | Download (Duration: 3:00:11 — 247.4MB)
If you're looking for previous episodes, click here.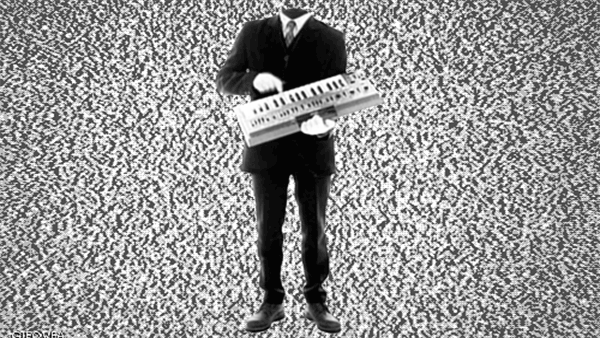 Hinky Dinky Time on WFMU's Give the Drummer Radio, episode 273: Friday, Noveber 9, 2018 at noon, Eastern Time.
Show #273: Man the barricades.
Click here for everything you need to know about accessing the audio.
Access the accuplaylist and comments for this episode at
http://wfmu.org/playlists/hd/20181109
The archived audio and podcast is available now.
Artist
Title
Album (label) (year) (source)
Your DJ welcomes you:
Uncle Michael
Hinky Dinky Time Open
Steely Dan
Change of the Guard
Can't Buy A Thrill (ABC) (1972) (From: Citizen Steely Dan)
James Talley
Are They Gonna Make Us Outlaws
single (b/w Forty Hours) (Capitol) (1975) (From: Touchstones)
Bob Marley & The Wailers
So Much Trouble In The World
So Much Trouble In The World (Island) (1979)
Sister Rosetta Tharpe
Don't Take Everybody to Be Your Friend
shellac 10″ (b/w When I Move To The Sky) (Decca) (1947) (From: The Original Soul Sister – Singing In My Soul)
Kevin Ayers And The Whole World
Lunatics Lament
Shooting At The Moon (Harvest) (1970)
Mark Tucker
The Importance of Making Molehills Out of Specks
In The Sack (Tetrapod Spools) (1983)
Bob Mould
Egøverride
Egøverride (EP) (Rykodisc) (1996)
Music behind DJ:
David Bowie
Art Decade
Stage (Live, 2017 Remastered Version) (RCA Victor) (1978) (From: A New Career In A New Town (1977 – 1982))
Maxi Arland
Still. Still, Still
Weihnachten mit Maxi Arland (CD-Lexikon) (2009)
Volcano the Bear
Quick
Vol One (cassette) (Volucan) (1996) (From: Commencing (Comp))
Lol Coxhill
Two Little Pigeons
Ear Of Beholder (Dandelion) (1971)
Blossom Dearie
Johnny One Note
Blossom Dearie (Verve) (1957)
Alien Sex Fiend
Attack!!! (12″ Version)
Dead And Buried 12″ (Anagram) (1984) (From: Fiendology: A 35 Year Trip Through Fiendish History 1982-2017 A.D. and Beyond)
X-Ray Spex
Germ Free Adolescence
single (b/w Age) (EMI International) (1978)
Music behind DJ:
James Last
Norwegian Wood
James Last Spielt Die Grössten Songs Von John Lennon, Paul McCartney, Ringo Starr, George Harrison Bekannt Als The Beatles (Polydor) (1983)
Georgie Fame
Seventh Son
single (b/w Fully Booked) (CBS) (1969)
The Dixie Cups
Iko Iko
single (b/w Gee Baby Gee) (Red Bird) (1964) (From: Chapel of Love – The Very Best of)
Derrick Harriott
A Little Bit Of Soap
Checkin' Out The Hits (Crystal D) (1985) (From: RossyBoy's Continued Coverage)
Julius LaRosa
Lipstick And Candy And Rubbersole Shoes
single (b-side to Winter In New England) (RCA Victor) (1956)
Nicky Bulldog
Chewin'Gum Rock
Dog Power Song (Grog) (1976) (From: Crazee Kids Sounds: Rare Junkshop Glam)
Bee Gees
Every Second, Every Minute
2 Years On (Atco) (1970)
Crabby Appleton
Hunger For Love
Crabby Appleton (Elektra) (1970)
Music behind DJ:
Wings
Crossroads Theme
Venus and Mars (Capitol) (1975)
Cleveland Crochet
Sugar Bee
single (b/w Drunkard's Dream) (Goldband) (1960) (From: Alligator Stomp Vol.1 – Cajun & Zydeco Classics)
Rufus Thomas
Turn Your Damper Down
single (b-side to Do The Funky Chicken) (Stax) (1969)
Blues Rockers
Calling All Cows
single (b/w Johnny Mae) (Excello) (1955) (From: Rhythm & Blues Collection)
The Rolling Stones
Honky Tonk Women (alternate mix)
prev. unr. (n/a) (1969) (From: Unsurpassed Masters Vol.3 1968-1969)
Paul McCartney & Wings
Helen Wheels
single (b/w Country Dreamer) (Apple) (1973) (From: Wingspan)
Deep Purple
Fireball
Fireball (Harvest) (1971)
Hank Thompson
Waiting in the Lobby of Your Heart
shellac 10″ (b/w Don't Make Me Cry Again) (Capitol) (1952) (From: The Quintessential Hank Thompson 1948-1979)
Glenn Miller And His Orchestra (Vocals – Jack Lathrop)
Beat Me Daddy, Eight To The Bar
shellac 10″ (b/w Falling Leaves) (Bluebird) (1940) (From: The Essential Glenn Miller)
George Olsen And His Music
The Girl Friend
shellac 10″ (b/w Sid Sydney's Orchestra-Could I, I Certainly Could) (Victor) (1926) (From: The Charleston Era)
Music behind DJ:
Arthur Lyman Group
Yellow Bird
single (b/w Havah Nagilah) (HiFi) (1961) (From: Billboard USA – Top 100 Hits Of 1961)
Vance Or Towers
Do Whatever You Want
Vance Or Towers (A&M) (1975)
Song
Banana High Noon
Song Album (MGM) (1970)
Stackridge
Benjamin's Giant Onion
Extravaganza (Sire) (1975)
Sharks
Snakes And Swallowtails
First Water (Island) (1973)
Stray
Around The World In Eighty Days
Stray (Transatlantic) (1970)
Hoodoo Gurus
Tojo
single (b/w (Let's All) Turn On) Big Time (Phonograph Recording Co.) (1983)
Music behind DJ:
The Congo Combo
Sha-Rel-A-Nova
single (b-side to The Calendar Girls-People Will Talk) (4 Corners Of The World) (1965) (From: Lost Jukebox Volume 088)
Harry Nilsson
You Can't Do That (Italian version – Recorded October 5, 1967)
prev. unr (n/a) (1971) (From: The RCA Albums Collection-Aerial Pandemonium Ballet -Bonus Tracks)
The Templeton Twins- With Teddy Turner's Bunsen Burners
Ooh, Ooh, Guru
Trill It Like It Was (Vault) (1970)
Womb
Love
Overdub (Dot) (1969)
Chet Atkins And His Galloping Guitar
Country Gentleman
shellac 10″ (b/w Fig Leaf Rag) (RCA Victor) (1953) (From: Dim Lights, Thick Smoke And Hillbilly Music – Country And Western Hit Parade)
Tom T. Hall
The Last Country Song
Ol T's In Town (RCA Victor) (1979)
Stevie Wonder
He's Misstra Know-It-All
Innervisions (Tamla) (1973)
Fleetwood Mac
Never Going Back Again
Rumours (Warner Bros.) (1977)
Frank Ifield
Goodbye Now
single (b-side to Paradise) (Columbia) (1965) (From: The Complete A-Side And B-Side)
Music behind DJ:
Fleetwood Mac
Albatross
single (b/w Jigsaw Puzzle Blues) (Blue Horizon) (1968)
Your DJ bids you farewell…