Podcast: Play in new window | Download (Duration: 3:01:47 — 249.7MB)
If you're looking for previous episodes, click here.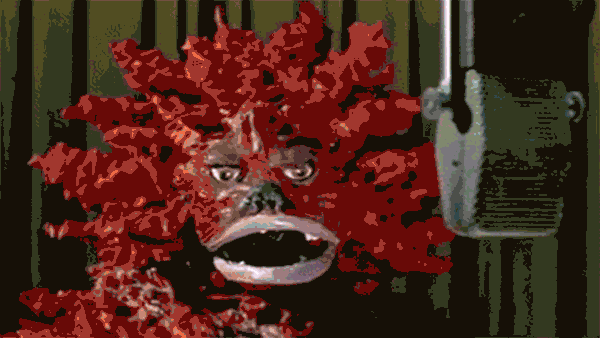 Hinky Dinky Time on WFMU's Give the Drummer Radio, episode 274: Friday, Noveber 16, 2018 at noon, Eastern Time.
Show #274: Have you got a better idea?
Click here for everything you need to know about accessing the audio.
Access the accuplaylist and comments for this episode at
http://wfmu.org/playlists/hd/20181116
The archived audio and podcast is available now.
Artist
Title
Album (label) (year) (source)
Your DJ welcomes you:
Uncle Michael
Hinky Dinky Time Open
Fleetwood Mac
Bare Trees
Bare Trees (Reprise) (1972)
David Nance
Prophet's Profit
Peaced and Slightly Pulverized (Trouble In Mind) (2018)
Chuck Brown (and The Soul Searchers)
Blow Your Whistle
Salt Of The Earth (Sussex) (1974)
The Higsons
Ylang Ylang
single (b-side to Tear The Whole Thing Down) (Two-Tone) (1982)
(From: The Compact Two Tone Story (Chysalis, 1993))
Robyn Hitchcock & The Egyptians
Listening To The Higsons
single (b-side to Heaven) (Midnight Music) (1985)
Roy Clark
Thank God And Greyhound
single (b/w Strangers) (Dot) (1970)
(From: Dim Lights, Thick Smoke And Hillbilly Music – Country And Western Hit Parade)
Music behind DJ:
Duke Ellington
Japanese Dream
shellac 10″ (b-side to Harlemania) (Victor) (1929)
(From: The Duke Ellington Centennial Edition)
Oakland Elementary School Arkestra with Marshall Allen
We Travel the Spaceways
The Saga of Padani (Modern Harmonic) (2018)
LP (Laura Pergolizzi)
Tightrope
Lost On You (Vagrant) (2016)
Black Sabbath
Fairies Wear Boots
Paranoid (Vertigo) (1970)
Motörhead
Bad Woman
Bastards (ZYX) (1993)
The Arbors
The Letter
Most Of All (Date) (1969)
(From: Symphonies For Susan (Rev-Ola, 2007))
Glen Campbell
Times Like These
Adios (UMe) (2017)
Music behind DJ:
Observer All Stars And King Tubbys
Mister D. Brown Skank
Dubbing With The Observer (Attack) (1975)
(From: King Tubby's Special 1973-1976 (Trojan, 1989))
Freedy Johnston
Bus Stop
Live At 33 1/3 (Singing Magnet) (2000)
Pat Boone
Beach Girl
single (b-side to Little Honda) (Dot) (1964)
(From: Vintage Collectors Series Music)
The Bee Gees
The Earnest of Being George (mono)
Horizontal (Polydor) (1968)
(From: The Studio Albums 1967-1968 (Reprise, 2006))
Status Quo
(April) Spring, Summer and Wednesdays
Ma Kelly's Greasy Spoon (Pye) (1970)
Petula Clark
The World Song
single (b/w I Know What Love Is About) (Pye) (1971)
(From: Music – The Pye Anthology Volume 2 (Sequel, 2000))
Tony Bennett
In The Middle Of An Island
single (b-side to I Am) (Columbia) (1957)
(From: Stranger In Paradise: 50 Greatest Hits)
La Trampa
Mi Hermana Lola
unk. (unk.) (unk.)
(From: Cumbias Sonideras)
Hermanos Calatrava
Space Oddity (Curiosidad Del Espacio)
single (b-side to Gigi L'Amoroso) (Belter) (1974)
(From: Spanish Bizarro Vol. 1 (CDr, unk.))
Music behind DJ:
Los Straitjackets
Our Favorite Martian
4 Favorites!!! (Patate) (1999)
XTC
Wrapped In Grey
Nonsuch (Virgin) (1992)
Yo La Tengo
What Chance Have I Got
There's a Riot Going On (Matador) (2018)
LP
Lost On You
Lost On You (Vagrant) (2016)
Spoon
Tear It Down
Hot Thoughts (Matador) (2017)
Eileen Wilson With The Mellowmen
Cold, Cold Heart
shellac 10″ (b/w Tennessee Blues) (Decca) (1951)
Tanya Tucker
I'm In Love And He's In Dallas
prev. unr. (Liberty) (unk.)
(From: Tanya Tucker (4 CD Comp, Liberty, 1994))
Kim Weston
Helpless
single (b/w A Love Like Yours (Don't Come Knocking Everyday)) (Gordy) (1966)
(From: Soul Power)
Music behind DJ:
Volcano the Bear
Spongecake Cathedral
Volquince (Volucan) (2008)
Natalia y La Forquetina
Casa
Casa (Sony BMG) (2005)
Dionne Warwick
The Green Grass Starts to Grow
single (b/w They Don't Give Medals To Yesterday's Heroes) (Scepter) (1970)
(From: The Dionne Warwick Collection: Her All-Time Greatest Hits (Rhino, 1989))
Joy
Hancock Park (La Brea Tar Pits)
single (b-side to Foxy I Love You) (Philips) (1969)
(From: Lost Jukebox: Volume 161)
Vance Or Towers
Education Blues
Vance Or Towers (A&M) (1975)
Artful Dodger
It's a Lie
Rave On (Ariola) (1980)
Valley Lodge
True
Fog Machine (Tee Pee) (2018)
I Dont Know How But They Found Me
Choke
1981 Extended Play (Fearless) (2018)
Music behind DJ:
Ed Starink
Forever Autumn
Synthesizer Greatest Volume 5 – The Final Episode (Arcade) (1990)
Comedian Harmonists
Du paßt so gut zu mir wie Zucker zum Kaffee
shellac 10″ (b/w Auf Wiedersehn, mein Fräulein, auf Wiedersehn, mein Herr) (His Master's Voice) (1936)
(From: Wochenend' und Sonnenschein (4 CD Comp, Documents, 2004))
The Tormentors
Didn't It Rain (Part I)
single (b/w Didn't It Rain (Part II) (Kerwood) (1965)
(From: Lost Jukebox Vol. 143)
Hank Williams With His Drifting Cowboys
Settin' the Woods on Fire
shellac 10″ (b/w You Win Again) (MGM) (1952)
(From: 40 Greatest Hits (Polydor, 1978))
Marvin Rainwater
My Brand Of Blues
single (b-side to My Love Is Real) (MGM) (1957)
(From: M.G.M. Rockabilly collection – Vol.1 (Big Tone, 1993))
Margo Price
Weekender
Midwest Farmer's Daughter (Third Man) (2016)
The Kytes
End Of The Day
single (b-side to Running In The Water) (Island) (1968)
(From: Piccadilly Sunshine Part Twelve: British Pop Psych And Other Flavours 1967 – 1971 (Particles, 2013))
Albert King
The Time Has Come
single (b-side to Need You By My Side) (Bobbin) (1960)
(From: Complete King & Bobbin Recordings (Collectables, 2004))
Music behind DJ:
Fleetwood Mac
Albatross
single (b/w Jigsaw Puzzle Blues) (Blue Horizon) (1968)
Your DJ bids you farewell…