Podcast: Play in new window | Download (Duration: 3:02:13 — 250.2MB)
If you're looking for previous episodes, click here.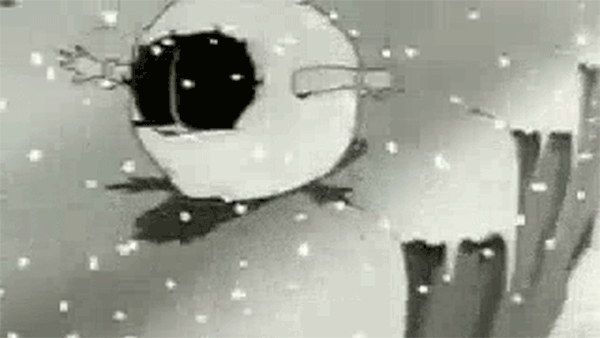 Hinky Dinky Time on WFMU's Give the Drummer Radio, episode 276: Friday, November 30, 2018 at noon, Eastern Time.
Show #276: Your awkward silence is my pregnant pause.
Click here for everything you need to know about accessing the audio.
Access the accuplaylist and comments for this episode at
http://wfmu.org/playlists/hd/20181130
The archived audio and podcast is available now.
Artist
Title
Album (label) (year) (source)
Your DJ welcomes you:
Uncle Michael
Hinky Dinky Time Open
Maddox Brothers & Rose
New Step It Up And Go
shellac 10″ (b-side to (Pay Me) Alimony)) (4 Star) (1951)
(From: That'll Flat… Git It! – Vol.26 ]
Lefty Frizzell
I'm An Old, Old Man (Tryin' To Live While I Can)
shellac 10″ (b/w You're Just Mine (Only In My Dreams)) (Columbia) (1952)
(From: A Proper Introduction to Lefty Frizzell (Proper, 2004))
Wesley Tuttle and His Texas Stars
Silver Spurs (On The Golden Stairs)
21 January 1946 (Capitol Transcriptions) (1946)
The Stanley Brothers
A Lonesome Night
single (b-side to Stone Walls And Steel Bars) (King) (1963)
(From: The Complete Mercury Recordings (Mercury, 2003))
Michael Nesmith and the Second National Band
Wax Minute
Tantamount To Treason Volume One (RCA Victor) (1972)
John Fogerty
Travelin' High
John Fogerty (Fantasy) (1975)
Joe South
Redneck
Introspect (Capitol) (1968)
Music behind DJ:
John Phillips
Jazz
The Man Who Fell To Earth (Original Motion Picture Soundtrack) (UMC, 2016) (n/a) (1976)
Neil Diamond
Soolaimón (African Trilogy II)
single (b/w And The Grass Won't Pay No Mind) (Uni) (1970)
(From: Glory Road: 1968 to 1972 (MCA, 1992))
Canned Heat
Skat
Future Blues (Liberty) (1970)
Eddie Vinson And His Orchestra
Kidney Stew Blues
shellac 10″ (b/w Old Maid Boogie) (Mercury) (1947)
(From: Blues Masters – Vol 01 – Urban Blues (Rhino, 1992))
Harry Belafonte
Hold 'em Joe
shellac 10″ (b/w Scarlet Ribbons) (His Master's Voice) (1957)
(From: All Time Greatest Hits, Vol.1 (BMG, 1988))
Señor Coconut Y Su Conjunto
The Robots (Cha-Cha-Chá)
El Baile Alemán (Emperor Norton) (1999)
Jasper Carrott
Funky Moped
single (b/w Magic Roundabout) (DJM) (1975)
Kevin Ayers
Super Salesman
That's What You Get Babe (Harvest) (1980)
Kid Creole & The Coconuts
Endicott
In Praise Of Older Women & Other Crimes (Sire) (1985)
Music behind DJ:
John Phillips
Desert Shack
The Man Who Fell To Earth (Original Motion Picture Soundtrack) (UMC, 2016) (n/a) (1976)
Artie Shaw And His Orchestra
Carioca
Artie Shaw Plays An Album Of Popular Music (Bluebird) (1939)
Harry Nilsson
It's Only a Paper Moon
A Little Touch of Schmilsson in the Night (bonus track) (RCA Victor) (1973)
(From: The RCA Albums Collection (Sony, 2013))
Los Henry´s
Cumbia del Amor
unk. (unk.) (unk.)
(From: Chicha for The Jet Set https://blog.wfmu.org/freeform/2008/09/chicha-for-the.html)
Andrés Digital
Money (Andrés Digital Remix)
Andrés Digital inna Reggae Cumbia Style (Bandcamp) (2011)
Con Funk Shun
Ain't Nobody, Baby
To The Max (Mercury) (1982)
(From: The Best Vol 2 (Mercury, 1996))
Gong
Sold To The Highest Buddah
Angel's Egg (Radio Gnome Invisible, Pt. 2) (Virgin) (1973)
Music behind DJ:
John Phillips
Space Capsule
The Man Who Fell To Earth (Original Motion Picture Soundtrack) (UMC, 2016) (n/a) (1976)
Mick Jagger
Memo From Turner
Performance: Original Motion Picture Sound Track (Warner Bros.) (1970)
John Phillips
The Man Who Fell To Earth
The Man Who Fell To Earth (Original Motion Picture Soundtrack) (UMC, 2016) (n/a) (1976)
David Bowie
Wild Is The Wind
Station To Station (RCA Victor) (1976)
Faces
Maybe I'm Amazed
single (b/w Oh Lord I'm Browned Off) (Warner Bros.) (1971)
(From: Five Guys Walk Into A Bar… (Rhino, 2004))
The Vipers Skiffle Group
John B. Sails
unk (unk.) (unk.)
Motörhead
Beer Drinkers & Hell Raisers
Beer Drinkers & Hell Raisers (EP) (Big Beat) (1980)
Diamond Joe
Gossip Gossip
single (b-side to It Doesn't Matter Anymore) (Sansu) (1967)
Music behind DJ:
John Phillips
Jazz II
The Man Who Fell To Earth (Original Motion Picture Soundtrack) (UMC, 2016) (n/a) (1976)
Teddi King
Round Midnight
'Round Midnight (Storyville) (1953)
Lee Mallory
Take My Hand
single (b/w The Love Song) (Valiant) (1967)
(From: Lost Jukebox Vol. 92)
Kilburn & the High Roads
The Roadette Song
Handsome (Dawn) (1975)
The Mills Brothers
Sweeter Than Sugar
shellac 10″ (b/w Limehouse Blues) (Decca) (1934)
(From: Chronological Vol.3 (1934-1935))
Terry Callier
You Don't Care
What Color Is Love (Cadet) (1972)
James Brown
Bewildered
Sex Machine (King) (1970)
Music behind DJ:
John Phillips
America
The Man Who Fell To Earth (Original Motion Picture Soundtrack) (UMC, 2016) (n/a) (1976)
Nick Lowe
Love So Fine
Labour of Lust (Radar) (1979)
The Bellfuries
This Love Ain't So Bad
Palmyra (Moe & Sal) (2008)
Status Quo
I Ain't Wasting My Time (bonus track)
In Search of the Fourth Chord (Fourth Chord) (2007)
Arthur Conley
God Bless
single (b/w (Your Love Has Brought Me) A Mighty Long Way) (Atco) (1970)
(From: I'm Living Good 1964 – 1974 (Kent Soul, 2011))
Tower Of Power
So Very Hard To Go
single (b/w Clean Slate) (Warner Bros.) (1973)
George Olsen And His Orchestra
The Last Round-Up
shellac 10″ (b/w This Time It's Love) (Columbia) (1933)
Motörhead
Eat The Rich
Nö Sleep At All (Roadrunner) (1988)
Fleetwood Mac
Albatross
single (b/w Jigsaw Puzzle Blues) (Blue Horizon) (1968)
Your DJ bids you farewell…