Podcast: Play in new window | Download (Duration: 2:58:48 — 245.5MB)
If you're looking for previous episodes, click here.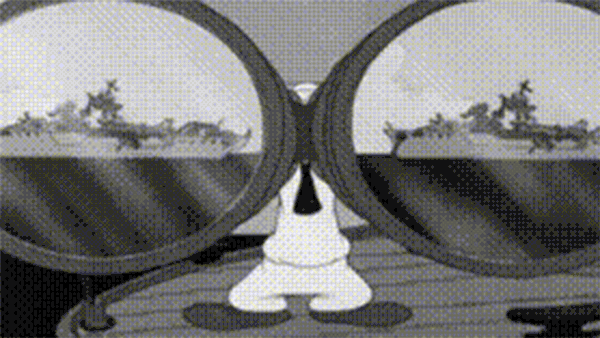 Hinky Dinky Time on WFMU's Give the Drummer Radio, episode 277: Friday, December 7, 2018 at noon, Eastern Time.
Show #277: Living in infamy.
Click here for everything you need to know about accessing the audio.
Access the accuplaylist and comments for this episode at
http://wfmu.org/playlists/hd/20181207
The archived audio and podcast is available now.
Artist
Title
Album (label) (year) (source)
Your DJ welcomes you:
Uncle Michael
Hinky Dinky Time Open
Sammy Kaye & Don Reid
Remember Pearl Harbor
shellac 10″ (b/w Sammy Kaye Vocal Refrain By Allan Foster-Dear Mom) (Victor) (1942)
Carl Hoff & His Orchestra with The Murphy Sisters
The Son Of A Gun Who Picks On Uncle Sam
shellac 10″ (b/w Miss You) (Okeh) (1942)
Doctor Clayton
Pearl Harbor Blues
shellac 10″ (b/w My Own Blues) (Bluebird) (1942)
Selah Jubilee Singers
Wasn't That An Awful Time At Pearl Harbor?
shellac 10″ (b/w The Hand Keeps On Writing) (Decca) (1942)
(From: Complete Recorded Works Vol.2 (1941 – 1944/45))
Lucius 'Lucky' Millinder
We're Gonna Have To Slap The Dirty Little Jap
shellac 10″ (b-side to Fightin' Doug MacArthur) (Decca) (1942)
Don Baker with The Polka Dots
There'll Be A Little Smokio In Tokio
shellac 10″ (b-side to The Blond Sailor) (Continental) (1942)
Frankie Masters & His Orchestra
The Sun Will Soon Be Setting (For The Land Of The Rising Sun)
shellac 10″ (b-side to Goodbye Mama (I'm Off to Yokohama)) (Okeh) (1942)
Dick Robertson & His Orchestra
We Did It Before (And We Can Do It Again)
shellac 10″ (b/w Everyone's A Fighting Son Of That Old Gang Of Mine) (Decca) (1942)
Kate Smith
This Time
shellac 10″ (b/w The Marines' Hymn) (Columbia) (1942)
Music behind DJ:
The Three Suns
Twilight Time
Twilight Memories (RCA Victor) (1960)
SOUL
Burning Spear
single (b-side to Tell It Like It Is) (Musicor) (1971)
Marvin Holmes & The Uptights
The Funky Mule (Part 2)
single (b-side to The Funky Mule, Part 1) (Boola Boola) (1969)
(From: Absolute Funk Vol. 4)
Wganda Kenya
El Caterete
single (b-side to Fiebre De Lepra) (Discos Fuentes) (1975)
(From: The Afrosound of Colombia. Volume 1)
Zoo
La Feuille
Hard Times Good Times (Riviera) (1972)
Michael Orr
Ecstasy, Fantasy and Dreamland
Spread Love (Sunstar) (1975)
The Diddys Featuring Paige Douglas
Intergalactic Love Song
Agony & Extasy (Bam-Buu) (1977)
The New Birth
I Wash My Hands Of The Whole Damn Deal
Comin' From All Ends (RCA Victor) (1974)
Music behind DJ:
Ray Charles & Milt Jackson
Blue Genius
Soul Meeting (Atlantic) (1961)
(From: Pure Genius: The Complete Atlantic Recordings 1952-1959)
The O'Jays
Give the People What They Want
single (b-side to What Am I Waiting For) (Philadelphia International) (1975)
(From: The Ultimate O'Jays)
Bill Withers
Kissing My Love
single (b/w I Don't Know) (Sussex) (1973)
Laura Lee
Women's Love Rights
single (b/w Her Picture Matches Mine) (Hot Wax) (1971)
(From: Holland Dozier Holland Complete 45's)
Jean And The Statesides
Putty In Your Hands
single (b-side to One Fine Day) (Columbia) (1964)
Billy Banks & His Rhythmmakers
Bald Headed Mama
shellac 10″ (b/w Who's Sorry Now?) (Vocalion) (1932)
(From: The Ultimate Jazz Archive)
Harry Belafonte
The Way That I Feel
Belafonte Sings The Blues (RCA Victor) (1958)
Music behind DJ:
Midas Touch
Good Articulation
Industrial (Standard Music Library) (1978)
(From: Blaxploitation Style Funk From The Library)
The Raspberries
Let's Pretend
single (b/w Every Way I Can) (Capitol) (1972)
(From: 1972-1974 – Greatest)
Foxygen
Why Did I Get Married?
Take The Kids Off Broadway (Jagjaguwar) (2012)
Jimmy Haber
Chelsea
New Bondi Hippies (Bad Sun) (2013)
Fountains of Wayne
This Better Be Good
Traffic and Weather (Virgin) (2007)
Benny Goodman Septet
Behave Yourself
prev. unr. (Hollywood, December 11, 1947) (Columbia) (1947)
(From: CC #1418 – Benny Goodman (1947-1948))
The Everly Brothers
Glitter And Gold
In Our Image (Warner Bros. ) (1966)
(From: Chained To A Memory)
The Cake
Fire Fly
single (b/w Rainbow Wood) (Decca) (1967)
(From: Lost Jukebox Vol. 25)
Justin Heathcliff
You Know What I Mean
Justin Heathcliff (Atlantic) (1971)
(From: Love, Peace & Poetry – Asian Psychedelic Music)
Strawbs
And Wherefore
single (b-side to Shine On Silver Sun) (A&M) (1973)
Music behind DJ:
Louis Clark
Unease
Building Tension (Bruton Music) (1981)
Gong
Master Builder
You (Virgin) (1974)
(From: Radio Gnome Invisible Vol. 3 – You)
Hamilton Streetcar
Wasn't It You
single (b-side to Brother Speed) (Dot) (1969)
Tom T. Hall
A Week In A Country Jail
single (b/w Flat-Footin It) (Mercury) (1969)
(From: Dim Lights, Thick Smoke And Hillbilly Music – Country And Western Hit Parade)
Don Reno & Bill Harrell & the Tennesse Cut-Ups
Darlin' Little Joe
unk. (unk.) (1967)
(From: 1967 Vol 1)
Lester Flatt & Earl Scruggs & The Foggy Mountain Boys
Sing a Little Baby to Sleep
unk. (unk.) (unk.)
(From: 1968-1969)
Hank Thompson
Hello Request Line
unk. (unk.) (unk.)
(From: The Pathway Of My Life: 1966-1986)
Music behind DJ:
Steve Gray
Pathfinder
Sounds Of The Times (KPM Music) (1974)
(From: Teenage Twins-OST)
Long John Baldry
It Ain't Easy
It Ain't Easy (Warner Bros.) (1971)
Dave Lambert
Over The Weekend
Sing/Swing Along With Dave Lambert (United Artists) (1960)
Jon Hendricks
The Shoulder
A Good Git-Together (World Pacific) (1959)
Annie Ross
The Gipsy in My Soul
Annie by Candlelight (Pye Nixa) (1956)
Lambert, Hendricks & Ross
Charleston Alley
The Hottest New Group In Jazz (Columbia) (1959)
Hilltoppers
Time Waits for No One
single (b-side to You Try Somebody Else) (Dot) (1954)
Ink Spots
You're Breaking My Heart
shellac 10″ (b-side to Who Do You Know In Heaven (That Made You The Angel You Are?)) (Decca) (1949)
Oxie Waters & the Colorado Hillbillies
We'll Have a Rodeo in Tokyo and a Round Up in Old Berlin
unk. (unk.) (1942)
Music behind DJ:
Fleetwood Mac
Albatross
single (b/w Jigsaw Puzzle Blues) (Blue Horizon) (1968)
Your DJ bids you farewell…