If you're looking for previous episodes, click here.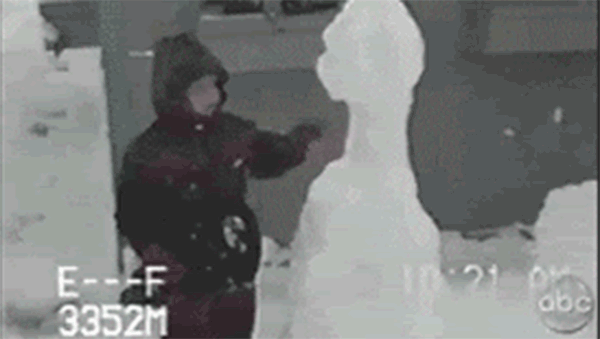 Hinky Dinky Time on WFMU's Give the Drummer Radio, episode 278: Friday, December 14, 2018 at noon, Eastern Time.
Show #278: You've lost the runcible spoon.
Click here for everything you need to know about accessing the audio.
Access the accuplaylist and comments for this episode and archived audio at
http://wfmu.org/playlists/hd/20181214
The archived audio is available now.
Artist
Title
Album (label) (year) (source)
Your DJ welcomes you:
Uncle Michael
Hinky Dinky Time Open
Dennis Wilson
River Song
Pacific Ocean Blue (Caribou) (1977)
The Delmore Brothers
Blues Stay Away From Me
shellac 10″ (b-side to Goin' Back To The Blue Ridge Mountains) (King) (1949)
Canned Heat
So Sad (The World's In A Tangle)
Future Blues (Liberty) (1970)
Francoise Hardy
Who`ll Be The Next In Line
En Anglais (Disques Vogue) (1968)
Jon Hendricks
Voce e Eu
Hendricks Salud! Joao Gilberto (Reprise) (1963)
Nancy Wilson
(You Don't Know) How Glad I Am
single (b/w Never Less Than Yesterday) (Capitol) (1964)
Music behind DJ:
Korla Pandit
It Happened in Monterey
Latin Holiday (Fantasy) (1959)
(From: Odyssey)
Lisa Miller
Little Bird
Within Myself (Canterbury) (1968)
Panacea
Little Bird
single (b-side to Witch Hunt) (Sundi) (1970)
(From: Round Wonders: Volume 33)
Randy Goodrum
Little Bird
Solitary Nights (GRP) (1985)
Uzeda
Little Bird
Out of Colours (First Warning) (1991)
Annie Lennox
Little Bird
single (b/w Love Song For A Vampire) (Arista) (1992)
(From: Diva)
The White Stripes
Little Bird
De Stijl (Sympathy For The Record Industry) (2000)
Imogen Heap
Little Bird
Ellipse (RCA/Megaphonic) (2009)
Music behind DJ:
Neu!
Seeland
Neu! '75 (Brain) (1975)
The Pete Jolly Trio And Friends
Little Bird
Little Bird (Äva) (1963)
(From: The Best of Pete Jolly)
Shawn Elliott
Little Bird
single (b-side to The Joker) (Roulette) (1964)
(From: Lost Jukebox Volume 065)
The Tielman Brothers
Little Bird
Little Bird (Delta) (1968)
(From: The Tielman Brothers – Totally Tielman The Essential Collection)
The Beach Boys
Little Bird
Friends (Capitol) (1968)
Beau Brummels
Little Bird
Bradley's Barn (Warner Bros.) (1968)
(From: Bradley's Barn)
Jerry Jeff Walker
Little Bird
Mr. Bojangles (Atco) (1968)
Dolly Parton
Little Bird
In The Good Old Days (When Times Were Bad) (RCA Victor) (1969)
(From: In the Good Old Days (When Times Were Bad))
Porter Wagoner
Little Bird
What Ain't To Be Just Might Happen (RCA Victor) (1972)
Emmylou Harris
Little Bird
Stumble Into Grace (Nonesuch) (2003)
Eels
Little Bird
End Times (Cooperative Music) (2010)
Gwyneth Moreland
Little Bird
Cider (Blue Rose Music) (2017)
Music behind DJ:
Detlef Rath & his Orchestra
Miss Anna
Detlef Rath And His Orchestra / Walt Peters And His Orchestra (Mozart Edition) (1965)
(From: Test Card Music 6)
Jimmy Martin & The Sunny Mountain Boys
Grand Ole Opry Song
Good 'N Country (Decca) (1960)
(From: Jimmy Martin & The Sunny Mountain Boys CC 1951-1958)
Red Foley
Chattanoogie Shoe Shine Boy
shellac 10″ (b/w Sugarfoot Rag) (Decca) (1950)
(From: Dim Lights, Thick Smoke And Hillbilly Music – Country And Western Hit Parade)
Hank Williams & The Drifting Cowboys
Lovesick Blues
single (b-side to Moanin' The Blues) (MGM) (1950)
(From: Dim Lights, Thick Smoke And Hillbilly Music – Country And Western Hit Parade)
Roy Acuff & His Smoky Mountain Boys
Night Train To Memphis
shellac 10″ (b/w Low and Lonely) (Okeh) (1942)
(From: Roy Acuff & His Smoky Mountain Boys CC 1955-1958)
Lazy Jim Day
The Old Maid And The Burglar Man
Homespun Humor (King) (1960)
(From: Vintage Minor Label Country)
Little Jimmy Dickens
Take An Old Cold Tater (And Wait)
shellac 10″ (b/w Pennies For Papa) (Columbia) (1949)
(From: Dim Lights, Thick Smoke And Hillbilly Music – Country And Western Hit Parade)
Lester Flatt & Earl Scruggs & The Foggy Mountain Boys
Foggy Mountain Special
Flat And Scruggs With The Foggy Mountain Boys (Harmony/Columbia) (1960)
(From: Lester Flatt & Earl Scruggs & The Foggy Mountain Boys CC)
Bill Monroe & His Blue Grass Boys
Blue Moon Of Kentucky
shellac 10″ (b/w Goodbye Old Pal) (Columbia) (1947)
(From: Bill Monroe & His Blue Grass Boys CC 1954-1957)
Ernest Tubb
Two Wrongs Don't Make A Right
shellac 10″ (b-side to You Hit The Nail Right On The Head) (Decca) (1947)
(From: Ernest Tubb CC 1946-1947)
Uncle Dave Macon
I'll Keep My Skillet Good & Greasy
shellac 10″ (b-side to I'll Tickle Nancy) (Bluebird) (1935)
(From: The Early Stars Of The Grand Ole Opry)
Cowboy Copas
Tragic Romance
Sings His All-Time Hits (King) (1958)
(From: Cowboy Copas Sings His All-Time Hits)
Kirk And Sam McGee
Railroad Blues
shellac 10″ (b-side to Brown's Ferry Blues) (Decca) (1934)
Music behind DJ:
Jim and Jesse & The Virginia Boys
Tijuana Taxi
single (b-side to Ballad Of Thunder Road) (Epic) (1964)
(From: Jim and Jesse & The Virginia Boys CC 1966-1968)
Lonzo And Oscar With Their Winston County Pea Pickers
Poppin' Bubble Gum
shellac 10″ (b/w Ole Mother Nature) (RCA Victor) (1948)
(From: Lonzo & Oscar CC 1947-1950)
George Morgan
Candy Kisses
shellac 10″ (b/w Please Don't Let Me Love You) (Columbia) (1949)
(From: Dim Lights, Thick Smoke And Hillbilly Music – Country And Western Hit Parade)
Lefty Frizzell
My Bucket's Got A Hole In It
The One And Only Lefty Frizzell (Columbia) (1959)
(From: Lefty Frizzell CC 1958-1961)
Charlie Monroe And His Kentucky Pardners
Bringin' In The Georgia Mail
shellac 10″ (b/w Down In The Willow Garden) (RCA Victor) (1947)
(From: Dim Light, Thick Smoke And Hillbilly Music 1947)
Wilma Lee & Stoney Cooper & Their Clinch Mountain Clan
Sunny Side of the Mountain
shellac 10″ (b-side to The West Virginia Polka) (Columbia) (1951)
(From: Wilma Lee & Stoney Cooper & Their Clinch Mountain Clan CC 1951-1955)
Bradley Kincaid
The Blue Tail Fly
shellac 10″ (b/w The Legend Of The Robin's Red Breast) (Majestic) (1947)
(From: A Man And His Guitar)
Bill Emerson With The West Virginia Mountaineers
The Chicken Reel
Banjo Pickin' N' Hot Fiddlin' Country Style Vol. 2 (Coronet) (1964)
(From: Bill Emerson With The West Virginia Mountaineers CC 1958-1963)
Hank Snow
Katy Hill
unk. (unk.) (unk.)
(From: Hank Snow CC 1955-1956)
Stringbean
Down At The Opry
single (b/w Chewin' Chewing Gum) (Starday) (1962)
(From: Stringbean CC 1958-1961)
Hylo Brown
Lost To A Stranger
single (b/w Get Lost, You Wolf) (Capitol) (1955)
(From: Dim Lights, Thick Smoke And Hillbilly Music – Country And Western Hit Parade)
Jimmy Martin & The Sunny Mountain Boys
Leavin' Town
Country Music Time (Decca) (1962)
(From: Jimmy Martin & The Sunny Mountain Boys CC 1961-1962)
Music behind DJ:
Meridian Brothers
Salsa Caliente [Version][Versión Aumentada]
Desesperanza (Soundway) (2012)
The Pretty Things
Baron Saturday
S.F. Sorrow (Columbia) (1968)
The James Gang
Collage
Yer' Album (Bluesway) (1969)
(From: 15 Greatest Hits)
The Mills Brothers
Goodbye Blues
shellac 10″ (b/w Tiger Blues) (Brunswick) (1932)
(From: Chronological Vol.1 (1931-1932))
Music behind DJ:
Fleetwood Mac
Albatross
single (b/w Jigsaw Puzzle Blues) (Blue Horizon) (1968)
Your DJ bids you farewell…