If you're looking for previous episodes, click here.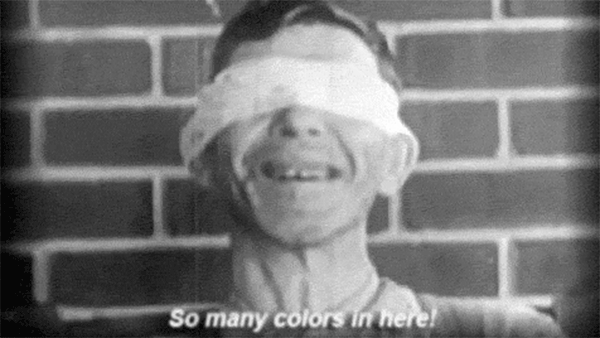 Hinky Dinky Time on WFMU's Give the Drummer Radio, episode 279: Friday, December 28, 2018 at noon, Eastern Time.
Show #279: And we're back.
Click here for everything you need to know about accessing the audio.
Access the accuplaylist and comments for this episode and archived audio at
http://wfmu.org/playlists/hd/20181228
On Friday, January 4th, Hinky Dinky Time will present the third annual all listener request show.
As in the past, you can send Uncle Michael your request by using the WFMU email form.Additionally, this year you can make your request via text message or voice mail at: (785) 251-3397. Unless you request otherwise, your voice mail request may be played on the air. You'll increase your chances of having your request included if you include your WFMU commenter name in your email, text or voice mail…and if it doesn't suck!
The archived audio is available now.
Artist
Title
Album (label) (year) (source)
Your DJ welcomes you:
Uncle Michael
Hinky Dinky Time Open
The Flaming Sideburns
Are You Ready
Back To The Grave (Bad Afro) (2006)
Mungo Jerry
Alright Alright Alright
single (b/w Little Miss Hipshake) (Dawn) (1973)
(From: Baby Jump: The Definitive Collection)
Creedence Clearwater Revival
Run Through The Jungle
single (b/w Up Around The Bend) (Liberty) (1970)
(From: Billboard Top 100 Of 1970)
Mike Pedicin
The Beat
single (b/w Save Us, Preacher Davis) (RCA Victor) (1956)
Bob Dylan
Everything Is Broken (alternate version)
prev. unr. (n/a) (1989)
(From: The Bootleg Series, Vol. 8: Tell Tale Signs)
The Vestibules
Bulbous Bouffant
Sketches Songs And Shoes (Borpo) (1994)
Leroy Holmes Orchestra And Chorus
Mah-Nà, Mah-Nà
Themes From The New Provocative Films (United Artists) (unk)
(From: Ultra-Lounge, Vol. 18: Bottoms Up)
Merle Haggard
If We Make It Through December
If We Make It Through December (Capitol) (1974)
(From: Down Every Road)
Music behind DJ:
Bill Black's Combo
White Silver Sands
single (b/w The Wheel) (Hi) (1960)
(From: Instrumental Gems Of The '60s)
Fleetwood Mac, Otis Spann, Willie Dixon, Shakey Horton, J.T. Brown, Guitar Buddy, Honeyboy Edwards, S.P. Leary
Red Hot Jam(take 1/with studio talk)
Blues Jam in Chicago – Volume One (Blue Horizon) (1969)
Bo Diddley
Say Boss Man
Bo Diddley (Chess) (1958)
(From: ABC of the Blues)
Boz Scaggs & Band
Monkey Time
Boz Scaggs & Band (Columbia) (1971)
(From: The Music People Volume 01)
Vipers Skiffle Group
Maggie May
Skiffling Along With The Vipers (Parlophone) (1957)
(From: Pig Iron, Washboards, Freight Trains & Kazoos, The UK Skiffle Boom 1954-1957)
David Bowie
Growin' Up
Pin Ups (bonus track, CD reissue) (RCA Victor) (1973)
Gilbert O'sullivan
Nothing Rhymed
single (b/w Everybody Knows) (MAM) (1970)
(From: Gilbert O'sullivan: Himself)
Tom Robinson Band
Up Against The Wall
single (b/w I'm All Right Jack) (EMI) (1978)
Music behind DJ:
Buddy Merrill's Magic Guitars
Barcarolle
Berry BMPPS 1020: Programme Prod. Vol. 20 (Berry Music Co. Ltd) (1974)
Don Gibson
Ashes Of Love
single (b/w Good Morning, Dear) (RCA Victor) (1968)
(From: 1966-1967 (Chronological Classics))
Meat Puppets
Bad Love
Huevos (SST) (1987)
Brian Wilson and Dennis Wilson
Oh Lord
Cocaine Sessions (n/a) (1981)
Gene Pitney
Little Betty Falling Star
Gene Pitney's Big Sixteen Volume Two (Musicor) (1965)
(From: The Rare Bacharach, Vol. 1: 1956-1978)
Chuck Bernard
Every Hurt Make You Stronger
single (b-side to Funny Changes)
(From: Northern Soul – Of Chicago Vol 2)
The Louvin Brothers
My Curly Head Baby
shellac 10″ (b/w You're Learning) (Capitol) (1959)
(From: Close Harmony)
McKinney's Cotton Pickers
It's Tight Like That
shellac 10″ (b/w There's A Rainbow 'Round My Shoulder) (Victor) (1929)
(From: The Ultimate Jazz Archive)
Floyd Tillman
The Record Goes Round And Round
single (b/w My Heart Won't Forget) (Pearl) (1957)
(From: I Love You So Much It Hurts: 1936-1981)
Music behind DJ:
Pee Wee Crayton
Blues After Hours
Pee Wee Crayton (Crown) (1960)
(From: ABC of the Blues)
Cracker
Movie Star
Kerosene Hat (Virgin) (1993)
Elliott Smith
LA
Figure 8 (DreamWorks) (2000)
The Blazers
Top Of My World
single (b/w Don't Worry About It) (Moonlight) (1980)
(From: The History Of Power Pop Volume Seven – The South)
The Bellfuries
Heaven Isn't Mine
Palmyra (Moe & Sal) (2008)
Fountains of Wayne
New Routine
Traffic and Weather (Virgin) (2007)
Bee Gees
Deeply, Deeply Me
prev. unr. (n/a) (1967)
(From: Horizontal (unreleased track) The Studio Albums 1967-1968 (Reprise, 2006))
Music behind DJ:
thing
Frente Cumbiero Meets Mad Professor
Analógica (Bonus Track)
Frente Cumbiero Meets Mad Professor (Vampi Soul) (2011)
Juaneco y Su Combo
San Juan 75
single (b/w El Brujo) (Infopesa) (1975)
(From: Purple Chicha: Peruvian Cumbias Rebajadas (A Murky Recess Mix))
Afrosound
Sabor Navideño
La Danza de Los Mirlos (Discos Fuentes) (1973)
Los Pop-Tops
Road To Freedom
single (b-side to Mamy Blue) (A&M) (1971)
Aswad
Back To Africa
Aswad (Island) (1976)
(From: Sound System – The Story Of Jamaican Music)
Mandingo
Black Rite
single (b-side to Medicine Man) (EMI) (1973)
(From: The Sound Gallery)
Music behind DJ:
David Snell
Tender Memories
KPM 1129 – The Contemporary Harp/Light And Leisure (KPM Music) (1973)
Cal Tjader & Mary Stallings
Mighty Rumblin' Blues
Cal Tjader Plays, Mary Stallings Sings (Fantasy) (1962)
Morley Loon
N'Doheeno
Northland, My Land (Boot) (1981)
(From: Native North America: Aboriginal Folk, Rock, and Country 1966–1985)
Earl Grant
I'll Never Smile Again
Just For A Thrill (Decca) (1964)
The Holy Mackerel
Bitter Honey
The Holy Mackerel (Reprise) (1968)
(From: Bubblegum MF Volume 06)
Dave Dee,Dozy,Beaky,Mick & Tich
All I Want To Do
Dave Dee,Dozy,Beaky,Mick & Tich (Fontana) (1966)
The Beat
Walking Out On Love
The Beat (Columbia) (1979)
(From: The D.I.Y Rhino Series Vol. 8 – Shake It Up – American Pop II (1978-80))
The Birds
Leaving Here
single (b/w Next In Line) (Decca) (1965)
(From: The Collector's Guide To Rare British Birds)
Marlene Dietrich
Lili Marleen
Marlene Dietrich (Philips) (1959)
(From: Flashbacks 06-Hitler & Hell (American War Songs 1933-1947))
Fleetwood Mac
Albatross
single (b/w Jigsaw Puzzle Blues) (Blue Horizon) (1968)
Your DJ bids you farewell…