Podcast: Play in new window | Download (Duration: 3:01:39 — 249.5MB)
If you're looking for previous episodes, click here.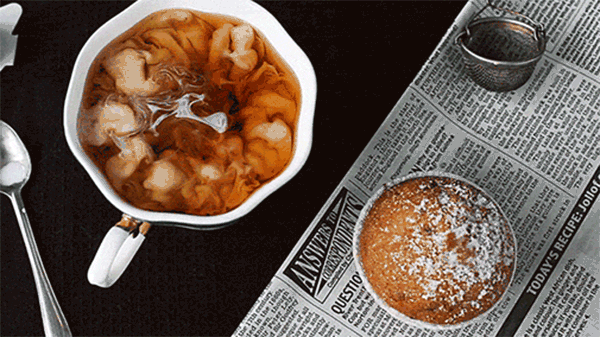 Hinky Dinky Time on WFMU's Give the Drummer Radio, episode 283: Friday, January 25, 2019 at noon, Eastern Time.
Show #283: We've achieved Brownian motion.
Click here for everything you need to know about accessing the audio.
Access the accuplaylist and comments for this episode at
http://wfmu.org/playlists/hd/20190118

Hinky Dinky Time now has a telephone number! Direct your text message or voice mail to: (785) 251-3397. Unless you request otherwise, your voice mail may be played on the air. You'll increase your chances of that happening if you include your WFMU commenter name in your voice mail.
The archived audio and podcast is available now.
Artist
Title
Album (label) (year) (source)
Your DJ welcomes you:
Uncle Michael
Hinky Dinky Time Open
Deodato
Also Sprach Zarathurstra (2001)
single (b/w Spirit Of Summer) (CTI) (1973)
(From: Super Hits of the '70s: Have a Nice Day, Vol. 11)
War
Low Rider
single (b/w So) (United Artists) (1975)
(From: The Best of War… and More)
The Three Degrees
You're The One
The Three Degrees (Mojo) (1971)
Kool and the Gang
Hollywood Swinging
single (b/w Dujii) (De-Lite) (1974)
(From: The Best (1969-1976))
100 Proof Aged in Soul
Driveway
single (b/w Love Is Sweeter (The Second Time Around)) (Hot Wax) (1969)
(From: Holland Dozier Holland Complete 45's)
Redbone
Come and Get Your Love
single (b/w Day To Day Life) (Epic) (1973)
(From: Super Hits of the '70s: Have a Nice Day, Vol. 12)
Music behind DJ:
Harry Gold
White Sugar
BRS 01 – Palais De Dance/ Dear Old Dixieland (Bruton Music) (1978)
The Riot Squad
I'm Waiting For My Man
prev. unr. (n/a) (1967)
(From: The Toy Soldier EP (Acid Jazz, 2013))
Bobby Darin
We Didn't Ask To Be Brought Here
single (b/w Funny What Love Can Do) (Atlantic) (1965)
Helen Grayco
Oop Shoop
single (b-side to Teach Me Tonight) ("X") (1954)
Ivory Joe Hunter
Gimme A Pound O' Ground Round
shellac 10″ (b-side to Let Me Dream) (MGM) (1950)
(From: Ivory Joe Hunter 1947-1950 Chronological Classics)
René Costy & His Orchestra
Scrabble
Chappell Mood Music Vol. 26 CMM226 (Chappell) (1972)
The Jarmels
A Little Bit Of Soap
single (b/w The Way You Look Tonight (Swing Time)) (Laurie) (1961)
(From: The Doo Wop Box – Vol. III – The Hits)
The Goldebriars
I've Got To Love Somebody
Straight Ahead! (Epic) (1964)
(From: The Complete Curt Boettcher Singles)
The Arbors
So Nice (Summer Samba)
A Symphony For Susan (Date) (1966)
(From: Very Best of the Arbors)
ABBA
No Hay Quien Culpar [When All Is Said And Done]
single (b/w Se Me Esta Escapanda (Slipping Through My Fingers)) (Polydor) (1981)
(From: International Versions)
Music behind DJ:
John Cameron
Fly Away
KPM 1125 – Voices in Harmony (KPM) (1973)
The Good Feelings
Shattered
unk. (unk.) (196?)
(From: USA Garage Greats 1965-1967 (and beyond!) – Shattered!)
The Turtles
Earth Anthem (All)
Present the Battle of the Bands (White Whale) (1968)
Jamaicans
Ba Ba Boom
single (b/w Version) (Treasure Isle) (1968)
(From: Let's Do Rocksteady: The Story of Rocksteady 1966-68)
Leon Haywood
Long As There's You (I Got Love)
single (b-side to Keep It In The Family) (20th Century) (1973)
Rhoda Scott Trio
Sha Bazz Pts. 1&II
Sha Bazz Pts. II&I (Tru-Sound) (1963)
(From: Funky16Corners Blog)
Music behind DJ:
Duke Ellington and His Famous Orchestra
Chlo-e (Song Of The Swamp)
shellac 10″ (b/w Across The Track Blues) (Victor) (1940)
(From: The Duke Ellington Centennial Edition)
Groundhog
Take It Off
single (b/w Blues To Take It Off By) (JAD) (1969)
Aphrodite's Child
Break
single (b/w Babylon) (Vertigo) (1972)
(From: Babylon The Great: An Introduction To Aphrodite's Child)
Ringo Starr
Photograph
single (b/w Down And Out) (Apple) (1973)
Ace Frehley
New York Groove
single (b/w Snow Blind) (Casablanca) (1978)
(From: Super Hits of the '70s: Have a Nice Day, Vol. 25)
The Jam
Dreamtime
Sound Affects (Polydor) (1980)
Reigning Sound
We Repel Each Other
Too Much Guitar (In The Red Recordings) (2004)
Colour Haze
Slowdown
She Said (Elektrohasch Schallplatten) (2012)
Music behind DJ:
Nelson Riddle & His Orchestra
My Three Sons
Route 66 And Other T.V. Themes (Capitol) (1962)
(From: Ultra-Lounge, Vol. 13: TV Town)
Dizzy Gillespie And His Operatic Strings Orchestra
Night and Day
Dizzy Gillespie And His Operatic Strings Orchestra (Blue Star) (1952)
Bill Samuels
It's Love Time
unk. (unk.) (1947)
(From: Bill Samuels 1945-1947 Chronological Classics)
"Fats" Waller And His Rhythm
Lulu's Back In Town
shellac 10″ (b/w Sweet And Slow) (Victor) (1935)
(From: If You Got To Ask, You Ain't Got It!)
The Dynamic Tints & Pieces Of Peace Orchestra
Rosemarie
single (b/w Be My Lady) (Twinight) (1970)
(From: Eccentric Soul: Twinight's Lunar Rotation)
Juan De Dios Muñoz
Serenade Latine
MP 69 – Guitare Classique (Editions Montparnasse 2000) (1976)
Jack Arel / Pierre Dutour
Don't Mess
Chappell CHAP 252 – Kitsch Pop Remix (Chappell) (2000)
The Symbols
Can I See You Tonight
single (b/w Give Me Time) (JCP) (1966)
(From: Love Does It's Harm: Usa Garage Greats)
Aretha Franklin
Can't You Just See Me
single (b-side to Little Miss Raggedy Ann) (Columbia) (1965)
(From: Take A Look Aretha Franklin Complete On Columbia – A Bit Of Soul)
Music behind DJ:
April Orchestra
Gift For You
April Orchestra Vol. 36 – CBS – APR 36 – Présente Synthesizer (CBS) (1980)
The Herd
Sweet William
single (b-side to From The Underworld) (Fontana) (1967)
(From: The Complete Herd)
John Lee Hooker
Boogie Chillen'
shellac 10″ (b-side to Sally May) (Modern) (1948)
(From: ABC of the Blues)
Sun
Wanna Make Love (Come Flick My BIC)
Wanna Make Love ((Come Flick My BIC) & Sun-Power ) (2016)
Grateful Dead
Not Fade Away
1977-10-29 – Field House, Northern Illinois U (n/a) (1977)
Mac Wiseman
Wreck Of The C & O #5
Songs Of The Dear Old Days (Hamilton) (1966)
(From: Mac Wiseman 1966 Chronological Classics)
Johnny Horton
Old Blind Barnabas
unk. (unk.) (unk.)
(From: Johnny Horton 1964-1969 Chronological Classics)
Bill Coleman
After You've Gone
shellac 10″ (b-side to Bill Street Blues) (Swing) (1937)
(From: Bill Coleman In Paris 1936/38)
Robert Farnion/Jazz Group conducted by Ole Jensen
Blue Letter Day
c.800b (Chappell) (1963)
Robert Farnion/Jazz Group conducted by Ole Jensen
Fatigue Duty
c.800a (Chappell) (1963)
Music behind DJ:
Fleetwood Mac
Albatross
single (b/w Jigsaw Puzzle Blues) (Blue Horizon) (1968)
Your DJ bids you farewell…