Podcast: Play in new window | Download (Duration: 3:01:27 — 249.2MB)
If you're looking for previous episodes, click here.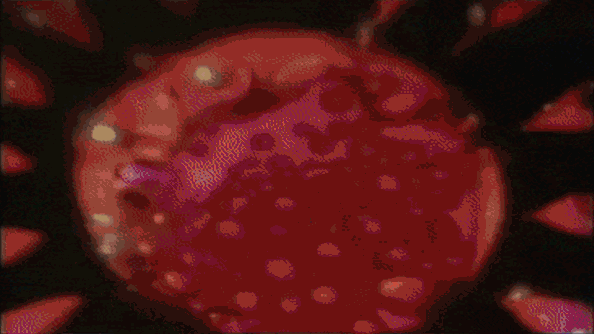 Hinky Dinky Time on WFMU's Give the Drummer Radio, episode 285: Friday, February 8, 2019 at noon, Eastern Time.
Show #285: I'm going to need your signed permission slips before you get on the bus.
Click here for everything you need to know about accessing the audio.
Access the accuplaylist and comments for this episode at
http://wfmu.org/playlists/hd/20190208

Hinky Dinky Time now has a telephone number! Direct your text message or voice mail to: (785) 251-3397. Unless you request otherwise, your voice mail may be played on the air. You'll increase your chances of that happening if you include your WFMU commenter name in your voice mail.
The archived audio and podcast is available now.
Artist
Title
Album (label) (year) (source)
Your DJ welcomes you:
Uncle Michael
Hinky Dinky Time Open
International Studio Orchestra
Journey Into Sound No. 3
De Wolfe DWLP 2968 – Keith Papworth & Jack Trombey – Journey Into Sound (1966) (Music De Wolfe) (1966)
Depeche Mode
Dreaming Of Me
single (b/w Ice Machine) (Mute) (1981)
Los Dug Dug's
Hagámoslo Ahora: a) Sigueme b) Dime Que Eres Tu? c) Cortalo d) Ven, Ven, Ven e) Hagámoslo Ahora
Smog (RCA) (1973)
Duane Eddy
Joshin'
single (b-side to Lonely Boy, Lonely Guitar) (RCA Victor) (1963)
(From: Deep In The Heart Of Twangsville)
Status Quo
Whatever You Want
single (b/w Hard Ride) (Vertigo) (1979)
Music behind DJ:
Keith Mansfield
Travelogue
Bruton BRG 03 – Country Bound (Bruton Music) (1978)
Bobbie Gentry
Niki Hoeky [Demo]
prev. unr. (Capitol) (1967)
(From: The Girl From Chickasaw County: The Complete Capitol Masters)
Garland Jeffreys
No Woman No Cry
One Eyed Jack (A&M) (1978)
Martha And The Vandellas
A Love Like Yours (Don't Come Knocking Everyday)
single (b-side to Heat Wave) (Gordy) (1963)
(From: Complete Motown Singles – Vol 3)
John Cale
Jack The Ripper
prev. unr. (n/a) (1979)
(From: Seducing Down The Door, A Collection 1970 – 1990 (Rhino, 1994))
Lou Reed
Disco Mystic
The Bells (Arista) (1979)
CJ & Co.
Devil's Gun
Devil's Gun (Westbound) (1977)
Music behind DJ:
Ugo Busoni
Raid
Valvole Nuova Idea MD 2303 (Nuova Idea) (1975)
Benny Greb
Midnight Pizza
Grebfruit (self-released) (2005)
Roy Smeck's Trio
Moonlight And Roses
shellac 10″ (b-side to There's Nothing Else To Do In Ma-La-Ka-Mo-Ka-Lu) (Rex) (1935)
(From: Melodies With Memories)
Noi Lane's Hawaiian Orchestra
Dreams Of Aloha
shellac 10″ (b/w Hawaiian Ripple) (Victor) (1933)
(From: Rhythm Of The Islands: Music Of Hawaii 1913 – 1952)
Ferrante And Teicher
Mississippi Boogie
Soundproof – The Sound Of Tomorrow Today! (Westminster) (1956)
(From: The Ernie Kovacs Record Collection)
Altyrone Deno Brown
If You Love Me
single (b/w Sweet Pea) (Bandit) (1972)
(From: Eccentric Soul: The Bandit Label)
The Jackson Five
One More Chance
A.B.C. (Tamla/Motown) (1970)
The Madd
I Saw Abba
Ongeneeslijk Beat (Excelsior Recordings) (2007)
Music behind DJ:
Ray Ellis
Mark In The Morning
NBC 109 Fashion, Light Activity (NBC Background Music Library) (1970)
Meat Puppets
Sam
Forbidden Places (London) (1991)
Snakefinger
Living in Vain
Greener Postures (Ralph) (1980)
(From: Change the Beat: The Celluloid Records Story 1979 – 1987)
Grupo Fantasma
Otoño
Problemas (P-Vine) (2014)
Lorne Green
Introduction – Bring On The Dancin' Girls
The Man (RCA Victor) (1965)
(From: Bonanza Cast, Vol. 3)
Little Jimmy Dickens
I Feel For You (But I Can't Quite Reach You)
prev. unr. (n/a) (1956)
(From: Country Boy)
Glen Campbell
Marie
Norwood – Motion Picture Soundtrack (Capitol) (1970)
Dolly Parton
Down from Dover
The Fairest Of Them All (RCA Victor) (1970)
(From: Dolly Parton 1969 Chronological Classics)
Merle Haggard
The Immigrant
I'm Always On A Mountain When I Fall (MCA) (1978)
Music behind DJ:
Dick Hyman
Flute Loop
Amphonic – Special Assignment (Amphonic Music Ltd.) (1975)
Trixie Smith
My Man Rocks Me (With One Steady Roll)
shellac 10″ (b-side to Give Me That Old Slow Drag) (Paramount) (1924)
(From: Blues Masters – Vol 11 – Classic Blues Women)
King Oliver's Creole Jazz Band
Sobbin' Blues
shellac 10″ (b-side to Farewell Blues) (Brunswick) (1928)
(From: Classic Jazz 003 – King Oliver 1923)
Ted Lewis and his Band
Ho Hum!
shellac 10″ (b-side to One More Time) (Columbia) (1931)
(From: The Jazzworthy 1929-1933)
Gene Austin
My Blue Heaven
shellac 10″ (b/w Are You Thinking Of Me To-night?) (Victor) (1927)
Hank Penny
Tobacco State Swing
shellac 10″ (b-side to Hawaiian Honeymoon) (Okeh) (1940)
(From: King 38-45 Of Hillbilly Bebop)
Norrie Paramor & His Strings
Soul Coaxing
Soul Coaxing (Columbia) (1968)
Alan Hull
Money Game
Pipedream (Charisma) (1973)
Duncan Lamont
The Fuzz
KPM 1163 – Rock Spectrum (KPM Music) (1975)
Elliot Blair Orchestra
Forearm Shiver
Music From National Football League Films – Volume II (NFL) (unk.)
Music behind DJ:
Buckethead And Bootsy Collins
(Ghost) Riders In The Sky
Buckethead + Bootsy Collins (unk.) (unk.)
Fotomaker
Can I Please Have Some More
Fotomaker (Atlantic) (1978)
Calliope
California Dreaming
Steamed (Buddah) (1968)
Clover
Wade In The Water
Clover (Fantasy) (1970)
Rupie Edwards All Stars
Feeling High
single (b-side to Rupie Edwards/Ire Feelings) (Cactus) (1974)
The "5" Royales
Mr. Moon Man Pt 1 & Pt 2
prev. unr. (unk.) (1962)
(From: Soul & Swagger: The Complete "5" Royales 1951-1967)
Mink DeVille
Gunslinger
Cabretta (Capitol) (1977)
Bobby Rydell
When I See That Girl of Mine
single (b/w It Takes Two) (Capitol) (1965)
(From: The Complete Bobby Rydell on Capitol)
Music behind DJ:
Fleetwood Mac
Albatross
single (b/w Jigsaw Puzzle Blues) (Blue Horizon) (1968)
Your DJ bids you farewell…