Podcast: Play in new window | Download (Duration: 3:01:46 — 249.6MB)
If you're looking for previous episodes, click here.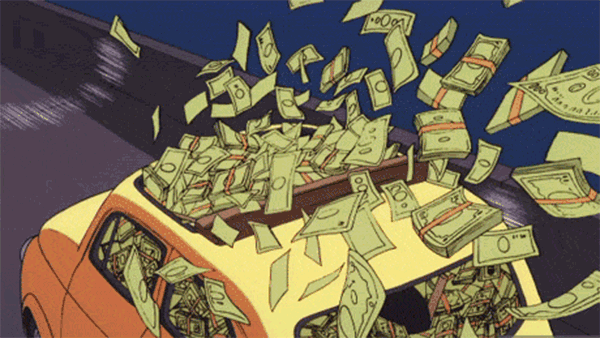 Hinky Dinky Time on WFMU's Give the Drummer Radio, episode 291: Friday, March 1, 2019 at noon, Eastern Time.
Show #291: You made it rain.
Click here for everything you need to know about accessing the audio.
Access the accuplaylist and comments for this episode at
http://wfmu.org/playlists/hd/20190322

Hinky Dinky Time now has a telephone number! Direct your text message or voice mail to: (785) 251-3397. Unless you request otherwise, your voice mail may be played on the air. You'll increase your chances of that happening if you include your WFMU commenter name in your voice mail.
The archived audio and podcast is available now.
Artist
Title
Album (label) (year) (source)
Your DJ welcomes you:
Uncle Michael
Hinky Dinky Time Open
Admiral Sir Cloudesley Shovell
Bulletproof
Check 'Em Before You Wreck 'Em (Rise Above) (2014)
Föllakzoid
Sky Input II
Föllakzoid (BYM) (2009)
Flaming Sideburns
Sugar Ain't That Sweet
It's Time to Testify…Brothers and Sisters! (Bad Afro) (1999)
John Lee Hooker
Money
single (b/w Bottle Up And Go) (Impulse!) (1966)
Jethro Tull
Locomotive Breath
Aqualung (Chrysalis) (1971)
Three Dog Night
Shambala
Cyan
Sandy Jackson
KOIL Hinky Dinky Advertisement
n/a (KOIL) (1962)
Music behind DJ:
Nelson Riddle And His Orchestra
Theme From "The Proud Ones"
single (b/w The Love Of Genevieve (L'Amour De Genevieve)) (Capitol) (1956)
Hank Thompson
Let's Get Drunk And Be Somebody
Smoky the Bar (Dot) (1969)
Grateful Dead
Playing in the Band
1972.05.25 – Lyceum Theater – London, ENG (n/a) (1972)
Humble Pie
Theme From Skint – See You Later Liquidator
Humble Pie (A&M) (1970)
(From: Tin Soldier – Steve Marriott Anthology)
The 5th Dimension
(Last Night) I Didn't Get to Sleep at All
single (b/w The River Witch) (Bell) (1972)
(From: Greatest Hits on Earth)
Music behind DJ:
Willie Mitchell
Prayer Meeting
single (b/w Bum Daddy) (Hi) (1968)
(From: Hi Records – Rivertown Blues + R & B Sessions + Soul Years)
Bob Dylan
Visions Of Johanna (aborted first take)
prev. unr. (n/a) (1965)
(From: The Bootleg Series Vol. 12: The Cutting Edge 1965–1966)
Cal Tjader, Carmen McRae
Evil Ways
Heat Wave (Concord) (1982)
The Maytals
Six & Seven Books
single (b/w My Destination) (Coxsone) (1970)
(From: The Story Of Jamaican Music)
Sons Of The Pioneers
Loch Lomond
unk. (unk.) (1941)
(From: Sons Of The Pioneers 1941 Vol 7 (Warped 4189) Chronological Classics)
Ginhouse
Sun In A Bottle
Ginhouse (B&C) (1971)
ABBA
Waterloo (Version Française)
single (b/w Gonna Sing You My Love Song) (Vogue) (1974)
(From: The Complete Studio Recordings)
Linda Laine With The Sinners
Low Grades and High Fever
After Today (Columbia) (1964)
(From: Girls in the Garage Vol. 2)
The Bobbettes
Mr. Lee
single (b/w Look At The Stars) (Atlantic) (1957)
(From: Blowing the Fuse – 31 R&B Classics That Rocked the Jukebox in 1957)
Music behind DJ:
Take Six
Sunshine Sam
DWLP 3437 – Sunny Jim (Misic De Wolfe) (1980)
Leo Kottke
Louise
My Feet Are Smiling (Capitol) (1973)
(From: The Best of Leo Kottke)
Jefferson Airplane
Feel So Good
Bark (Grunt) (1971)
Lou Bond
Come On Snob
Lou Bond (We Produce) (1974)
The Music Emporium
Nam Myo Renge Kyo
single (b/w Times Like This) (Sentinel) (1969)
Harry Nilsson
She Sits Down On Me
…That's The Way It Is (RCA Victor) (1976)
Blue Sky Boys (Bill And Earl Bolick)
Sunny Side Of Life
shellac 10″ (b/w Where The Soul Never Dies) (Bluebird) (1936)
(From: The Sunny Side Of Life)
Music behind DJ:
Milt Herth Quartet (feat. Willie "The Lion" Smith)
Jump Jump's Here
shellac 10″ (b/w Milt Herth Trio-Goblins In The Steeple) (Decca) (1938)
(From: Milt Herth Quartet (feat. Willie "The Lion" Smith) Chronological 1937-1938 Chronological Classics)
The London Studio Group
The Wild One
De Wolfe DWLP 2974 – The Wild One The Music of Basil Kirchin, John Coleman & Jack Nathan (Music De Wolfe) (1966)
Donovan
The Trip
Sunshine Superman (Epic) (1966)
(From: Troubadour: The Definitive Collection 1964-1976)
Grodeck Whipperjenny
Evidence For The Existance Of The Unconscious
The Grodeck Whipperjenny (People) (1970)
Gasolin'
Pilli Villi
Efter Endnu En Dag (CBS) (1976)
The Guess Who
Proper Stranger
American Woman (RCA Victor) (1969)
The Flying Burrito Brothers
Hot Burrito #2
The Gilded Palace Of Sin (A&M) (1969)
Music behind DJ:
Roger Roger
Joyeux Palmipedes (The Merry Ducks)
Crea Sound 46517 – Music For Fun (Crea Sound Ltd.) (1968)
Three Dog Night
Eli's Coming
single (b/w Circle For A Landing) (ABC/Dunhill) (1969)
(From: The Complete Hit Singles)
Donnie Elbert
I've Been Loving You Too Long
Introducing Donnie Elbert (Contour) (1972)
(From: RossyBoy's Special Delivery Vol 62)
Tom Jones
I'll Never Fall in Love Again
single (b/w Things I Wanna Do) (Decca) (1967)
(From: The Best of Tom Jones)
Tyrone Davis
Forever
single (b/w Ever Lovin' Girl) (Dakar) (1975)
(From: Dakar A's & B's – The Hit Singles)
Franck Pourcel
I Wonder (Departure)
Rencontre ABBA (Pathé) (1978)
Boney M
Gotta Go Home
single (b/w El Lute) (Carrere) (1979)
(From: Greatest Hits)
Harry Nilsson
Turn On Your Radio
Son Of Schmilsson (RCA Victor) (1972)
(From: Perfect Day: The Songs Of Nilsson 1971-1993)
Fleetwood Mac
Albatross
single (b/w Jigsaw Puzzle Blues) (Blue Horizon) (1968)
Your DJ bids you farewell…