Podcast: Play in new window | Download (Duration: 3:09:44 — 260.5MB)
If you're looking for previous episodes, click here.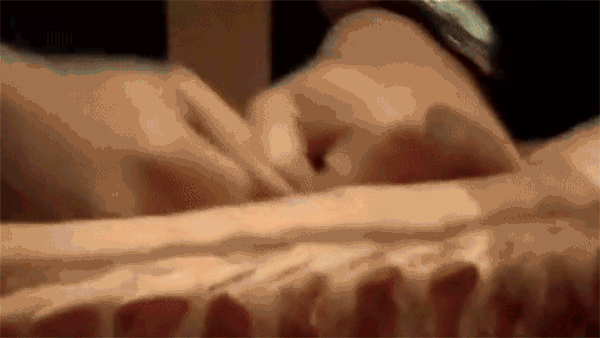 Hinky Dinky Time on WFMU's Give the Drummer Radio, episode 292: Friday, March 29, 2019 at noon, Eastern Time.
Show #292: I believe the pig was called "Clara" (Scott Walker Tribute).
Click here for everything you need to know about accessing the audio.
Access the accuplaylist and comments for this episode at
http://wfmu.org/playlists/hd/20190329

Hinky Dinky Time now has a telephone number! Direct your text message or voice mail to: (785) 251-3397. Unless you request otherwise, your voice mail may be played on the air. You'll increase your chances of that happening if you include your WFMU commenter name in your voice mail.
The archived audio and podcast is available now.
Artist
Title
Album (label) (year) (source)
Your DJ welcomes you:
Uncle Michael
Hinky Dinky Time Open
Scotty Engel
When Is A Boy A Man?
single (b/w Steady As A Rock) (Unique) (1957)
Scott Engel sings with the beat by Count Dracula & the Boys
The Livin' End
single (b/w Good For Nothin') (Orbit) (1957)
(From: Written-By – Hank Mancini, Rod McKuen)
The Playboys (Scott Engel and Buddy Williams)
Jungle Fever (Alt Take)
(soon to be issued for the first time by Modern Harmonic on 7″ EP) (n/a) (1959)
Scott Engel
Sing Boy Sing
prev. unr. (first issued on Fresh World Of Scott Walker , Polydor, 1968) (n/a) (1958)
Scott Engel
Till You Return
single (b-side to Take This Love) (HiFi) (1959)
The Routers
Let's Go (Pony)
single (b/w Mashy) (Warner Bros.) (1962)
The Moongooners
Moongoon Twist
single (b-side to Willie And The Hand Jive) (Donna) (1962)
Sandy Nelson
Let There Be Drums
single (b/w Quite A Beat) (Imperial) (1962)
Scott Engel
Devil Surfer (El Diablo)
single (b/w Your Guess) (Martay) (1963)
The Dalton Brothers
I Only Came To Dance With You
single (b/w Greens) (1966 release) (Tower) (1963)
Music behind DJ:
Bud Shank
The Sun Ain't Gonna Shine (Anymore)
Girl In Love (World Pacific) (1966)
The Walker Brothers
Love Her
single (b/w The Seventh Dawn) (Philips) (1965)
The Walker Brothers
Make It Easy on Yourself
single (b/w But I Do) (Philips) (1965)
(From: Burt Bacharach/Hal David)
The Walker Brothers
I Don't Want To Hear It Anymore
Take It Easy With The Walker Brothers (Philips) (1965)
The Walker Brothers
The Sun Ain't Gonna Shine Anymore
The Sun Ain't Gonna Shine Anymore (EP) (Philips) (1966)
(From: Bob Crewe/Bob Gaudio)
The Walker Brothers
After the Lights Go Out
single (b-side to The Sun Ain't Gonna Shine Any More) (Philips) (1966)
(From: John Stewart)
Scott Walker
Mrs. Murphy
Solo John / Solo Scott (EP) (Philips) (1966)
Music behind DJ:
Bud Shank
The Sun Ain't Gonna Shine (Anymore)
Girl In Love (World Pacific) (1966)
Scott Walker
Mathilde
Scott (Philips) (1967)
Scott Walker
My Death
Scott (Philips) (1967)
Scott Walker
Amsterdam
Scott (Philips) (1967)
Scott Walker
Jackie
Scott 2 (Philips) (1968)
Scott Walker
The Girls and the Dogs
Scott 2 (Philips) (1968)
Scott Walker
It's Raining Today
Scott 3 (Philips) (1969)
Scott Walker
30 Century Man
Scott 3 (Philips) (1969)
Scott Walker
The Seventh Seal
Scott 4 (Philips) (1969)
Scott Walker
The Old Man's Back Again (Dedicated to the Neo-Stalinist Regime)
Scott 4 (Philips) (1969)
Scott Walker
Duchess
Scott 4 (Philips) (1969)
Scott Walker
Rhymes Of Goodbye
Scott 4 (Philips) (1969)
Music behind DJ:
Bud Shank
The Sun Ain't Gonna Shine (Anymore)
Girl In Love (World Pacific) (1966)
Scott Walker
The Look Of Love
Scott Walker Sings Songs From His T.V. Series (Philips) (1969)
Scott Walker
Time Operator
'Til The Band Comes In (Philips) (1970)
Scott Walker
The Ballad Of Sacco And Vanzetti
The Moviegoer (Philips) (1972)
Scott Walker
Cowboy
Any Day Now (Philips) (1973)
Scott Walker
Where Does Brown Begin
Stretch (CBS) (1973)
Scott Walker
Whatever Happened to Saturday Night
We Had It All (CBS) (1974)
Music behind DJ:
Bud Shank
The Sun Ain't Gonna Shine (Anymore)
Girl In Love (World Pacific) (1966)
The Walker Brothers
No Regrets
No Regrets (GTO) (1975)
(From: Tom Rush)
The Walker Brothers
Shut Out
Nite Flights (GTO) (1978)
The Walker Brothers
Nite Flights
Nite Flights (GTO) (1978)
The Walker Brothers
The Electrician
Nite Flights (GTO) (1978)
Music behind DJ:
Bud Shank
The Sun Ain't Gonna Shine (Anymore)
Girl In Love (World Pacific) (1966)
Scott Walker
Track Three
Climate of Hunter (Virgin)
Scott Walker
Farmer In The City
Tilt (Fontana) (1995)
Scott Walker
The Time Is Out Of Joint!
Pola X (Barclay) (1999)
Scott Walker
A Lover Loves
The Drift (4AD) (2006)
Scott Walker
Part 2
And Who Shall Go to the Ball? And What Shall Go to the Ball? (4AD) (2007)
Scott Walker
Phrasing
Bish Bosch (4AD) (2012)
Scott Walker + Sunn O)))
Brando (Dwellers On The Bluff)
Soused (4AD) (2014)
Fleetwood Mac
Albatross
single (b/w Jigsaw Puzzle Blues) (Blue Horizon) (1968)
Your DJ bids you farewell…