Podcast: Play in new window | Download (Duration: 3:01:15 — 248.9MB)
If you're looking for previous episodes, click here.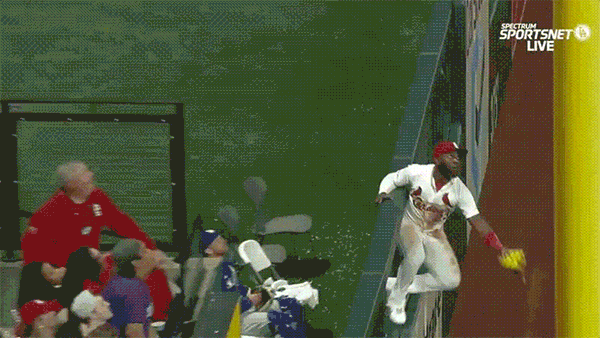 Hinky Dinky Time on WFMU's Give the Drummer Radio, episode 294: Friday, April 12, 2019 at noon, Eastern Time.
Show #294: This never gets old.
Click here for everything you need to know about accessing the audio.
Access the accuplaylist and comments for this episode at
http://wfmu.org/playlists/hd/20190412

Hinky Dinky Time now has a telephone number! Direct your text message or voice mail to: (785) 251-3397. Unless you request otherwise, your voice mail may be played on the air. You'll increase your chances of that happening if you include your WFMU commenter name in your voice mail.
The archived audio and podcast is available now.
Artist
Title
Album (label) (year) (source)
Your DJ welcomes you:
Uncle Michael
Hinky Dinky Time Open
Alain Romans
Les Vacances de Monsieur Hulot: Ambiance Restaurant et Musique Les Musiques
Originales Et Les Dialogues De Jacques Tati (Naïve) (1953)
(From: Composers For the Films of Jacques Tati)
Yo La Tengo
Deeper Into Movies
Stuff Like That There (Matador) (2015)
Nino Ferrer
Si Tu Maimes Encore
single (b-side to Je Veux Etre Noir) (Riviera) (1966)
(From: Sunnyside Cafe Series: Paris Fetiche: The French Classic Rendez-Vous)
Dug Dug's
No, si, Yo, Tu, Ya
Cambia, Cambia (RCA Camden) (1975)
Slim Harpo
Te-Ni-Nee-Ni-Nu
single (b/w Mailbox Blues) (Excello) (1969)
(From: The Best Of Slim Harpo)
Status Quo
Down Down
single (b/w Nightride) (Vertigo) (1974)
Music behind DJ:
Dion and the Belmonts
A Teenager in Love (backing track)
unk. (unk.) (1959)
Ripple
I Don't Know What It Is But It Sure Is Funky
single (b/w Dance Lady Dance) (GRC) (1973)
(From: Golden Classics)
Joe Marsala
Lover
shellac 10″ (b/w Don't Let It End) (Musicraft) (1945)
(From: Joe Marsala 1944-1945 Chronological Classics)
Freddy Martin And His Orchestra
Everytime
shellac 10″ (b-side to Dream) (Victor) (1945)
Count Basie And His All-American Rhythm Section
Cafe Society Blues
Blues By Basie (Columbia) (1944)
Joe Turner's Orchestra featuring Pete Johnson at the Piano
Radar Blues
shellac 10″ (b/w Trouble Blues) (Down Beat) (1948)
(From: Joe Turner's Orchestra featuring Pete Johnson at the Piano 1947-1949 Chronological Classics)
Southern Contemporary Rock Assembly
C.C. Rider
SCRA (M7) (1971)
Johnny Cash
Kate
A Thing Called Love (Columbia) (1972)
The Beatles
Bad Boy
Beatles VI (Capitol) (1965)
(From: Past Masters Disc 1 (2009 Stereo Remaster))
Gregory Phillips
Don't Bother Me
single (b/w Make Sure That You're Mine) (Pye) (1964)
(From: Beat, Beat, Beat, Vol. 3: Mop Top Pop)
Gary Puckett & the Union Gap
Don't Make Promises
single (b-side to Woman, Woman) (Columbia) (1967)
(From: Looking Glass: A Collection)
Music behind DJ:
Robert Ascot
The Supermarket
Capitol Media Music – Release No. 11 – Then & Now-Here & There (MELS-9) (Capitol Media Music) (unk.)
Bob & Ray
Alligator Industries
prev. unr. (WOR) (1974)
(From: Classic Bob And Ray, Volume Three – Selections From A Career: 1946-1976)
Jimmy Stokely & the Exiles
It's Alligator Time
single (b/w A Game Called Hurt) (LTD International) (1965)
(From: Jump Jive & Harmonize)
Ben Sidran
A Is For Alligator
Blue Camus (Nardis Music, Bonsaï Music) (2014)
Carole King
Alligators All Around
Really Rosie (Ode) (1975)
Jimmy Newman
Alligator Man
single (b/w Give Me Heaven) (Decca) (1961)
Miss Judy Henske
Low Down Alligator
Judy Henske (Elektra) (1963)
(From: Judy Henske & High Flying Bird)
The Us Four
The Alligator
single (b/w By My Side) (Rising Sons) (1967)
(From: You Take Me For Rides – USA Garage Greats)
Union Express
Alligator Fix
single (b/w Do You Love Me) (Decca) (1973)
(From: Bubblegum MF Volume 17)
Helen Humes (with Sylvester Weaver & Walter Beasley)
Alligator Blues
shellac 10″ (b-side to Everybody Does It, Now) (Okeh) (1928)
(From: Complete Recorded Works Vol.1 & 2 Volume 2)
John Altman
Alligator Blues
THE JAZZ YEARS 1920s & 1930s (De Wolfe Jazz) (unk.)
(From: THE JAZZ YEARS 1920s & 1930s)
The Dawnbreakers
Alligator
single (b/w The Bounce) (Trophy) (1966)
(From: Sixties Rebellion Vol. 14)
Screamin' Jay Hawkins
Alligator Wine
single (b/w There's Something Wrong With You) (Okeh) (1958)
(From: Mostly Ghostly)
Music behind DJ:
David Seville
Flip Side
single (b-side to David Seville And The Chipmunks-Ragtime Cowboy Joe) (Liberty) (1959)
Jay Morton
Alligator Strut
single (b/w Did You Get The Message) (SMC) (1969)
(From: Electrostatic – Rare Funk Vol 2)
Louis Armstrong And His Hot Seven
Alligator Crawl
shellac 10″ (b-side to Willie The Weeper) (Okeh) (1927)
(From: 1926-1927 {Chronological Classics, 585})
King Oliver's Creole Jazz Band
Alligator Hop
shellac 10″ (b-side to Krooked Blues) (Gennett) (1923)
(From: Louis Armstrong and King Oliver)
Lou Donaldson
Alligator Bogaloo
single (b/w Rev. Moses) (Blue Note) (1967)
(From: The Artist Selects)
Sandy Bull & the Rhythm Ace
Alligator Wrestler Intro
Live 1976 (prev. unr.) (Drag City) (2012)
Music behind DJ:
Sandy Bull & the Rhythm Ace
Alligator Wrestler
Live 1976 (prev. unr.) (Drag City) (2012)
Jim Price & Irwin Chusid
Alligator Complaint
Radio Archival Oddites Vol. 2 (WFMU) (WFMU) (unk.)
Grateful Dead
Alligator
8-23-68 Shrine Exposition Center, Los Angeles, CA (n/a) (1968)
(From: Anthem of the Sun [Bonus Tracks])
Dr. Feelgood
See You Later Alligator
See You Later Alligator (EP) (Stiff) (1986)
(From: Looking Back)
Music behind DJ:
Janos Lehar & Bibs Ekkel
Final Parting
De Wolfe DWSLP 3554 – From Other Lands No 18: Russia (Music De Wolfe) (1985)
The Undisputed Truth
Ball Of Confusion (That's What The World Is Today)
single (b-side to You Make Your Own Heaven And Hell Right Here On Earth) (Gordy) (1970)
(From: The Complete Motown Singles Volume 11B)
Lee (King) Perry
People Funny Boy
single (b/w Burt Walters-Blowing In The Wind) (Upset) (1968)
(From: Essential Madness from the Scratch Files)
Procol Harum
A Salty Dog
A Salty Dog (Regal Zonophone) (1969)
(From: 30th Anniversary Anthology)
The Mills Brothers
Nevertheless (I'm in Love with You)
single (b-side to Thirsty For Your Kisses) (Decca) (1950)
Lou Reed
Ride Into The Sun
Lou Reed (RCA Victor) (1972)
Reunion
Just Say Goodbye
single (b-side to Living Together, Growing Together) (Bell) (1972)
(From: Lost Jukebox – Volume 39)
Music behind DJ:
Fleetwood Mac
Albatross
single (b/w Jigsaw Puzzle Blues) (Blue Horizon) (1968)
Your DJ bids you farewell…