Podcast: Play in new window | Download (Duration: 2:58:29 — 245.1MB)
If you're looking for previous episodes, click here.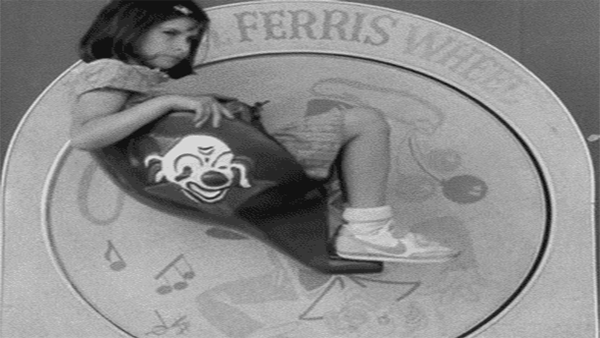 Hinky Dinky Time on WFMU's Give the Drummer Radio, episode 296: Friday, May 3, 2019 at noon, Eastern Time.
Show #296: Must see radio.
Click here for everything you need to know about accessing the audio.
Access the accuplaylist and comments for this episode at
http://wfmu.org/playlists/hd/20190503

Hinky Dinky Time now has a telephone number! Direct your text message or voice mail to: (785) 251-3397. Unless you request otherwise, your voice mail may be played on the air. You'll increase your chances of that happening if you include your WFMU commenter name in your voice mail.
The archived audio and podcast will be available shortly after the end of the live program.
Artist
Title
Album (label) (year) (source)
Your DJ welcomes you:
Uncle Michael
Hinky Dinky Time Open
Chuck Berry
Promised Land
single (b/w Things I Used To Do) (Chess) (1964)
(From: Anthology)
The Allman Brothers Band
In Memory of Elizabeth Reed
Live at the Atlanta International Pop Festival: July 3 & 5, 1970 (Epic/Legacy) (2003)
The Monroes
What Do All The People Know
single (b/w Yamarock) (Alfa) (1982)
(From: Shake Some Action Vol 4 (USA))
New Orleans Klezmer All Stars
The Owl
Borvis (Stretchy) (2005)
Mickey Katz
Bar Mitzvah Special
Simcha Time Mickey Katz Plays Music For Weddings, Bar Mitzvahs And Brisses (Capitol) (1958)
Music behind DJ:
The Klezmorim
De Zilberne Khasene = The Silver Wedding
Streets Of Gold (Arhoolie) (1978)
(From: First Recordings (1976-78))
Godley & Creme
Welcome To Breakfast Television
single (b-side to Save A Mountain For Me) (Polydor) (1982)
Dinah Washington
TV Is The Thing This Year
single (b-side to Fat Daddy) (Mercury) (1953)
(From: Joan Selects, Volume 13)
Red Foley And The Cumberland Valley Boys
Television
shellac 10″ (b-side to Ruby Red Lips) (Decca) (1948)
(From: Red Foley 1947-1949 Chronological Classics)
The Louvin Brothers
Television Set
prev. unr. (n/a) (unk.)
(From: Love & Wealth: The Lost Recordings (Modern Harmonic, 2018))
Lowell Fulson
Television Blues
shellac 10″ (b/w Don't You Hear Me Calling You) (Down Beat) (1948)
(From: Lowell Fulson 1948-1949 Chronological Classics)
Joe Turner and His Blues Kings (feat. Elmore james)
TV Mama
shellac 10″ (b/w Oke-She-Moke-She-Pop) (Atlantic) (1953)
(From: ABC of the Blues)
Charlie
Watching T.V.
Lines (Polydor) (1978)
Harry Nilsson
Kojak Columbo
Duit on Mon Dei (RCA Victor) (1975)
Elvis Costello
Watching the Detectives
My Aim Is True (Stiff) (1977)
Dave Edmunds
Television
Tracks On Wax 4 (Swan Song) (1978)
Kursaal Flyers
Television Generation
single (b/w Revolver) (CBS) (1977)
(From: In for a Spin: The Best of the Kursaal Flyers)
The Dictators
Sleepin' With The TV On
Manifest Destiny (Asylum) (1977)
Music behind DJ:
Hans Hatter And His Orchestra
Close Crop
Hans Hatter And His Orchestra (Mozart Edition) (1967)
(From: Test Card Music 7)
Boston
Don't Look Back
Don't Look Back (Epic) (1978)
Electric Light Orchestra
Ma-Ma-Ma Belle
single (b/w Oh No Not Susan) (United Artists) (1973)
Steely Dan
Pretzel Logic
Pretzel Logic (ABC) (1974)
Sonny & Cher
When You Say Love
single (b/w Crystal Clear / Muddy Waters) (Kapp) (1972)
Cleaners From Venus
Be An Idiot Pop Star
On Any Normal Monday (Man At The Off Licence) (1982)
Music behind DJ:
Charlie Musselwhite, Colin Linden
Dear Prudence
The Blues "White Album" (Telarc) (2002)
Neil Diamond
Play Me
single (b/w Porcupine Pie) (Uni) (1972)
(From: Play Me: The Complete Uni Studio Recordings…Plus)
Donovan
I Love My Shirt
Barabajagal (Epic) (1969)
Vox
Wah Wah
n/a (n/a) (unk.)
George Harrison
Wah-Wah
All Things Must Pass (Apple) (1970)
Hudson Brothers
Lover Come Back To Me
Totally Out Of Control (The Rocket Record Company) (1974)
Music behind DJ:
The Double Dozen Orchestra
Hedgehog
Amphonic AMPS 0125 Let Me Call You Swinger (Amphonic Music Ltd) (1980)
Lee Elia & Grant Green
Ease Back
prev. unr. (HDT) (2019)
Joe Cuba Sextet
El Pito (I'll Never Go Back to Georgia)
single (b/w Arecibo) (Tico) (1966)
(From: Crooklyn [Original Soundtrack] Volume 1)
Sonido Gallo Negro
La Danza de los Jibaros
Cumbia Salvaje (Grabaxiones Alicia) (2011)
Guadalupe Plata
Funeral De John Fahey
Guadalupe Plata (2013) (Everlasting) (2013)
Mdou Moctar
Kamane Tarhanin
Ilana: The Creator (Sahel Sounds) (2019)
King Gizzard & The Lizard Wizard
The Wheel
Gumboot Soup (Flightless) (2017)
Fleetwood Mac
Lizard People
single (b-side to In The Back Of My Mind) (Warner Bros.) (1990)
Music behind DJ:
Bud Sherman And His Music, Orchestra + Singers Harry West
Happy Worker
Comes-Pop-Music Vol.: 3 (Drive-In) (unk.)
The Everly Brothers
Carolina In My Mind
single (b/w My Little Yellow Bird) (Warner Bros./Seven Arts) (1969)
(From: Lost Jukebox Volume 052)
Milo Twins
Ain't It Hard (To Love the One That Don't Love You)
single (b-side to Quit Treatin' Me Mean) (Decca) (1939)
(From: Milo Twins 1939-1947 Chronological Classics)
Marty Robbins With Ray Conniff & His Orchestra
Stairway Of Love
single (b/w Just Married) (Columbia) (1958)
(From: The Singing Gunfighter)
Pee Wee King And His Band
I Don't Mind
single (b-side to Busybody) (RCA Victor) (1952)
(From: Pee Wee King 1951-1952 Chronological Classics)
Professor Harold Boggs & the Boggettes
I Prayed and He Healed Me
single (b/w I Recommend The Lord) (Nashboro) (1960)
(From: Nashboro – I Heard the Angels Singing)
The Schooners
Viddly Biddly Baby
single (b/w Schooner Blues) (Ember) (1958)
(From: Get A Job: The Ember Records Story 1956 – 1962)
Reunion
Just Say Goodbye
single (b/w Living Together, Growing Together) (Bell) (1972)
(From: Lost Jukebox – Volume 39)
Violent Femmes
Rejoice And Be Happy
Freak Magnet (Beyond) (2000)
Music behind DJ:
Fleetwood Mac
Albatross
single (b/w Jigsaw Puzzle Blues) (Blue Horizon) (1968)
Your DJ bids you farewell…