Podcast: Play in new window | Download (Duration: 3:01:52 — 249.8MB)
If you're looking for previous episodes, click here.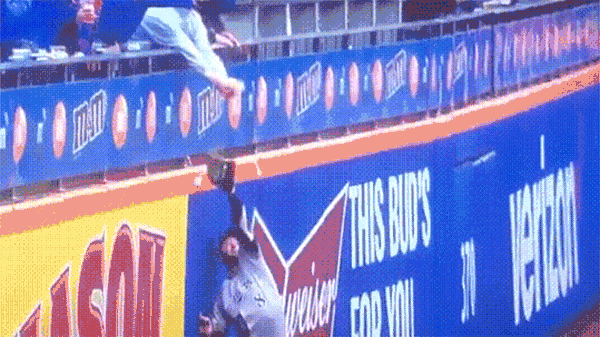 Hinky Dinky Time on WFMU's Give the Drummer Radio, episode 299: Friday, May 31, 2019 at noon, Eastern Time.
Show #299: (Let's try this again) This one's for you…
Click here for everything you need to know about accessing the audio.
Access the accuplaylist and comments for this episode at
http://wfmu.org/playlists/hd/20190531

Hinky Dinky Time now has a telephone number! Direct your text message or voice mail to: (785) 251-3397. Unless you request otherwise, your voice mail may be played on the air. You'll increase your chances of that happening if you include your WFMU commenter name in your voice mail.
The archived audio and podcast is available now.
Artist
Title
Album (label) (year) (source)
Your DJ welcomes you:
Uncle Michael
Hinky Dinky Time Open
The Dramatics
Inky Dinky Wang Dang Doo
single (b/w Baby I Need You) (Wingate) (1966)
Victor Ola-lya And His Cool Cats
Trumpet Highlife
Afro Rhythm Parade – Vol. 2 (Philips) (unk.)
(From: Highlife Time: Nigerian and Ghanaian Sounds)
Miles Davis
Bag's Groove (Take 2)
Bags' Groove (Prestige) (1957)
Keith Emerson
Freedom Jazz Dance
Music From Free Creek (Charisma) (1973)
(From: Refugees: A Charisma Records Anthology 1969-1978)
Beastie Boys
Eugene's Lament
Ill Communication (Capitol/Grand Royal) (1994)
Funkadelic
Wake Up
America Eats Its Young (Westbound) (1972)
Music behind DJ:
Pauline Anna Strom
Morning Splendor
Trans-Millenia Music (Rvng Intl.) (2017)
Katie's Kitchen
Tuna Chips Casserole
n/a (unk.) (unk.)
(From: Katie's Kitchen)
Brook Benton
Someday You'll Want Me To Want You
single (b-side to Fools Rush In (Where Angels Fear To Tread)) (Mercury) (1960)
(From: The Singles Collection 1955-62)
Joe Tex
Papa's Dream
single (b/w I'm Comin' Home) (Dial) (1971)
Hank Thompson And His Brazos Valley Boys
Drunkard's Blues (Take 9)
prev. unr. (Capitol) (1966)
(From: The Pathway Of My Life: 1966-1986)
Riley Puckett
Nobody's Business
shellac 10″ (b/w Nobody's Business) (Bluebird) (1940)
(From: Riley Puckett 1934-1936 Chronological Classics)
Leon McAuliff
Cozy Inn
single (b/w Ain't Gonna Hurt No More) (Cimarron) (1961)
Williams' Washboard Band
I Want to Ring Bells
shellac 10″ (b/w Hard Corn) (Victor) (1933)
(From: The Ultimate Jazz Archive)
Harry James And His Orchestra (voc. Art Lund)
I Tipped My Hat (And Slowly Rode Away)
shellac 10″ (b/w Heartaches) (Columbia) (1947)
(From: Harry James And His Orchestra (voc. Art Lund) Chronological 1946-1947 Chronological Classics)
Music behind DJ:
John Churston
Box Of Tricks
unk. (Music De Wolfe) (unk.)
(From: De Wolfe DWMIL 011 – 1950s Cinema & Television 1)
Steve Miller Band
Kow Kow
single (b/w Brave New World) (Capitol) (1969)
(From: Anthology)
Helen Merrill with Piero Umiliani And His Orchestra
Spoken Lyrics in Italian
Parole E Musica (RCA Italiana) (1960)
Helen Merrill with Piero Umiliani And His Orchestra
Solitude
Parole E Musica (RCA Italiana) (1960)
Maria Monti
L'Armatura
single (b/w Il Pavone) (Rifi) (1972)
Luis Bonfá
Ilha de Coral
Plays and Sings Bossa Nova (Verve) (1963)
Banda União Black
Na Palma Da Mao
Banda União Black (Vampi Soul) (2006)
Peppino De Luca E I Marc 4
L'Uomo Dagli Occhi Di Ghiaccio
L'Uomo Dagli Occhi Di Ghiaccio (Man With Icy Eyes) (Pegaso Srl) (1971)
The Butterflies
Brazilian Go-Go
With Compliments (Golden Ring) (unk.)
Music behind DJ:
Paul Piot
Tous En Scène
Choeurs (Tele Music) (1972)
The Stark Reality
Junkman's Song
The Stark Reality Discovers Hoagy Carmichael's Music Shop (AJP) (1970)
Fela And The Africa 70
Lady
Shakara (EMI) (1972)
Willie Bobo And The Bo Gents
Shut Up And Pay Attention
Do What You Want To Do… (Sussex) (1971)
Music behind DJ:
My Sleeping Karma
Interlude I
Satya (Elektrohasch Schallplatten) (2008)
Edgar Broughton Band
I Got Mad
In Side Out (Harvest) (1972)
(From: The Best Of The Edgar Broughton Band (Out Demons Out!))
Damnation Of Adam Blessing
Back To The River
The Second Damnation (United Artists) (1970)
The Game
Gonna Get Me Someone
single (b/w Gotta Wait) (Decca) (1966)
(From: Rubble Vol. 5: The Electric Crayon Set)
The Flies
House Of Love
single (b/w It Had To Be You) (Decca) (1967)
(From: Rubble Vol. 5: The Electric Crayon Set)
The Fire
Father's Name Is Dad
single (b/w Treacle Toffee World) (Decca) (1968)
(From: Acid Drops, Spacedust & Flying Saucers)
The Hondells
Just One More Chance
single (b/w Yes To You) (Columbia) (1967)
(From: Vol. 2: 1965-1970)
The Delroys
Bermuda Shorts
single (b/w Milton Sparks With The Delroys-Time) (Apollo) (1957)
Boney M
Daddy Cool
single (b/w No Woman No Cry) (Hansa International) (1976)
(From: Greatest Hits)
Music behind DJ:
Marc Chantereau
Acier
Percussions/African Percussions (Patchwork) (unk)
Jimmy McGriff
Fat Cakes
single (b-side to Sugar, Sugar) (Capitol) (1970)
(From: Funky16Corners Blog)
The Elgins
It's Gonna Be Hard Times
single (b-side to Put Yourself In My Place) (Tamla/Motown) (1971)
(From: The Motown Anthology)
Annisteen Allen & Her Home Town Boys
I've Got Big Buldging Eyes (For You)
shellac 10″ (b-side to I Want A Man (Who's Gonna Do Right)) (Queen) (1946)
(From: Fine, Fine, Baby King's Blues Gals Of 40's)
Mills Brothers With Ella Fitzgerald
Big Boy Blue
shellac 10″ (b-side to Dedicated To You) (Decca) (1937)
(From: Mills Brothers Chronological Vol. 4 (1935-1937))
Tony Bennett
Limehouse Blues
The Many Moods Of Tony (Columbia) (1964)
June Christy
You Took Advantage Of Me
This Is June Christy! (Capitol) (1958)
(From: Capitol Sings Rodgers & Hart)
Billie Davis
You And I
single (b-side to Bedtime Stories) (Columbia) (1963)
(From: Whatcha Gonna Do?: Singles, Rarities And Unreleased 1963-1966)
Music behind DJ:
Fleetwood Mac
Albatross
single (b/w Jigsaw Puzzle Blues) (Blue Horizon) (1968)
Your DJ bids you farewell…