Podcast: Play in new window | Download (Duration: 2:59:05 — 245.9MB)
If you're looking for previous episodes, click here.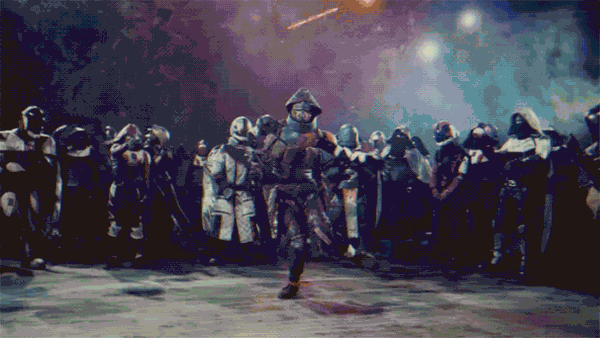 Hinky Dinky Time on WFMU's Give the Drummer Radio, episode 302: Friday, June 28, 2019 at noon, Eastern Time.
Show #302: What's the word?
Click here for everything you need to know about accessing the audio.
Access the accuplaylist and comments for this episode at
http://wfmu.org/playlists/hd/20190628

Hinky Dinky Time now has a telephone number! Direct your text message or voice mail to: (785) 251-3397. Unless you request otherwise, your voice mail may be played on the air. You'll increase your chances of that happening if you include your WFMU commenter name in your voice mail.
The archived audio and podcast is available now.
Artist
Title
Album (label) (year) (source)
Your DJ welcomes you:
Uncle Michael
Hinky Dinky Time Open
Food Brain
Liver Juice Vending Machine
Social Gathering (Polydor) (1970)
(From: Love, Peace & Poetry: Japanese Psychedelic Music)
Eddy Senay
Down Home
Hot Thang (Sussex) (1972)
Hank Snow
San Antonio Rose
prev. unr. (n/a) (1953)
(From: The Thesaurus Transcriptions (Bear Family))
Moon Mullican
San Antonio Rose
single (b/w Cedarwood Blues) (King) (1955)
(From: Moon Mullican 1954-1956 Chronological Classics)
Jimmy Bryant
Bryant's Boogie
shellac 10″ (b-side to Yodeling Guitar) (Capitol) (1952)
(From: Frettin' Fingers – The Lightning Guitar of Jimmy Bryant)
Speedy West & Jimmy Bryant
Cotton Pickin'
single (b-side to Sleep Walker's Lullaby) (Capitol) (1955)
(From: Speedy West & Jimmy Bryant – Flamin' guitars)
Tony Rice
Nardis
Mar West (Rounder) (1980)
(From: Tony Rice 1980-1981 Chronological Classics)
Washboard Rhythm Kings w/ Cal Clement
My Pretty Girl
shellac 10″ (b/w Bug-a-boo-Washboard Rhythm Kings) (Victor) (1933)
(From: The Ultimate Jazz Archive)
Albert Ammons
The Boogie Rocks
shellac 10″ (b-side to Albert's Special Boogie) (Commodore) (1948)
(From: The Ultimate Jazz Archive)
Music behind DJ:
Gong
A Sprinkling Of Clouds
Radio Gnome Invisible Vol. 3 – You (Virgin) (1974)
The Tremeloes
Instant Whip
single (b-side to (Call Me) Number One) (CBS) (1969)
(From: Greatest Hits)
Dave Pike Set
Suspicious Child
Infra-Red (MPS) (1970)
Sly & The Family Stone
Do You Know What? (Instrumental)
prev. unr. (Epic) (1971)
(From: There's A Riot Goin' On 2007 reissue bonus track)
The Meters
Simple Song
The Meters (Josie) (1969)
(From: Here Comes The Meter Man: The Complete Josie Recordings 1968-1970)
Dave Lambert
Blues
Sing/Swing Along With Dave Lambert (United Artists) (1960)
Tex Williams & His Western Caravan
Beer Barrel Polka
single (b/w Banjo Polka) (Capitol) (1950)
(From: Tex Williams & His Western Caravan 1946-1947 Chronological Classics)
Music behind DJ:
The Bar-Kays
Bar Kays Boogaloo
Soul Finger (Volt) (1967)
(From: Romp! Stomp! And Grind!)
Charanjit Singh
Raga Bhupali
Synthesizing – Ten Ragas To A Disco Beat (His Master's Voice) (1983)
John Berberian And The Rock East Ensemble
The Oud & the Fuzz
Middle Eastern Rock (Verve Forecast) (1969)
Barimar & Capricorn College
Anatomia Di Una Notte
Orfeo 2000 (Kansas) (1972)
Willie Lindo
Drum Song
Far And Distant (Wild Flower) (1974)
(From: Trojan Box Set – 35th Annivers)
Los Henry´s
Cumbia del Amor
single (b-side to Un Aniversario Mas) (Imsa) (unk.)
(From: Chicha for The Jet Set)
Juaneco y su Combo
Recordando a Fachín
Ven A Bailar Con Juaneco y Su Combo (Infopesa) (1972)
(From: Cumbia Beat Vol. 2)
Music behind DJ:
Nawell
Inti Che
Tormenta De Sudor (Cassette Blog 4to Aniversario) (Bandcamp) (2014)
UFO
Star Storm
Flying: UFO II Space Rock (Beacon) (1971)
Volcano the Bear
Spongecake Cathedral
Volquince (Volucan) (2008)
Music behind DJ:
Burt Bacharach
South American Getaway
Butch Cassidy And The Sundance Kid (Original Movie Soundtrack) (A&M) (1969)
David Crosby
Song With No Words (Tree With No Leaves)
If I Could Only Remember My Name (Atlantic) (1971)
The Oakland Elementary School Arkestra
Night
The Saga Of Padani (Modern Harmonic) (2018)
Sun Ra
Blue Soul
The Night of the Purple Moon (Thoth Intergalactic) (1970)
Dick Hyman
The Minotaur
Moog : the Electric Eclectics of Dick Hyman (Command) (1969)
Music behind DJ:
The Creed Taylor Orchestra
The Long Walk
Shock Music in Hi-Fi (ABC-Paramount) (1958)
Slam Stewart Quartet
Dark-Eyesky
shellac 10″ (b-side to Play Fiddle Play) (Savoy) (1945)
(From: The Ultimate Jazz Archive)
Seatrain
Flute Thing
Watch (Warner Bros.) (1973)
Focus Hocus
Pocus
Focus II (Imperial) (1971)
Edmund Welles
Big Bottom
Agrippa's 3 Books (Zeroth Law) (2005)
Music behind DJ:
Fleetwood Mac
Albatross
single (b/w Jigsaw Puzzle Blues) (Blue Horizon) (1968)
Your DJ bids you farewell…