Podcast: Play in new window | Download (Duration: 3:02:21 — 250.4MB)
If you're looking for previous episodes, click here.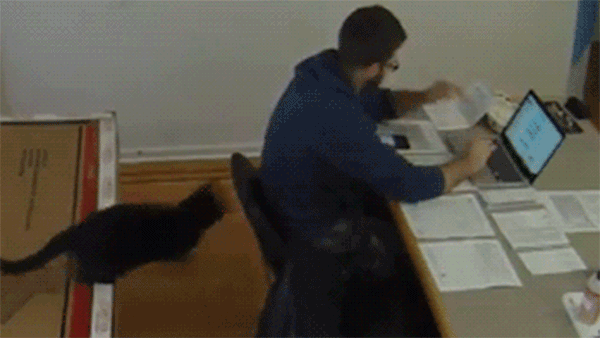 Hinky Dinky Time on WFMU's Give the Drummer Radio, episode 303: Friday, July 5, 2019 at noon, Eastern Time.
Show #303: I didn't choose the cat life…
Click here for everything you need to know about accessing the audio.
Access the accuplaylist and comments for this episode at
http://wfmu.org/playlists/hd/20190705

Hinky Dinky Time now has a telephone number! Direct your text message or voice mail to: (785) 251-3397. Unless you request otherwise, your voice mail may be played on the air. You'll increase your chances of that happening if you include your WFMU commenter name in your voice mail.
The archived audio and podcast is available now.
Artist
Title
Album (label) (year) (source)
Your DJ welcomes you:
Uncle Michael
Hinky Dinky Time Open
Billy Stewart
Summertime
single (b/w I Do Love You) (Chess) (1965)
The Temptations
It's Summer
single (b/w I'm The Exception To The Rule) (Gordy) (1971)
(From: The Complete Motown Singles Vol.11A: 1971)
Al Green
Feels Like Summer
The Belle Album (Hi) (1977)
(From: The Legendary Hi Records Albums Vol.3)
Marianne Faithfull
Summer Nights
single (b/w The Sha La La Song) (Decca) (1965)
(From: Marianne Faithfull's Greatest Hits)
War
Summer
single (b/w All Day Music) (United Artists) (1976)
(From: The Best Of War)
Mungo Jerry
In the Summertime
single (b/w Mighty Man) (Janus) (1970)
Saturday's Photograph
Summer Never Go Away
single (b-side to Gentle Loving San Francisco Man) (Columbia) (1969)
(From: Lost Jukebox Volume 043)
Bruce & Terry
Summer Means Fun
single (b/w Yeah!) (Columbia) (1964)
Music behind DJ:
Billy May
So Nice (Summer Samba)
As You Remember Them: Great Instrumentals & Other Favorites: Volume 3 (Time Life/Capitol) (1972)
(From: Ultra-Lounge Sampler)
The Art Ensemble of Chicago
Rock Out
Message to Our Folks (BYG) (1969)
Mexican Institute Of Sound + Toy Selectah
Explotar- Rob Birch, Kool A.D., Emicida & Maluca
Present: Compass (Six Degrees) (2016)
Songhoy Blues
Bamako
Résistance (Transgressive) (2017)
Brian Eno & David Byrne
Defiant
My Life In The Bush Of Ghosts (Sire) (1981)
Charles Wright and The Watts 103rd Street Rhythm Band
Wine
You're So Beautiful (Warner Bros) (1971)
Music behind DJ:
Harmonia
Walky-Talky
De Luxe (Brain) (1975)
Swingle Singers
Le Marche De Limoges
Getting Romantic (Philips) (1965)
(From: Compact Jazz)
Colin Blunstone
You Who Are Lonely
Journey (Epic) (1974)
Lou Reed
Love Is Here To Stay
Growing Up in Public (Arista) (1980)
Little Willie John
My Nerves
shellac 10″ (b/w Do Something For Me) (King) (1956)
(From: ABC of the Blues)
Eddie Hodges
The Water Is Over My Head
single (b/w Love Minus Zero) (Aurora) (1965)
Pete Brown And His Band voc. Helen Humes
(Can't Read, Can't Write) Gonna Buy Me A Telephone
shellac 10″ (b-side to The Cannon Ball) (Decca) (1942)
(From: Blues Box 2)
Amazing Farmer Singers of Chicago
I Got a Telephone in My Bosom
single (b-side to I Feel The Fire Burning) (HLF) (unk.)
(From: Fire In My Bones: Raw + Rare + Other-Worldly African-American Gospel [1944-2007])
Rudy Vallee And His Connecticut Yankees
By A Waterfall
shellac 10″ (b-side to Honeymoon Hotel) (Bluebird) (1933)
Music behind DJ:
The Peggy Brown Singers
Träumende Sterne (Dreamin' Stars)
Lovely Baby (Fontana) (1967)
(From: Dolce Far Niente)
Don French
Lonely Saturday Night
single (b/w Goldilocks) (Lancer) (1959)
(From: The Golden Age Of American Rock 'n' Roll vol.4)
Lorrie And Larry Collins
Whistle Bait
single (b/w Rock Boppin' Baby) (Columbia) (1958)
Gene Maltais
Gang War
single (b-side to The Raging Sea) (Lilac) (1959)
(From: 61 Classics From The Cramps' Crazy Collection)
Peanuts Wilson
Cast Iron Arm
single (b-side to You've Got Love) (Brunswick) (1957)
(From: That'll Flat… Git It ! – Vol.2)
Johnny Burnette and the Rock 'n Roll Trio
Rock Therapy
Johnny Burnette and the Rock 'n Roll Trio (Vogue/Coral) (1956)
Charlie Burton And Rock Therapy
Rock & Roll Behavior
single (b/w That Boy & My Girl) (Wild) (1977)
(From: One Man's Trash)
Charlie Burton
Even as We Speak
Is That Charlie Burton Or What?!?! (Wild) (1999)
(From: One Man's Trash)
Charlie Burton
Rabies Shots
Is That Charlie Burton Or What?!?! (Wild) (1982)
(From: One Man's Trash)
Charlie Burton And The Hiccups
Roadkill
I Heard That (Wild) (1985)
(From: One Man's Trash)
Spade Cooley
Whistle Bait
shellac 10″ (b/w Blonde Fiddle Blues) (RCA Victor) (1948)
(From: Swingin' 47-52 The Devils Dream)
Music behind DJ:
Raimondo Di Sandro E I Naples 73
Ore Perdute
Raimondo Di Sandro E I Naples 73 (CGO) (unk.)
Bob & Ray
Wally Ballou Interviews TV Fan
prev. unr. (n/a) (unk.)
(From: Classic: Volume 2, Tape 4)
The Gosdin Brothers
Love At First Sight
Sounds of Goodbye (Capitol) (1968)
Marty Stuart
Kansas City
Marty (With A Little Help From My Friends) (Ridge Runner) (1978)
(From: Marty Stuart 1977-1982 Chronological Classics)
Loretta Lynn
Woman Of The World (Leave My World Alone)
single (b/w Sneakin' In) (Decca) (1969)
Jimmy Newman
Grin and Bear It
The Ballad Of Baby Doe (MGM) (1959)
(From: Jimmy Newman Jimmy Newman 1958-1960 Chronological Classics Chronological Classics)
Hank Williams With His Drifting Cowboys
Lonesome Whistle
shellac 10″ (b/w Crazy Heart) (MGM) (1951)
(From: The Complete Hank Williams)
Little Feat
Lonesome Whistle
Hoy-Hoy! (Warner Bros.) (1981)
Jerry Reed
A Worried Man
Jerry Reed Explores Guitar Country (RCA Victor) (1969)
Lee Hazlewood
Friday's Child
Friday's Child (Reprise) (1966)
(From: Strung Out on Something New: The Reprise Recordings)
Music behind DJ:
Walter's Choir & Orchestra
My Credentials
Mozart – MES LP068 (Mozart Edition) (1971)
Gloria Gaynor
Let's Make A Deal
single (b/w Let's Make Love) (Polydor) (1976)
Barrence Whitfield & The Savages
Runnin' And Hidin'
Ow! Ow! Ow! (Rounder) (1987)
NRBQ
Get A Grip
Scraps (Kama Sutra) (1972)
Spirit
I'm Truckin'
Clear Spirit (Ode) (1969)
Hotel
Half Moon Silver
Half Moon Silver (MCA) (1980)
Faze-O
Riding High
Riding High (She) (1977)
(From: Fabio & Grooverider ‎– Masterpiece (Created By Fabio & Grooverider))
The Ink Spots
You're Breaking My Heart
shellac 10″ (b-side to Who Do You Know In Heaven (That Made You The Angel You Are?)) (Decca) (1949)
(From: Vol 1 Digging the Roots)
Music behind DJ:
Fleetwood Mac
Albatross
single (b/w Jigsaw Puzzle Blues) (Blue Horizon) (1968)
Your DJ bids you farewell…