Podcast: Play in new window | Download (Duration: 3:01:51 — 249.7MB)
If you're looking for previous episodes, click here.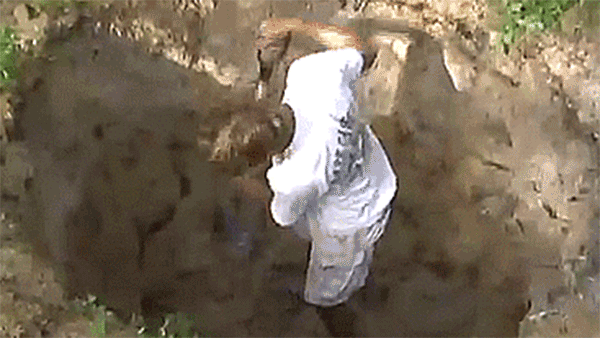 Hinky Dinky Time on WFMU's Give the Drummer Radio, episode 305: Friday, July 19, 2019 at noon, Eastern Time.
Show #305: There is no bottom.
Click here for everything you need to know about accessing the audio.
Access the accuplaylist and comments for this episode at
http://wfmu.org/playlists/hd/20190719

Hinky Dinky Time now has a telephone number! Direct your text message or voice mail to: (785) 251-3397. Unless you request otherwise, your voice mail may be played on the air. You'll increase your chances of that happening if you include your WFMU commenter name in your voice mail.
The archived audio and podcast is available now.
Artist
Title
Album (label) (year) (source)
Your DJ welcomes you:
Uncle Michael
Hinky Dinky Time Open
The Hondells
Ski Party
unk. (unk.) (1965)
(From: Jeffrey Glenn's Lost Jukebox Christmas: Our Snowflake Dreams (1963-1969))
Any Trouble
Foolish Pride
Where Are All The Nice Girls? (Stiff) (1980)
Sylvain, Sylvain
Deeper And Deeper
Sylvain Sylvain (RCA) (1979)
Minutemen
You Need the Glory
Double Nickels on the Dime (SST) (1984)
The Nettles Sisters With The Rodeo Tune Wranglers
Real Gone Jive
single (b/w Alibis Rodeo) (Rodeo) (1956)
(From: The Friendly Label Vol 1)
Van Morrison With Georgie Fame & Friends
Sack O'Woe
How Long Has This Been Going On (Verve/Exile) (1995)
The Moody Blues
Voices In The Sky
single (b/w Dr. Livingstone, I Presume) (Deram) (1968)
(From: The Singles+)
The Isley Brothers
Voyage to Atlantis
single (b/w So You Wanna Stay Down) (T-Neck) (1977)
(From: The Complete RCA Victor And T-Neck Album Masters (1959-1983))
Sham 69 & The Special Assembly
Hurry Up England – The People's Anthem
single (b/w Howling At The Moon & The Dorchester Raiders Under 8's Football Team-All Go Mad) (Parlophone) (2006)
(From: England Anthems 2006)
Fastbacks
Its Your Birthday
single (b/w You Cant Be Happy) (No Threes) (1981)
Music behind DJ:
Val Bennett
The Russians Are Coming (Take Five)
single (b/w Derrick Morgan-he Great Musical) (Striker Lee) (1968)
(From: Trojan Instrumentals Box Set)
Johnny Cash (feat. Anita Carter)
Another Man Done Gone
Blood, Sweat And Tears (Columbia) (1962)
Roy Orbison
Cry Softly Lonely One
single (b/w Pistolero) (MGM) (1967)
(From: The Great Songs Of Roy Orbison)
Bryan Ferry
Chance Meeting
Let's Stick Together (Island) (1976)
Brian Eno
By This River
Before and After Science (Polydor) (1977)
Eno
Driving Me Backwards
Here Come The Warm Jets (Island) (1973)
Victor Cavini
Arabesque
Middle East (Selected Sound) (1983)
Riley Puckett
The Longest Train I Ever Saw
shellac 10″ (b/w Somebody's Waiting For You) (Decca) (1938)
(From: Riley Puckett 1937-1939 Chronological Classics)
Bing Crosby
When Mother Nature Sings Her Lullaby
shellac 10″ (b-side to Darling Nellie Gray) (Decca) (1938)
(From: On Treasure Island)
Music behind DJ:
Luden Barnemünde & Johanna Cosmo Fetsch
Hype It Up!
SEL 5097 – Hip-Hop, Soul & Techno (Selected Sound) (1992)
The Gates Of Eden
No One Was There
single (b/w Elegy) (Warner Bros.) (1967)
(From: Lost Jukebox Vol.27)
Avengers
Listen Listen
single (b/w Just One More Chance) (Columbia) (1969)
Arkade
Rhythm Of The People
single (b/w The Morning Of Our Lives) (Dunhill) (1971)
(From: Lost Jukebox: Volume 164)
Electric Light Orchestra
Moma
ELO 2 (Harvest) (1973)
Black Sabbath
Hard Road
single (b/w Symptom Of The Universe) (Vertigo) (1978)
(From: Under Wheels Of Confusion 1970 – 1987)
Hawkwind
It's So Easy
single (b-side to The Psychedelic Warlords (Disappear In Smoke)) (United Artists) (1974)
Music behind DJ:
M. Gonet & A. Feanch
Police Suspense
Flash Resonance: Times Resonance (Charles Talar) (unk.)
Count Basie & Joe Williams
I'm Beginning To See The Light
The Greatest!! Count Basie Plays…JoeWilliams Sings Standards (Verve) (1956)
Mildred Bailey & Her Orchestra
Bob White (Whatcha Gonna Swing Tonight?)
shellac 10″ (b/w Just A Stone's Throw From Heaven) (Vocalion) (1937)
Anita Harris
Old Queenie Cole
single (b-side to Anniversary Waltz) (CBS) (1967)
Teddy Wilson Quartet
Ain't Misbeshavin'
shellac 10″ (b/w Honeysuckle Rose) (Brunswick) (1937)
(From: The Complete Verve Recordings of the Teddy Wilson Trio)
Hubert Rostaing Et Son Orchestre
Première Idée D'Eddie
shellac 10″ (b/w Seconde Idée D'Eddie) (Swing) (1942)
(From: Djangologie 1928-1950)
Brian Whitehouse
Hommage To Django
Classical Guitar (Bruton) (1978)
Grupo Los Daddys
La Cumbia Triste
unk. (unk.) (unk.)
Cumbias En Moog
Cumbia De Sal
single (b/w Cumbia Sobre El Mar) (Discos Fuentes) (1979)
(From: Big Box Of Afrosound)
Selena vs Sister Nancy
Bom Bom (Xikano Cumbia Teng Edit)
Cumbia Teng! (6Blocc) (2017)
Music behind DJ:
Charles Randolph Grean Sounde
Peter and the Wolf" (Ranwood) (1970)
Jimmie Rodgers
Jimmie Rodger's Last Blue Yodel
shellac 10″ (b/w Years Ago) (Bluebird) (1933)
(From: Jimmie Rodgers 1932-1933 Chronological Classics)
Clarence Williams And His Orch.
New Orleans Hop Scop Blues
shellac 10″ (b/w I Got Horses And Got Numbers On My Mind) (Vocalion) (1923)
Tex Ritter
Sam Hall
shellac 10″ (b/w Lady Killin' Cowboy) (Columbia) (1935)
(From: Tex Ritter 1932-1936 Chronological Classics)
Maston's Music Makers
Slick Chick Boogie
shellac 10″ (b/w Hill Billy Polka) (Pioneer) (unk.)
(From: Swinging West Volume #2)
Dicky Wells And His Orchestra
Bugle Call Rag
shellac 10″ (b/w Between The Devil And The Deep Blue Sea) (Swing) (1937)
(From: Dickie Wells 1927-1943 Chronological Classics)
Al Dexter
Honky Tonk Baby
shellac 10″ (b/w Don't Cry For Me When I'm Gone) (Vocalion) (1937)
(From: Al Dexter 1936-1938 Chronological Classics)
Bud Hobbs And His Trail Herders
Louisiana Swing
single (b/w I'm Gonna Set You Free) (MGM) (1954)
(From: Act Naturally: The Buck Owens Recordings 1953-1964)
Faron Young
Busted
Story Songs for Country Folks (Mercury) (1964)
Ferlin Husky
I've Got the World on a String
Sittin' On A Rainbow (Capitol) (1958)
(From: Ferlin Husky 1957-1958 Chronological Classics)
Music behind DJ:
Country Gentlemen
C. G. Express
The Award Winning Country Gentlemen (Rebel) (1972)
(From: Country Gentlemen Chronological Classics)
The Isley Brothers
Livin' in the Life / Go for Your Guns (Live)
Groove with You…Live! (shelved till 2016, Second Disc Records/Real Gone Music) (n/a) (1980)
(From: The Complete RCA Victor And T-Neck Album Masters (1959-1983))
Only Ones
Big Sleep
Baby's Got A Gun (CBS) (1980)
(From: The Immortal Story)
The Raspberries
Party's Over
Starting Over (Capitol) (1974)
(From: Capitol Collectors Series)
Music behind DJ:
Fleetwood Mac
Albatross
single (b/w Jigsaw Puzzle Blues) (Blue Horizon) (1968)
Your DJ bids you farewell…