If you're looking for previous episodes, click here.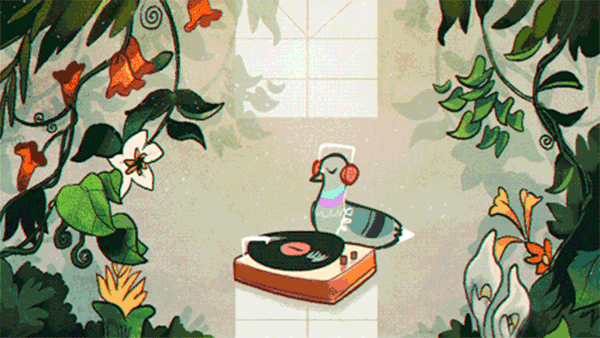 Hinky Dinky Time on WFMU's Give the Drummer Radio, episode 311: Friday, August 30, 2019 at Noon, Eastern Time.
Show #311: Flock together
Click here for everything you need to know about accessing the audio.
Access the accuplaylist and comments for this episode and archived audio at
http://wfmu.org/playlists/hd/20190830
Hinky Dinky Time now has a telephone number! Direct your text message or voice mail to: (785) 251-3397. Unless you request otherwise, your voice mail may be played on the air. You'll increase your chances of that happening if you include your WFMU commenter name in your voice mail.
The archived audio is available now.
Artist
Title
Album (label) (year) (source)
Your DJ welcomes you:
Uncle Michael
Hinky Dinky Time Open
The Jam
Start!
single (b/w Liza Radley) (Polydor) (1980)
Les Surfs
Uh Huh
single (b-side to Si J'Avais Un Marteau(If I Had A Hammer)) (Disques Festival) (1963)
Fighter Squadron
Ah La
single (b-side to When He Comes) (Bell) (1971)
Jimmie Rodgers
I've Ranged, I've Roamed, I've Traveled (tk 1)
shellac 10″ (b-side to Why Did You Give Me Your Love?) (Montgomery Ward) (1929)
(From: Jimmie Rodgers 1929 Chronological Classics)
Skeets McDonald
The All American Boy
prev. unr. (Capitol) (1958)
(From: Don't Let The Stars Get In Your Eyes (Bear Family, 1986))
Tom T Hall
Turn It On, Turn It On, Turn It On
We All Got Together And… (Mercury) (1972)
Kacey Musgraves
Biscuits
Pageant Material (Mercury Nashville) (2015)
The Alan Parsons Project
I Wouldn't Want To Be Like You
I Robot (Arista) (1977)
Music behind DJ:
Roger Roger
Sound Industrial N°2
IM 25 – Sounds Industrial (L'Illustration Musicale) (1977)
The Cryan' Shames
Greenburg, Glickstein, Charles, David Smith & Jones
Synthesis (Columbia) (1968)
Rose Royce
I Wanna Get Next To You
Car Wash (Original Motion Picture Soundtrack) (MCA) (1976)
Milo Twins
Blow Your Whistle Freight Train
shellac 10″ (b-side to Its Sinful To Flirt) (Decca) (1939)
(From: 1939-1947)
Medical Missionaries Of Mary Choral Group
Angels (Watching Over Me)
single (b/w Spring) (Kapp) (1965)
Perry Como
Just One Way to Say I Love You
shellac 10″ (b/w Let's Take An Old-Fashioned Walk) (RCA Victor) (1949)
Chet Baker
Dancing On The Ceiling
It Could Happen To You – Chet Baker Sings (Riverside) (1958)
Group Therapy
Silhouetted Summer Dream
single (b-side to You Haven't Lived (Till You've Loved Someone)) (Parasonic) (1966)
(From: Lost Jukebox: Volume 142)
The Jones Boys
Seashore Dreamin'
single (b/w Why Did He Have To Bring Her) (Atco) (1967)
(From: Sunshine & Rainbows: Volume 7)
Music behind DJ:
Bernard Lubat & Herve' Roy
Bahia Bossa Nova
Telemusic 3010 – Vibraphones Vol. 1 (Tele Music) (1970)
Bombino
Tar Hani (My Love)
Agadez (Cumbancha) (2011)
Amsterdam Klezmer Band And Sondorgo
Rubber Band
Szikra (Vetnasj) (2018)
Claude Vasori
The Rhythm Woman
Sports – Pop – Gags – Sweet (Musique Pour L'Image) (1968)
The Mutual Understanding
Always True to You Darling in my Fashion
In Wonderland (Nimbus 9) (1968)
Mel Tormé
Forty Second Street
single (b/w Sunday In New York) (Atlantic) (1964)
(From: Cocktail Mix Vol. 3 – Swingin' Singles)
Ben Folds
Wandering
Speed Graphic (Attacked By Plastic) (2003)
Music behind DJ:
Paul Osborne, Hasse Engström
Overland Trail
Match Music MAT 115 – Destinations (Match Music Library) (1989)
The Faces
Too Bad
A Nod Is As Good As A Wink…To A Blind Horse (Warner Bros.) (1971)
(From: Five Guys Walk Into A Bar…)
Humble Pie
Growing Closer
As Safe As Yesterday Is (Immediate) (1969)
Black Sabbath
Sleeping Village
Black Sabbath (Vertigo) (1970)
Mott the Hoople
Laugh At Me
Mott the Hoople (Island) (1969)
(From: Mental Train: The Island Years 1969-1971 – Mott The Hoople)
Guadalupe Plata
Tormenta
Guadalupe Plata (2015) (Everlasting) (2015)
The Birds
Run Run Run
prev. unr. (n/a) (unk.)
(From: The Collector's Guide To Rare British Birds)
Music behind DJ:
Ricardo Caliente
Money, Money, Money
Panpipes Play ABBA (Elap) (1998)
Fairport Convention
Matty Groves (Take 1)
Liege & Lief (Island) (1969)
(From: Come All Ye: The First Ten Years)
Jerry Reed
The Claw
single (b-side to Oh What A Woman!) (RCA Victor) (1969)
(From: 1965-1968)
Aki Kumar
Eena Meena Deeka
Aki Goes To Bollywood (Little Village Foundation) (2016)
Spirits Of Rhythm
Scattin' The Blues
single (b-side to She Ain't No Saint) (Black & White) (1945)
Juaneco Y Su Combo
Caballito Nocturno
Juaneco Y Su Combo (Imsa) (1969)
Andrés Digital
Cumbia de la Cantina (Andrés Digital Mash-Up)
Andrés Digital inna Reggae Cumbia Style (Bandcamp) (2011)
Grace Jones
I Need A Man
single (b/w Again And Again) (Orfeus) (1975)
(From: Disco)
Music behind DJ:
Grace Jones
I Need A Man (Instrumental Version)
12″ single (b-side to I Need A Man) (Beam Junction) (1977)
(From: Disco)
Fairport Convention
If I Had a Ribbon Bow
single (b/w If (Stomp)) (Track) (1968)
Aesop's Fables
I'm Gonna Make You Love Me
single (b/w They Go Out And Get It) (Cadet Concept) (1968)
(From: Lost Jukebox: Volume 216)
Larry Graham
Is It Love?
single (b/w Are You Happy?) (Warner Bros.) (1978)
(From: Best of Larry Graham and Graham Central Station, Vol. 1)
Instant Ralston
Rock and Mole
single (b-side to Mariposa) (Scepter) (1971)
Al Terry
Good Deal, Lucille
shellac 10″ (b/w Say A Prayer For Me) (Hickory) (1954)
(From: Dim Lights, Thick Smoke And Hillbilly Music – Country And Western Hit Parade)
Graham Parker
Back To Schooldays
Howlin' Wind (Vertigo) (1976)
The Replacements
Little Mascara
Tim (Sire) (1985)
Les Claypool's Frog Brigade
Long In The Tooth
Purple Onion (Prawn Song) (2002)
Giorgio
Happy Birthday
single (b-side to Looky, Looky) (Hansa) (1969)
Red Rector And Fred Smith
This Is the End
Songs From The Heart Of The Country (County) (1969)
(From: 1969-1973)
Music behind DJ:
Fleetwood Mac
Albatross
single (b/w Jigsaw Puzzle Blues) (Blue Horizon) (1968)
Your DJ bids you farewell…

http://www.stylesdeluxe.com/gtdr/HDTonGTDR-2019-08-30-311.mp3