Podcast: Play in new window | Download (Duration: 2:58:41 — 245.4MB)
If you're looking for previous episodes, click here.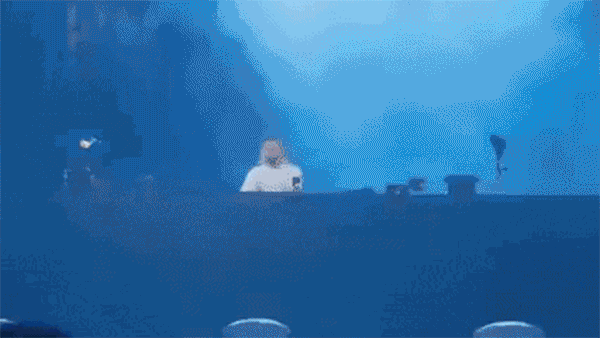 Hinky Dinky Time on WFMU's Give the Drummer Radio, episode 313: Friday, September 13, 2019 at Noon, Eastern Time.
Show #313: Don't call me no disc jockey.
Click here for everything you need to know about accessing the audio.
Access the accuplaylist and comments for this episode at
http://wfmu.org/playlists/hd/20190913
Hinky Dinky Time now has a telephone number! Direct your text message or voice mail to: (785) 251-3397. Unless you request otherwise, your voice mail may be played on the air. You'll increase your chances of that happening if you include your WFMU commenter name in your voice mail.
The archived audio and podcast is available now.
Artist
Title
Album (label) (year) (source)
Your DJ welcomes you:
Uncle Michael
Hinky Dinky Time Open
Bert Jansch
Lucky Thirteen
Lucky Thirteen (Vanguard) (1966)
(From: It Don't Bother Me)
Chuck Berry
Thirteen Question Method
New Juke Box Hits (Chess) (1961)
(From: Johnny B. Goode/His Complete `50s Chess Recordings)
Ann-Margret
Thirteen Men
The Vivacious One (RCA) (1962)
(From: Atomic Platters: Cold War Music from the Golden Age of Homeland Security)
Earl Brooks And His Plantation Playboys
Thirteen Minutes
single (b/w Tonight) (Nabor) (1964?)
(From: Twisted Tales from the Vinyl Wastelands Vol 10)
Timi Yuro
Thirteenth Hour
single (b-side to What's A Matter Baby (Is It Hurting You)) (Liberty) (1962)
(From: The Voice That Got Away)
David Newman
The Thirteenth Floor
single (b/w Yesterday) (Atlantic) (1968)
(From: Funky16Corners Radio v.87 – Wind of Change)
The Lurkers
Just Thirteen
single (b/w Countdown) (Beggars Banquet) (1979)
Big Star
Thirteen
#1 Record (Ardent) (1972)
Music behind DJ:
R. Dero
Dance On The Island
Happy Showcase (Music In Various Light Moods) (RKM) (1980)
Motelli Skronkle
Oi Muammar
Motelli Skronkle (Seal On Velvet) (1991)
(From: Collection)
Gong
Cat in Clark's Shoes
Shamal (Virgin) (1975)
Nazz
Under The Ice
Nazz Nazz (SGC/GRT) (1969)
Hornets
Give Me A Kiss
single (b/w She's My Baby) (V.I.P.) (1964)
(From: Complete Motown Singles – Vol 4)
The Beatles
House Of The Rising Sun
prev. unr. (n/a) (1969)
(From: Artifacts II)
The Moody Blues
I'm Just a Singer (In a Rock and Roll Band)
Seventh Sojourn (Threshold) (1972)
Music behind DJ:
Roger Webb
Three-Quarters-Ville
Three-Quarters-Ville (Chappell) (1968)
(From: Natural Born Fillers 2)
Karel Gott A Milan Chladil
Je Krásné Lásku Dát (Love Is A Many Splendored Thing)
single (b-side to Karel Gott-Jezebel) (Supraphon) (1964)
The Ronettes
Paradise
prev. unr. (Philles) (1964)
(From: The Ultimate Collection)
Laura Nyro
Eli's Comin' (Mono Single Version)
single (b-side to Sweet Blindness) (Columbia) (1968)
(From: A Little Magic, A Little Kindness: The Complete Mono Albums Collections)
Bill Justis & His Orchestra
Flea Circus
single (b/w Cloud Nine) (Phillips) (1959)
(From: The Complete Sun Singles Vol.6)
Harmony Grass
Mrs. Richie
single (b-side to Cecilia) (RCA Victor 190) (1970)
(From: Lost Jukebox Volume 083)
The Kinks
Last of the Steam Powered Trains
Village Green Preservation Society (Pye) (1968)
Joe Cocker
Hitchcock Railway
Joe Cocker! (A&M) (1969)
(From: The Anthology)
Music behind DJ:
Lloyd Glenn
Cute Tee
single (b-side to Black Fantasy) (Aladdin) (1958)
Prince
Planet Earth
Planet Earth (NPG) (2007)
Finished Touch
Sticks And Stones (But The Funk Won't Never Hurt You)
Need To Know You Better (Motown) (1978)
Edwin Starr
Time
War & Peace (Gordy) (1970)
Tafo
Wey Titly Non Par (feat. Afshan)
unk. (unk.) (unk.)
(From: "Life Is Dance!" Plugged-in Sounds Of Wonder at the Pakistani Picture House.)
Dinah Washington
My Man's An Undertaker
shellac 10″ (b-side to Since My Man Has Gone And Went) (Mercury) (1953)
(From: The Ultimate Jazz Archive)
Johnny Lytle
September Song
Possum Grease (Muse) (1995)
Music behind DJ:
Vjbar
Boss For Me
Nuovo Repertorio Editoriale NRE 1093 – Strumentali: Caratteristici Moderni (Nuovo Repertorio Editoriale) (1987)
Danny Gatton
Ode To Billie Joe
prev. unr. (NRG) (1991)
(From: Redneck Jazz (CD Reissue))
Nashville West (feat. Clarence White)
Ode To Billie Joe
Nashville West (Sierra Briar Records) (1978)
(From: Byrd Parts: Oddities, Curios, Rarities & Essentials By Members Of The Byrds, Alone And Together 1964-1980)
Jimmy Martin & The Sunny Mountain Boys
Crow on the Banjo
Big And Country Instrumentals (Decca) (1967)
(From: Jimmy Martin & The Sunny Mountain Boys 1965-1968 Chronological Classics)
Sons of the Pioneers
Love Song of the Waterfall
unk. (unk.) (1941)
(From: Sons of the Pioneers 1941 Vol 1 Chronological Classics)
Tarter & Gay
Brownie Blues
shellac 10″ (b/w Unknown Blues) (Victor) (1928)
(From: The Bristol Sessions – The Big Bang Of Country Music – 1927-1928)
The Five Spirits of Rhythm (as The Five Cousins)
Nobody's Sweetheart
unk. (TO 1334 (matix #)) (1933)
(From: We've Got Jive)
America
Sister Golden Hair
Hearts (Warner Bros.) (1975)
Music behind DJ:
Paolo Renosto
Filter
I Marc 4 (Nelson) (1970)
(From: Intermezzi Music Library MEZ 002 – I MARC 4 – GLP 1002)
It's All Meat
Crying Into The Deep Lake
It's All Meat (Columbia) (1970)
Cab Calloway And His Orchestra
Between The Devil And The Deep Blue Sea
shellac 10″ (b/w Kickin' The Gong Around) (Brunswick) (1931)
Una Mae Carlisle
Blitzkrieg Baby
shellac 10″ (b-side to It's Sad But True) (Bluebird) (1941)
(From: Lester Young Vol.2 (1939-41))
Ann Peebles
Come to Mama
single (b/w I'm Leavin' You) (Hi) (1975)
(From: The HI Records Singles A's and B's)
P. P. Arnold
If You See What I Mean
single (b-side to The Time Has Come) (Immediate) (1967)
(From: The First Cut Is The Deepest)
Helen Merrill
When the World Was Young
You've Got a Date with the Blues (Metrojazz) (1958)
Fleetwood Mac
Albatross
single (b/w Jigsaw Puzzle Blues) (Blue Horizon) (1968)
Your DJ bids you farewell…

http://www.stylesdeluxe.com/gtdr/HDTonGTDR-2019-09-13-313.mp3