Podcast: Play in new window | Download (Duration: 3:07:36 — 257.6MB)
If you're looking for previous episodes, click here.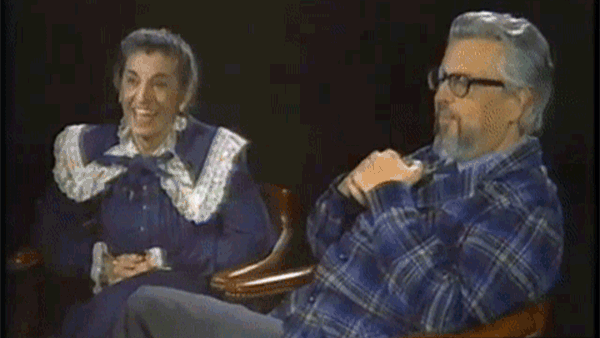 Hinky Dinky Time on WFMU's Give the Drummer Radio, episode 318: Friday, October 18, 2019 at Noon, Eastern Time.
Show #318: You can't spell "Hellraiser" without AI.
Click here for everything you need to know about accessing the audio.
Access the accuplaylist and comments for this episode at
http://wfmu.org/playlists/hd/20191025
Hinky Dinky Time now has a telephone number! Direct your text message or voice mail to: (785) 251-3397. Unless you request otherwise, your voice mail may be played on the air. You'll increase your chances of that happening if you include your WFMU commenter name in your voice mail.
The archived audio and podcast is available now.
Artist
Title
Album (label) (year) (source)
Your DJ welcomes you:
Uncle Michael
Hinky Dinky Time Open
The Osborne Brothers
Rocky Top
single (b/w My Favorite Memory) (Decca) (1968) (Felice & Boudleaux)
Cab Calloway With The Four Bells, Jimmy Carroll And Orchestra
Hey Joe
single (b-side to Gambler's Guitar) (Bell) (1953) (Original release by Carl Smith/Boudleaux)
Fairport Convention
Some Sweet Day
BBC Session (n/a) (1969) (Original release by Everly Brothers/Felice & Boudleaux)
Jussi & The Boys
Nääsville Blues
Kerran Vielä, Pojat! (Turenki) (2014) (Original release by Everly Brothers/Felice & Boudleaux)
The Beverly Sisters
Willie Can
shellac 10″ (b/w We've Started Courtin') (Decca) (1956) (Original release by Mitch Miller and His Orchestra and Chorus/Felice & Boudleaux)
Solomon King
She Wears My Ring
single (b/w I Get That Feeling Over You) (Columbia) (1967) (Felice & Boudleaux)
Tompall & the Glaser Brothers
She Loves the Love I Give Her
single (b-side to Ooie-Gooie) (Decca) (1959) (Boudleaux)
The Blackwells
Always It's You
single (b-side to Honey Honey) (Kaimie) (1960) (Felice & Boudleaux)
Cowboy Copas
Blue Kimona
single (b/w Breeze) (Dot) (1957) (Boudleaux)
Dick Dale & His Del-Tones
Mexico
King Of The Surf Guitar (Capitol) (1963) (Bob Moore and His Orchestra/Boudleaux)
Robbie Fulks
Wedding of the Bugs
Straight Outta Boone Country (Bloodshot) (1997) (Original release by Moon Mullican/Boudleaux and Moon Mullican)
Music behind DJ:
Al Hirt
Theme From A Dream
Honey In The Horn (RCA Victor) (1963) (Original release by Chet Atkins/Boudleaux)
Bob Luman
Let's Think About Living
single (b/w You've Got Everything) (Warner Bros.) (1960) (Boudleaux)
Rusty & Doug Kershaw
Hey Sheriff
single (b-side to Sweet Thing (Tell Me That You Love Me)) (Hickory) (1958) (Felice & Boudleaux)
Cowboy Copas And Kathy Copas
Copy Cat
shellac 10″ (b-side to Those "Gone And Left Me" Blues) (King) (1952) (Felice & Boudleaux)
Sonny James
Baltimore
single (b-side to Least Of All You) (Capitol) (1964) (Felice & Boudleaux)
Roy Clark
Come Live With Me
single (b-side to Darby's Castle) (Dot) (1973) (Felice & Boudleaux)
Marty Wilde
Love Of My Life
Wilde About Marty (Philips) (1959) (Original release by Everly Brothers/Felice & Boudleaux)
The Hep Stars
Bird Dog
single (b-side to A Tribute To Buddy Holly) (Olga) (1965) (Original release by Everly Brothers/Boudleaux)
Gram Parsons And Emmylou Harris
Brand New Heartache
Sleepless Nights (A&M) (1976) (Original release by Everly Brothers/Felice & Boudleaux)
Helen Merrill
Devoted To You
American Country Songs (Atco) (1959) (Original release by Everly Brothers/Boudleaux)
The Persuasions
All I Have To Do Is Dream
Good News (Rounder) (1982) (Original release by Everly Brothers/Boudleaux)
Music behind DJ:
Chet Atkins and His Galloping Guitar
Country Gentleman
single (b-side to The Bells Of St. Mary's) (RCA Victor) (1953) (Boudleaux & Chet Atkins)
Golden Boys
Wake Up Little Susie
single (b/w unk.) (unk.) (1958) (Original release by Everly Brothers/Felice & Boudleaux)
Connie Smith
I'm Little But I'm Loud
Connie In The Country (RCA Camden) (1967) (Original release by Little Jimmy Dickens/writteb by Boudleaux & Little Jimmy Dickens)
Little Jimmy Dickens
It May Be Silly (But Ain't It Fun)?
shellac 10″ (b/w What About You) (Columbia) (1951) (Boudleaux & Little Jimmy Dickens)
Eddy Arnold and His Guitar
I've Been Thinking
shellac 10″ (b/w Don't Forget) (RCA Victor) (1958) (Boudleaux)
Goldie Hill
It's A Lovely, Lovely World
single (b-side to Loved And Lost) (Decca) (1961) (Original release by Carl Smith/Boudleaux)
Bobby Lord
Hawk-Eye
shellac 10″ (b/w I Can't Make My Dreams Understand) (Columbia) (1955) (Boudleaux)
Thelma Blackmon
Living Doll
single (b/w I'll Never Believe It) (MGM) (1957) (Boudleaux)
Tommy Zang
I'm Gonna Slip You Offa My Mind
single (b-side to Every Hour, Every Day) (Hickory) (1961) (Felice & Boudleaux)
Merle Haggard and The Strangers
Living With The Shades Pulled Down
single (b-side to It's All In The Movies) (Capitol) (1975) (Felice & Boudleaux and Merle Haggard)
Elvis Presley
Hows The World Treating You
Elvis (RCA Victor) (1956) (Original release by The Beaver Valley Sweethearts/Boudleaux and Chet Atkins)
Music behind DJ:
Bob Moore
Hot Spot
single (b-side to Mexico) (Monument) (1961) (Original release by Boudleaux Bryant and The Sparks/Felice & Boudleaux)
Moon Mullican
Sugar Beet
shellac 10″ (b-side to Pipeliner Blues) (King) (1952) (Boudleaux)
Webb Pierce
Bye Bye Love
single (b-side to Missing You) (Decca) (1957) (Original release by Everly Brothers/Felice & Boudleaux)
Homer And Jethro With June Carter
Country Girl
shellac 10″ (b-side to Baby, It's Cold Outside (With Apologies To Frank Loesser)) (RCA Victor) (1949) (Original release by Little Jimmy Dickens/Felice & Boudleaux)
Eddy Arnold With Hugo Winterhalter's Chorus And Orchestra
The Richest Man (In The World)
shellac 10″ (b/w I Walked Alone Last Night) (RCA Victor) (1955) (Boudleaux)
Carl Smith
Back Up Buddy
shellac 10″ (b-side to If You Tried As Hard To Love Me (As You Do To Break My Heart)) (Columbia) (1953) (Felice & Boudleaux?)
Little Jimmy Dickens
I Got A Hole in My Pocket
single (b/w Me And My Big Loud Mouth) (Columbia) (1958) (Felice & Boudleaux)
John Prine with Iris DeMent
We Could
In Spite Of Ourselves (Oh Boy) (1999) (Original release by Little Jimmy Dickens/Felice)
Sara Watkins
You're The One I Love
Sun Midnight Sun (Nonesuch) (2012) (Original release by Everly Brothers/Felice & Boudleaux)
Jimmy Webb
Love Hurts
Letters (Reprise) (1972) (Original release by Everly Brothers/Boudleaux)
The Beatles
So How Come (No One Loves Me)
prev. unr. (BBC) (1963) (Original release by The Omegas/Felice & Boudleaux)
Music behind DJ:
Leo Kottke
All I Have To Do Is Dream
Guitar Music (Chrysalis) (1981) (Original release by Everly Brothers/Boudleaux)
Anita Carter
Blue Doll
single (b/w Go Away Johnny) (Cadence) (1958) (Boudleaux)
Skeeter Davis
Raining In My Heart
Sings Buddy Holly (RCA Victor) (1967) (Original release by Buddy Holly/Felice & Boudleaux)
The Lane Brothers
Little Brother
single (b/w So Satisfied) (RCA Victor) (1958) (Felice & Boudleaux)
Ray Charles
Midnight
Modern Sounds in Country and Western Music Volume Two (ABC-Paramount) (1962) (Original release by Red Foley/Boudleaux & Chet Atkins)
Ruth Brown With The James Quintet & Orch.
Have a Good Time
single (b/w Ruth Brown With Orchestra-Daddy Daddy) (Atlantic) (1952) (Original release by Tony Bennett with Percy Faith and His Orchestra/Felice & Boudleaux)
Bob Dylan
Take Me As I Am (Or Let Me Go)
Self Potrait (Columbia) (1970) (Original release by Little Jimmy Dickens/Boudleaux)
Nick Lowe & Dave Edmunds
Take a Message to Mary
Nick Lowe & Dave Edmunds Sing The Everly Brothers (Seconds of Pleasure bonus EP) (F-Beat) (1980) (Original release by Everly Brothers/Felice & Boudleaux)
Elvis Costello
Sleepless Nights
Return of the Grievous Angel: A Tribute to Gram Parsons (Almo Sounds) (1999) (Original release by Everly Brothers/Felice & Boudleaux)
David Ross
Wake Up Little Susie
shellac 10″ (b/w Be My Girl) (Embassy) (1957) (Original release by Everly Brothers/Felice & Boudleaux)
Music behind DJ:
Jerry Byrd
Sleepless Nights
Potpourri (Monument) (1966) (Original release by Everly Brothers/Felice & Boudleaux)
Mark Dinning
Lonely Island
single (b/w Turn Me On) (MGM) (1961) (Original release by Everly Brothers/Boudleaux)
The Fourmost
Just In Case
single (b-side to Hello Little Girl) (Parlophone) (1963) (Original release by Everly Brothers/Boudleaux)
Kitty Wells
A Change Of Heart
single (b-side to Three Ways (To Love You)) (Decca) (1957) (Felice & Boudleaux)
Silas Dooley Jr. (Dave Adams, Joe Meek prod.)
Out Behind The Barn
prev. unr. (n/a) (1963) (Original release by Little Jimmy Dickens/Boudleaux)
Robert Mitchum
That Man Right There
single (b/w You Deserve Each Other) (Monument) (1967) (Felice & Boudleaux)
Steve Alaimo
Lady Of The House
single (b-side to Blowin' In The Wind) (ABC-Paramount) (1965) (Original release by Rusty Draper/Felice & Boudleaux)
Chris Hillman and Herb Pederson
Problems
Way Out West (Back Porch) (2002) (Original release by Everly Brothrs/Felice & Boudleaux)
Skeeter Davis
My Last Date (With You)
single (b/w Someone I'd Like To Forget) (RCA Victor) (1960) (Boudleaux, Floyd Cramer, Skeeter Davis)
The Everly Brothers
Like Strangers
single (b/w Brand New Heartache) (Cadence) (1960) (Original release by Everly Brothers/Boudleaux)
The Everly Brothers
Poor Jenny
single (b-side to Take A Message To Mary) (Cadence) (1958) (Felice & Boudleaux)
Bud & Felice Bryant
Overweight Blues
single (b/w I Dreamed Of A Wedding) (MGM) (1951)
Music behind DJ:
Fleetwood Mac
Albatross
single (b/w Jigsaw Puzzle Blues) (Blue Horizon) (1968)
Your DJ bids you farewell…

http://www.stylesdeluxe.com/gtdr/HDTonGTDR-2019-10-25-318.mp3