Podcast: Play in new window | Download (Duration: 3:04:35 — 253.5MB)
If you're looking for previous episodes, click here.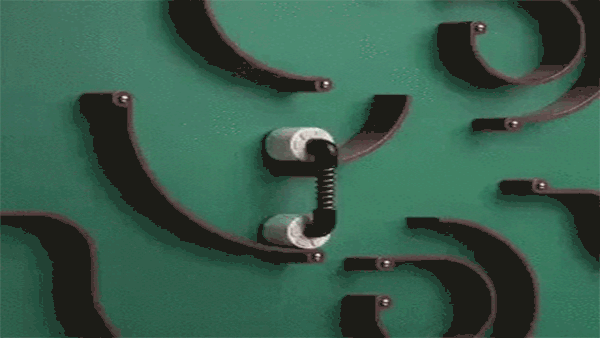 Hinky Dinky Time on WFMU's Give the Drummer Radio, episode 324: Friday, December 20, 2019 at Noon, Eastern Time.
Show #324: Everything falls into place.
Click here for everything you need to know about accessing the audio.
Access the accuplaylist and comments for this episode at
http://wfmu.org/playlists/hd/20191220
On January 3, 2020, Hinky Dinky Time will present the 4th Annual Listener Request Show!
Requests will be accepted ONLY after 3:00 PM Easter Time on Friday, December 13, 2019, until 9:00 AM Eastern Time, on Friday, January 3, 2020, and ONLY via the playlist email form, text message, or voice mail. Use the email form or direct your text message or voice mail to: (785) 251-3397.
Unless you request otherwise, your voice mail may be played on the air. There is no warranty, implied or otherwise, that your request will be played, or that your voice mail message will be heard on the program. You'll increase your chances of having your request played if you suggest two or three selections, and you'll increase your chances of being heard if you include your WFMU commenter name in your voice mail.
Have fun! And remember, the name of the game is not "Stump Uncle Michael".
The archived audio and podcast is available now.
Artist
Title
Album (label) (year) (source)
Your DJ welcomes you:
Uncle Michael
Hinky Dinky Time Open
Lou Rawls
The Little Drummer Boy
Merry Christmas. Ho! Ho! Ho! (Capitol) (1967)
(From: Now That's What I Call Christmas! Signature Collection)
George Stavis
Winterland Doldrums
Labyrinths (Vanguard) (1969)
Cleo Brown
Latch On
shellac 10″ (b/w Slow Poke) (Decca) (1936)
(From: Cleo Brown 1935-1951 Chronological Classics)
Melody Aces
Asaw Fofor
single (b-side to Emmase Puro O) (Decca) (1963)
(From: Culture Shock: Doug Schulkinds 2004 Marathon Premium)
Paul & Linda McCartney
Eat At Home
Ram (Apple) (1971)
The Strangers
Caravan
Getting To Know The Strangers (Capitol) (1971)
Music behind DJ:
People Like Us
Swinglargo
Abridged Too Far (UbuWeb) (2004)
Bob Dylan
Winterlude
New Morning (Columbia) (1970)
Billy & The Kids
It's Not The Same
single (b-side to Say You Love Me) (Julian) (1966)
(From: Woman Of Stone – Usa Garage Greats)
Jefferson Airplane
Lather
Crown Of Creation (RCA Victor) (1968)
Secos & Molhados
O Patrão Nosso De Cada Dia
Secos E Molhados (Continental) (1973)
Gal Costa
Passarinho
India (Philips) (1973)
Terry Callier
Occasional Rain
Occasional Rain (Cadet) (1972)
Rumour
Play Mama Play
single (b/w Sunshine Lady) (Warm & Genuine) (1973)
Eddy Arnold
You Don't Know Me
single (b/w The Rockin' Mockin' Bird) (RCA Victor) (1956)
(From: The Songwriter Series)
Music behind DJ:
Leo Kottke
Arms Of Mary
Peculiaroso (Private) (1994)
Johnny Moore's Three Blazers (voc. Charles Brown)
Cold In Here
shellac 10″ (b/w Teresa) (Exclusive) (1948)
(From: The Classic Earliest Recording)
Andre Williams "Mr. Rhythm"
Bacon Fat
single (b/w Just Because Of A Kiss) (Epic) (1956)
(From: Songs The Cramps Taught Us Vol.1)
Jack Bland & The Rhythmakers
It's Gonna be You
shellac 10″ (b-side to Shine On Your Shoes) (American Record Corporation) (1932)
(From: The Ultimate Jazz Archive)
Lonnie Johnson
Tomorrow Night
shellac 10″ (b/w What A Woman) (King) (1948)
(From: Lonnie Johnson 1948 Chronological Classics)
The Upsetters
Kentucky Skank
Double Seven (Trojan) (1973)
(From: Essential Madness from the Scratch Files)
June Carter
Tennessee Mambo
shellac 10″ (b/w Let Me Go Lover) (Columbia) (unk.)
(From: June Carter 1949-1956 Chronological Classics)
Ferguson, Davis & Jones
Happy And Free (Out In The Country)
single (b/w CANTERBURY ROAD) (Epic) (1970)
(From: Lost Jukebox Volume 052)
Slim Whitman
I'm Casting My Lasso Towards the Sky
single (b/w There's A Rainbow In Ev'ry Teardop) (RCA Victor) (1953)
(From: Slim Whitman 1952-1954 Chronological Classics)
Music behind DJ:
Les Hurdle-Frank Ricotti
Dank
Terrestrial Journey (Bruton) (1978)
Jim Campilongo & The 10 Gallon Cats
Botro the Robot
Loose (Blue Hen) (1997)
Grateful Dead
The Other One Jam
1968-06-19 – Carousel Ballroom (n/a) (1968)
Doyle Bramhall II & Smokestack
Life
Welcome (RCA) (2001)
Charlie Rich
Hey, Good Lookin'
Charlie Rich Sings Country and Western (Hi) (1967)
(From: Complete Hi Recordings Of Charlie Rich)
JD McPherson
Rome Wasn't Built In A Day
The Warm Covers EP (Rounder) (2014)
The Fragile Lime
I Know What It Is
single (b-side to Fairyland (When I Was A Little Man)) (Sabrina Records Corp.) (1967)
(From: Lost Jukebox Vol. 71)
People Like Us
Swinglargo
Abridged Too Far (UbuWeb) (2004)
Sparks
Please Don't Fuck Up My World
unk. (unk.) (2019)
Spoon
Not Turning Off
Telephono (Matador) (1996)
Caravan
Waterloo Lily
Waterloo Lily (Deram) (1972)
Van Duren
Oh Babe
Are You Serious? (Big Sound) (1978)
The Pretty Things
Photographer
Emotions (Fontana) (1967)
The International Submarine Band
One Day Week
single (b-side to Sum Up Broke) (Columbia) (1966)
(From: Gram Parsons 1966-1968 Chronological Classics)
Emmylou Harris
Born to Run
Cimarron (Warner Bros.) (1981)
Shoes
Standing And Staring
single (b/w Ask My Mother) (Polydor) (1966)
(From: Nederbeat 63-69)
Music behind DJ:
George Martin & His Orchestra
Ringo's Theme (This Boy)
single (b/w And I Love Her) (United Artists) (1964)
Fantastic Negrito
Bad Guy Necessity
Please Don't Be Dead (Cooking Vinyl) (2018)
Rufus Thomas
Boogie Ain't Nuttin' (But Gettin' Down) (Part I)
single (b/w Boogie Ain't Nuttin' (But Gettin' Down) (Part II)) (Stax) (1974)
(From: The Complete Stax-Volt Soul Singles, Vol. 3: 1972-1975)
Willie 'The Lion' Smith
Let's Mop It
shellac 10″ (b-side to How Could You Put Me Down) (Black & White) (1944)
(From: Willie 'The Lion' Smith 1944-1949 Chronological Classics)
Idris Ackamoor & The Pyramids
Message to My People
An Angel Fell (Strut) (2018)
Sturgill Simpson
All Said And Done
Sound & Fury (Elektra) (2019)
Music behind DJ:
Fleetwood Mac
Albatross
single (b/w Jigsaw Puzzle Blues) (Blue Horizon) (1968)
Your DJ bids you farewell…

http://www.stylesdeluxe.com/gtdr/HDTonGTDR-2019-12-20-324.mp3