Podcast: Play in new window | Download (Duration: 3:04:54 — 253.9MB)
If you're looking for previous episodes, click here.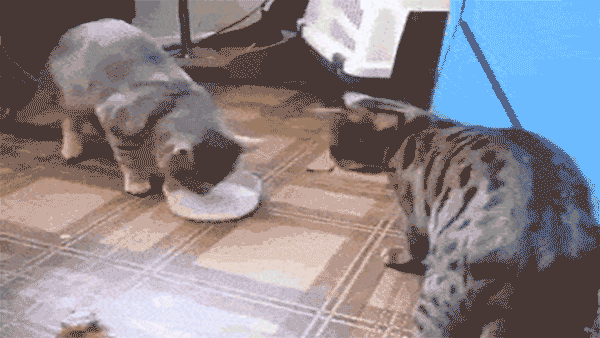 Hinky Dinky Time on WFMU's Give the Drummer Radio, episode 326: Friday, January 3, 2020 at Noon, Eastern Time.
Show #326: Who's turn is it? It's the 4th Annual Hinky Dinky Time Listener Request Show!
Click here for everything you need to know about accessing the audio.
Access the accuplaylist and comments for this episode at
http://wfmu.org/playlists/hd/20200103
The archived audio and podcast is available now.
Artist
Title
Album (label) (year) (source)
Your DJ welcomes you:
Uncle Michael
Hinky Dinky Time Open
Max Romeo
One Step Foreward
single (b/w Upsetter-One Dub Forward) (Upsetter) (1970) (Requested by: Brian in the UK)
Waylon Jennings
Ladies Love Outlaws
Ladies Love Outlaws (RCA Victor) (1972) (Requested by: Pacific Standard Simon)
Teddy Wilson And His Orchestra
I Wished On The Moon
shellac 10″ (b/w Miss Brown To You) (Brunswick) (1935) (Requested by: dutchtheo)
Emmylou Harris & Don Williams
If I Needed You
single (b/w Emmylou Harris-Ashes By Now) (Warner Bros.) (1981) (Requested by: melinda)
The Everly Brothers
Lord of the Manor
The Everly Brothers Show (Warner Bros./Seven Arts) (1970) (Requested by: Aaron in Minneapolis)
Jigsaw
Sky High
single (b/w Brand New Love Affair) (Chelsea) (1975) (Requested by: Pedro In Arlington)
Music behind DJ:
Fraykers Revenge
Frustrations
unk. (n/a) (unk.)
Haysi Fantayzee
Shiny Shiny
single (b/w Shiny Shiny (Bon Temps)) (Regard) (1983) (Requested by: Granny Spicy Tuna)
Cornershop
6 A.M. Jullandar Shere
single-sided 7″ (Wiiija) (1995) (Requested by: Paul in Toronto)
Poco
Call It Love
single (b-side to Lovin' You Every Minute) (RCA) (1989) (Requested by: dan)
Eyes
Eniwetok
TAQN (Dangerhouse) (1979) (Requested by: chresti)
Helena Handbasket
Hardball Head
unk. (Crustacean) (1993) (Requested by: Chuck C)
Sly & The Family Stone
My Gorilla is My Butler (Instrumental)
prev. unr. There's a Riot Goin' On (n/a) (1971) (Requested by: Ken K)
BJ Cole
Pavane Pour Line Enfante Defunte
Transparent Music (Hannibal) (1989) (Requested by: Dean)
Music behind DJ:
Fraykers Revenge
Design For Action
unk. (n/a) (unk.)
Jaime Brockett
Remember The Wind And The Rain
Remember The Wind And The Rain (Oracle) (1968) (Requested by: CHUCK ROAST)
Kevin Ayers
Stranger In Blue Suede Shoes (Early Mix)
prev. unr. (n/a) (1972) (Requested by: Barry P)
Little Feat
Teenage Nervous Breakdown (demo)
prev. unr. (n/a) (1969) (Requested by: Franco Twinky)
Frank Zappa
Road Ladies
Chunga's Revenge (Bizarre) (1970) (Requested by: Kevin from Bay Ridge)
Charley Pride
Six Days On The Road
In Person (RCA Victor) (1969) (Requested by: Lane)
Magazine
A Song From Under The Floorboards
Play (Virgin) (1980) (Requested by: ParUbi)
Norman Greenbaum
Spirit In The Sky
single (b/w Milk Cow) (Reprise) (1969) (Requested by: Alex O)
Music behind DJ:
Fraykers Revenge
Traffico
n/a (n/a) (n/a)
Mel & Tim
Starting All over Again
single (b/w It Hurts To Want It So Bad) (Stax) (1972) (Requested by: Ian P)
Lefty Frizzell
Saginaw Michigan
single (b-side to When It Rains The Blues) (Columbia) (1963) (Requested by: Lane)
Harry Nilsson
The Moonbeam Song (demo)
prev. unr. (RCA) (1971) (Requested by: Denise)
Brownsville Station
Sweet Jane
Yeah! (Big Tree) (1973) (Requested by: burke)
Volcano Suns
White Elephant
All Night Lotus Party (Homestead) (1986) (Requested by: Spaceman One)
Cole Porter with Vince Giordano and his Nighthawks
You're the Top
De-Lovely – Music From The Motion Picture (Columbia/Sony Music Soundtrax) (2004) (Requested by: geezerette)
Carmen McRae
I Thought I Knew You Well
Just a Little Lovin' (Atlantic) (1970) (Requested by: Patrick W)
Music behind DJ:
Fraykers Revenge
Viva Herbie
n/a (n/a) (n/a)
Gregory Isaacs
Night Nurse
Night Nurse (Island) (1982) (Requested by: Stanley)
The Jimi Hendrix Experience
Rainy Day, Dream Away
Electric Ladyland (Reprise) (1968) (Requested by: Miss H)
John Phillips
Topanga Canyon
John Phillips (John The Wolfking Of L.A.) (ABC/Dunhill) (1970) (Requested by: hyde)
Iris DeMent
Let the Mystery Be
Infamous Angel (Warner Bros.) (1993) (Requested by: doctorjazz)
Tom Petty & The Heartbreakers
Louisiana Rain
Damn The Torpedoes (Backstreet) (1979) (Requested by: Jeff Golick)
The Proclaimers
My Old Friend The Blues
Sunshine on Leith (Chrysalis) (1988) (Requested by: sphere)
Harpers Bizarre
Knock On Wood
Harpers Bizarre (Warner Bros./Seven Arts) (1969) (Requested by: Larry Grogan)
Music behind DJ:
Fraykers Revenge
Future Look
n/a (n/a) (n/a)
Betty Davis
Dedicated To The Press
Nasty Gal (Island) (1975) (Requested by: Ceolacanth)
Todd Rundgren
Tin Foil Hat
White Knight (Cleopatra) (2017) (Requested by: Mike S)
The Dickies
Stukas Over Disneyland
Stukas Over Disneyland (PVC) (1983) (Requested by: Listening Out There)
Waraw
You're No Good for Me
Warsaw (n/a) (1977) (Requested by: WR)
Doobie Brothers
Slat Key Soquel Rag
Stampede (Warner Bros.) (1975) (Requested by: fleep)
Quantic Y Su Conjunto Los Miticos Del Ritmo
Get Ur Freak On
Hip Hop En Cumbia Ep (Tru Thoughts) (2011) (Requested by: chresti)
Captain Beefheart And His Magic Band
Here I Am I Always Am
prev. unr. (n/a) (1966) (Requested by: Franco Twinky)
Music behind DJ:
Fleetwood Mac
Albatross
single (b/w Jigsaw Puzzle Blues) (Blue Horizon) (1968)
Your DJ bids you farewell…

http://www.stylesdeluxe.com/gtdr/HDTonGTDR-2020-01-03-326.mp3