Podcast: Play in new window | Download (Duration: 2:59:51 — 247.0MB)
If you're looking for previous episodes, click here.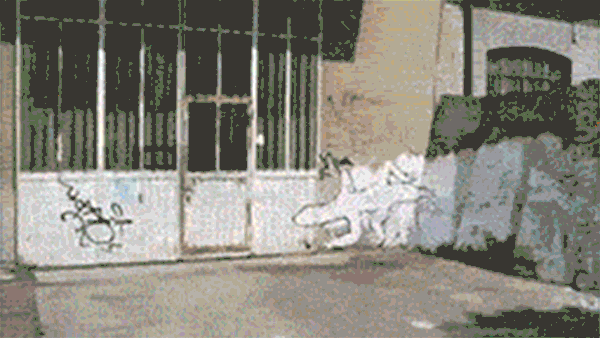 Hinky Dinky Time on WFMU's Give the Drummer Radio, episode 330: Friday, January 31, 2020 at Noon, Eastern Time.
Show #330: If this were any more fun, we'd have to do it in secret.
Click here for everything you need to know about accessing the audio.
Access the accuplaylist and comments for this episode at
http://wfmu.org/playlists/hd/20200131
The archived audio and podcast is available now.
Artist
Title
Album (label) (year) (source)
Your DJ welcomes you:
Uncle Michael
Hinky Dinky Time Open
Willie Nelson
Make Way for a Better Man
Make Way For Willie Nelson (RCA Victor) (1967)
(From: Willie Nelson 1965-1966 Chronological Classics)
The Byrds
Change Is Now
single (b-side to Goin' Back) (Columbia) (1967)
(From: The Complete Curt Boettcher Singles)
Hubert Sumlin
When Evelyn's Not Around
Funky Roots (Vogue) (1973)
(From: Kings Of Chicago Blues, Volume 2)
Nick Gilder
21st Century
City Nights (Chrysalis) (1978)
The Peddlers
Girl Talk
Freewheelers (CBS) (1967)
(From: How Cool Is Cool)
Charlie Rich
Hey, Good Lookin'
Charlie Rich Sings Country & Western (Hi) (1967)
(From: Complete Hi Recordings Of Charlie Rich)
Kenneth "Red" Norvo and His Swing Sextette
I Got Rhythm
shellac 10″ (b/w Lady Be Good) (Decca) (1936)
(From: The Ultimate Gershwin: The Great Stars Record Gershwin's Greatest Music)
Ralph Marterie & His "Down Beat" Orchestra
Caravan
single (b/w While We Dream) (Mercury) (1953)
Music behind DJ:
I Marc 4
Giapponcina
I Marc 4 (Nelson) (1971)
The Replacements
Black Diamond
Let It Be (Twin Tone) (1984)
The Donnas
Strutter
Detroit Rock City (Music From The Motion Picture) (Mercury) (1999)
Bullet Lavolta
Detroit Rock City
Hard To Believe – A Kiss Covers Compilation (C/Z) (1990)
Melvins
God Of Thunder
Hard To Believe – A Kiss Covers Compilation (C/Z) (1990)
Redd Kross
Deuce
Teen Babes From Monsanto (Gasatanka) (1984)
Gin Blossoms
Christine Sixteen
Kiss My Ass: Classic Kiss Regrooved (Mercury) (1994)
Presidents Of The United States of America
Shout It Out Loud
Return Of The Comet: A Tribute to Ace Frehley (Shock) (1997)
Music behind DJ:
Herbana
Piccola Russia
Sound Work Shop SWS 117 – Herbana – Week-End (Sound Work Shop) (1974)
Edwin Starr
Contact
single (b/w Work (20th Century) (1978)
(From: It's The 70's)ing Song)
Leon & The Burners
Whiplash
single (b-side to Crack Up) (Josie) (1965)
(From: Lost Jukebox Vol. 202)
The Scottmen Plus (Johnny Scott)
Mr Big Cha Cha
Inter-Relation (Southern Library Of Recorded Music) (1970)
(From: Easy Listening: T.V. Tunes)
Great Gates
Jump, Jump, Jump
single (b-side to Darling) (Aladdin) (1956)
(From: Aladdin Magic)
The Raspberries
Overnight Sensation (Hit Record)
single (b/w Hands On You) (Capitol) (1974)
(From: Sounds of the Seventies – AM Heavy Hits)
Mott The Hoople
One Of The Boys
All The Young Dudes (CBS) (1972)
Music behind DJ:
A. Kalma, M. Saclays
Round You Go
Interfrequence (Editions Montparnasse 2000) (1980)
Electric Light Orchestra
Wild West Hero
Out Of The Blue (Jet) (1977)
Townes Van Zandt
Pancho & Lefty
The Late Great Townes Van Zandt (Poppy) (1972)
David Crosby
Cowboy Movie
If I Could Only Remember My Name (Atlantic) (1971)
Bob Dylan
Lily, Rosemary and the Jack of Hearts
Blood On The Tracks (Columbia) (1975)
John Phillips
Me And My Uncle
Jack of Diamonds (bonus track)(Varèse Sarabande, 2007) (n/a) (1972/73)
Music behind DJ:
David Snell
Dawn Air
BRL 8 – Cottage Industry/Safari Rally (Bruton Music) (1981)
Michelle Phillips
Aching Kind
Victim Of Romance (A&M) (1977)
(From: Complete Anthology)
Ray Charles
Ruby
single (b/w Hardhearted Hannah) (ABC-Paramount) (1960)
(From: The Wonderful World Of Ray Charles – 20 Golden Hits)
Gloria Lynne
A Very Gentle Sound
A Very Gentle Sound (Mercury) (1972)
Hank Roberts
Scarecrow Shakedown
Black Pastels (JMT) (1988)
Funkadelic
Nappy Dugout
Cosmic Slop (Westbound) (1973)
John Fred & His Playboy Band
Little Dum Dum
single (b/w Tissue Paper) (Paula) (1968)
(From: Night After Night – USA Garage Greats)
George Jones & Melba Montgomery
Alabama
prev. unr. (n/a) (1963)
(From: Melba Montgomery 1963 Chronological Classics)
Music behind DJ:
Señor Coconut
Diarios Clave (Rumba Funk)
Gran Baile Con… (Rather Interesting) (1997)
The Liverpool Scene
Come Into the Perfumed Garden, Maud
Bread On The Night (RCA) (1969)
(From: The Amazing Adventures of The Liverpool Scene)
Fairport Convention
Tokyo
Nine (Island) (1973)
Joseph Spence
I'll Overcome Some Day
Living on the Hallelujah Side (Rounder) (1980)
Dr. Feelgood
That's It, I Quit
Be Seeing You (United Artists) (1977)
Friar Tuck
Louis Louis
Friar Tuck And His Psychedelic Guitar (Mercury) (1967)
Music behind DJ:
Fleetwood Mac
Albatross
single (b/w Jigsaw Puzzle Blues) (Blue Horizon) (1968)
Your DJ bids you farewell…

http://www.stylesdeluxe.com/gtdr/HDTonGTDR-2020-01-31-330.mp3