If you're looking for previous episodes, click here.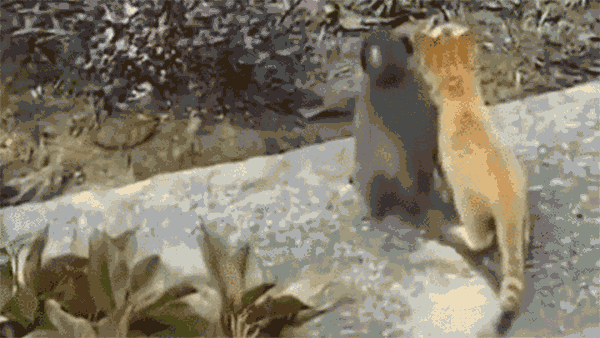 Hinky Dinky Time on WFMU's Give the Drummer Radio, episode 331: Friday, February 7, 2020 at Noon, Eastern Time.
Show #331: Everybody needs a buddy.
Click here for everything you need to know about accessing the audio.
Access the accuplaylist and comments for this episode and archived audio at
http://wfmu.org/playlists/hd/20200207
The archived audio is available now.
Artist
Title
Album (label) (year) (source)
Your DJ welcomes you:
Uncle Michael
Hinky Dinky Time Open
Kool & The Gang
Funky Stuff
Wild And Peaceful (De-Lite) (1973)
Achim Reichel
Vita: Cave Explorers + Birdmen (Höhlenforscher + Vogelmenschen)
A.R. IV (Zebra) (1973)
Endless Boogie
Sideways
The Skinless Ogress Revolution, Which Feeds On Human Sacrifice (Mound Duel) (2011)
Talibam!
A Petroglyphic Massacre
Ordination of the Globetrotting Conscripts (Azul Discográfica) (2007)
JD McPherson
Jubilee
Undivided Heart And Soul (New West) (2017)
Music behind DJ:
Uncle M
Greatest Dancer (remix)
n/a (n/a) (2020)
Tiffany
Presidential Suite
single (b/w Presidential Suite (Instrumental)) (Bovema Negram) (1979)
Rosalie Allen And The Black River Riders
Hitler Lives
shellac 10″ (b/w I Can't Tell That Lie To My Heart) (RCA Victor) (1947)
The Saints
Nights In Venice
I'm Stranded (EMI) (1977)
Bintangs
Ridin' On The L&N
single (b/w Down South Blues) (Decca) (1969)
(From: Nederbeat 63′ 69′)
The Mussies
12 O'clock, July
single (b-side to Louie Go Home) (Fenton) (1967)
(From: Get Straight-USA Garage Greats)
David Bowie
Sweet Thing (2016 Remastered Version)
Diamond Dogs (RCA Victor) (1974)
(From: Who Can I Be Now? [1974-1976])
Music behind DJ:
Amon Tobin
Keepin' It Steel
Supermodified (Ninja Tune) (2000)
Electric Banana (Pretty Things)
Alexander
Even More Electric Banana (Music De Wolfe) (1969)
Elvis Costello & the Attractions
Lipstick Vogue
This Year's Model (Radar) (1978)
The Clinger Sisters
The Lipstick Song
single (b-side to Shoop Shoop De Doop Rama Lama Ding Dong Yeah Yeah Yeah) (Tollie) (1964)
(From: Lost Jukebox Vol.118)
Conway Twitty
Hey Little Lucy! (Don'tcha Put No Lipstick On)
single (b/w When I'm Not With You) (MGM) (1959)
(From: 1958-1959)
Julius LaRosa
Lipstick And Candy And Rubbersole Shoes
single (b-side to Winter In New England) (RCA Victor) (1956)
Jimmy Hughes
Lollypops, Lace and Lipstick
single (b-side to Lolly Pops, Lace And Lipstick) (Fame) (1964)
(From: The Complete FAME Singles Volume 1: 1964-67)
Leon Payne
Lipstick Trail
shellac 10″ (b-side to Empty Arms) (Bullet) (1948)
(From: Leon Payne Classics 1941-1949 Chronological Classics)
Joe Turner
Lipstick, Powder & Paint
single (b/w Rock A While) (Atlantic) (1956)
(From: Electro Blues Volume One)
Jeanette Hicks
Lipstick on a Glass
single (b-side to Ringless Hand) (Okeh 1) (954)
(From: Jeanette Hicks 1953-1956 Chronological Classics)
Benny Spellman
Lipstick Traces (On a Cigarette)
single (b/w Fortune Teller) (Minit) (1962)
Music behind DJ:
Lalo Schifrin
Just a Closer Walk With Thee
Cool Hand Luke – OST (Dot) (1967)
Beverly Kenney
Do It Again
Sings For Playboys (Decca) (1958)
Billy Paul
Traces
Ebony Woman (Neptune) (1970)
Brenda Holloway
I'll Be Available
single (b-side to Operator) (Tamla) (1965)
(From: Complete Motown Singles – Vol 5)
Randy Fuller
1,000 Miles Into Space
single (b/w 1,000 Miles Into Space) (Showtown) (1969)
(From: Lost Jukebox: Volume 147)
Mike Wallace
Natural High
single (b/w Mandarin) (Atco) (1970)
(From: Lost Jukebox Vol. 197)
Slade
My Life Is Natural
single (b-side to Coz I Luv You) (Polydor) (1971)
(From: Slayed?)
Daniel Agostini
Nuestro Destino (paco Deejay Con Todo El Mix) – Alchemy Retro Cumbia (parte 31) (paco Dee Jay)
unk. (unk.) (unk.)
Music behind DJ:
Luiz Bonfa e Eduardo Lincoln
Que Reste-til de Nous Amour
Noite E Dia (Continental) (1957)
Charles Lloyd Quartet
Dream Weaver: Meditation/Dervish Dance
Dream Weaaver (Atlantic) (1966)
Orchestra Armando Sciascia
Peer Gynt: Nella Grotta Del Re Della Montagna
Vpas 893 – La Musica Piu' Bella Del Mondo (Phase 6 Super Stereo) (1971)
Wynn Stewart
Love Ain't Worth a Dime Unless It's Free
single (b/w Me And My Jesus Would Know) (RCA Victor) (1973)
(From: Wynn Stewart 1970-1974 Chronological Classics)
Melanie
Nickel Song
single (b/w Ring The Living Bell, Shine The Living Light) (Buddah) (1972)
The First Edition
Girl, Get A Hold Of Yourself
Ruby, Don't Take Your Love To Town (Reprise) (1969)
Bob Wills & His Texas Playboys
Keep Knocking (But You Can't Come In)
shellac 10″ (b-side to Empty Bed Blues) (Columbia) (1947)
Music behind DJ:
Astelvio Milini Big Band
Elastic Games
International Parade (Jump) (unk.)
Milt Trenier And His Solid Six
Flip Our Wigs
single (b/w You're Killin Me) (RCA Victor) (1953)
Sam Dees
Lonely For You Baby
single (b-side to I Need You Girl) (SSS International) (1968)
(From: Northern Soul – The Soundtrack)
Nick Gilder
Tantalize
You Know Who You Are (Chrysalis) (1977)
Dog Hair Dressers
Orange Juice
unk. (SonyMusic) (2001)
(From: Japan For Sale Vol. 1)
Johnny Cash
Hit the Road and Go
The Rambler (Columbia) (1977)
Marvin Gaye
The End Of The Our Road
single (b/w Me And My Lonely Room) (Tamla) (1970)
(From: Collected)
Picadilly Line
Gone, Gone, Gone
single (b-side to Emily Small (The Huge World Thereof)) (CBS) (1967)
Music behind DJ:
Fleetwood Mac
Albatross
single (b/w Jigsaw Puzzle Blues) (Blue Horizon) (1968)
Your DJ bids you farewell…

http://www.stylesdeluxe.com/gtdr/HDTonGTDR-2020-02-07-331.mp3