Podcast: Play in new window | Download (Duration: 3:01:57 — 249.9MB)
If you're looking for previous episodes, click here.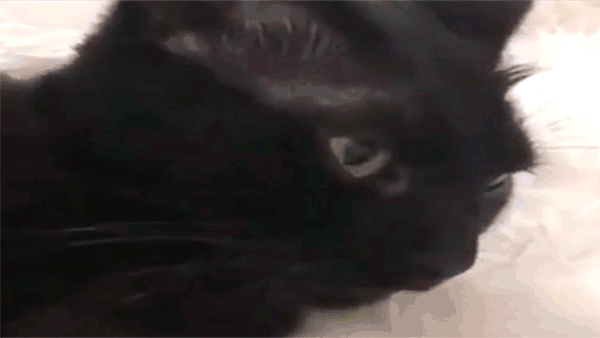 Hinky Dinky Time on WFMU's Give the Drummer Radio, episode 333: Friday, February 21, 2020 at Noon, Eastern Time.
Show #333: That's a real pretty number.
Click here for everything you need to know about accessing the audio.
Access the accuplaylist and comments for this episode at
http://wfmu.org/playlists/hd/20200221
The archived audio and podcast is available now.
Artist
Title
Album (label) (year) (source)
Your DJ welcomes you:
Uncle Michael
Hinky Dinky Time Open
Lou Rawls
Scotch & Soda
unk. (unk.) (unk.)
(From: Anthology)
The Koobas
Champagne & Caviar
single (b-side to Sally) (Columbia) (1967)
Dr. Feelgood
Violent Love
single (b/w A Case Of The Shakes) (Liberty) (1981)
(From: Singles: The U.A. Years)
Neil Innes
Spontaneous
The Innes Book Of Records (Polydor) (1979)
Lowell George
Himmler's Ring
Thanks I'll Eat It Here (Warner Bros.) (1979)
Mel Brooks
High Anxiety
High Anxiety – Original Soundtrack (Asylum) (1978)
(From: High Anxiety – The Films Of Mel Brooks)
Erroll Garner
Caravan
Erroll Garner (Columbia) (1953)
(From: Soliloquy & At The Piano)
Music behind DJ:
Michael Polnareff
Theme From Lipstick
Last Night On Earth (ABC) (1977)
The Everly Brothers
What Am I Living For
What Am I Living For (EP) (Warner Bros.) (1965)
(From: The Price of Fame: 1960-1965)
The Equals
My Life Ain't Easy
single (b/w You Got Too Many Boyfirends) (President) (1967)
(From: First Among Equals: The Greatest Hits)
Jungle
Changes I'm Going Through
House Of Rooms (Jungle Music Corp.) (1969)
Labi Siffre
Watch Me
single (b/w Here We Are) (Pye International) (1972)
Kensington Market
I Know You
Aardvark (Warner Bros. Seven Arts) (1969)
The Carpenters
I Need To Be In Love
A Kind of Hush (A&M) (1976)
The Third Mind
The Dolphins
The Third Mind (Yep Roc) (2020)
Music behind DJ:
The Rolling Stones
Ruby Tuesday (Backing Track)
prev. unr. (n/a) (1967)
(From: Flowers (Bootleg))
Johnny Cash
Shrimpin' Sailin'
From Sea To Shining Sea (Columbia) (1968)
The Who
Cobwebs And Strange
Happy Jack (Decca) (1967)
Jim Messina & His Jesters
Suspense Run
The Dragsters (Audio Fidelity) (1964)
(From: Jim Messina & His Jesters)
Love
The Good Humor Man He Sees Everything Like This
Forever Changes (Elektra) (1967)
Hamamura Michiko
Banana Boat
single (b/w Venezuela) (RCA Victor) (1957)
(From: Japanese Retro Hits – The Fifties, Volume 4)
The Tempations
I Can't Get Next To You (Acapella)
prev.unr. (Gordy) (1969)
(From: Motown Acapellas)
Jose & Full House
Als Je Alle Kranten Leest
single (b-side to Het Leven Is Een Carrousel) (Barclay) (1966)
(From: Biet-Het Vol.3 – From The Kitchen To The Garage)
The Leatherwoods
Tinsel Town
Topeka Oratorio (Medium Cool) (1992)
Matthew Sweet
Ugly Truth Rock
Altered Beast (Zoo Entertainment) (1993)
Music behind DJ:
Michel Varenne/Yvon Rioland
Bulles D'Or, Bulles D'Argent
GM-004 – Guitares Dans Les Grands Espaces (GM) (unk,)
George Perkins
How Can A Broke Man Survive
single (b/w Groove Making) (Golden-Records Of La.) (1970)
(From: Danger Side Oldiez)
Hank Penny
Two Timin' Mama
shellac 10″ (b/w Lowdown Woman Blues) (King) (1952)
Jon
Is It Love
single (b/w Sing It Out) (Columbia) (1967)
(From: Lost Jukebox Volume 036)
Gillian Hills
Jean-Lou
Jean Lou / Tu Peux / Ne Crois Surtout Pas / Un Petit Baiser (The Kiss) (EP) (Barclay) (1961)
(From: Twistin'The Rock Vol 9)
The Ames Brothers With Hugo Winterhalter And His Orch.
Melodie D'Amour
single (b/w So Little Time) (RCA Victor) (1957)
(From: Biky's Goud Van Oud)
Agony Aunts
Uranium My Love
Big Cinnamon (Mystery Lawn) (2013)
Brownsville Station
Lightnin' Bar Blues
Yeah! (Big Tree) (1973)
Barry Adamson
The Vibes Ain't Nothin' But The Vibes
Oedipus Schmoedipus (Mute) (1995)
Music behind DJ:
William Loose
Watching For Rain
TRM 129 & 130 – Four Corners (Timbrewood Production Music ) (1970)
Elkhorn
Altun
Sun Cycle (Feeding Tube) (2019)
The Can
Soul Desert
single (b/w She Brings The Rain) (Liberty) (1969)
(From: The Singles)
Brick
Ain't Gonna Hurt Nobody
single (b/w Honey Chile) (Bang) (1977)
(From: The Best of Brick)
The Paragons
Abba
single (b/w Better Man Than I) (Bobbi) (1966)
ABBA
Bang-A-Boomerang
Abba (Polar) (1975)
Music behind DJ:
T. Elerth
Chasin' it
Electronia / Hair Raisers (JW Theme Music) (1972)
Royal Rhythm Boys (Slim Gaillard)
Peace Brother Peace (It's Truly Wonderful)
shellac 10″ (b-side to Blue Skies) (Decca) (1939)
(From: Royal Rhythm Boys (Slim Gaillard) 1940-1942 Chronological Classics)
Crabby Appleton
The Other Side
Crabby Appleton (Elektra) (1970)
Dog Hair Dressers
Coppel
unk. (SonyMusic) (1999)
(From: Japan Not For Sale Vol 3)
Mr Jukes
Grant Green feat. Charles Bradley
Grant Green [Single] (Island) (2017)
Grant Green
The Final Comedown
The Final Comedown – Original Motion Picture Soundtrack (Blue Note) (1972)
Camera Obscura
Marathon Not A Sprint
I Love My Jean (EP) (Elefant) (2005)
(From: B-Sides & Rarities)
Wilf Carter With The Calgary Stampeders
When the Iceworms Nest Again
shellac 10″ (b/w Shackles And Chains) (RCA Victor) (1949)
Music behind DJ:
Fleetwood Mac
Albatross
single (b/w Jigsaw Puzzle Blues) (Blue Horizon) (1968)
Your DJ bids you farewell…

http://www.stylesdeluxe.com/gtdr/HDTonGTDR-2020-02-21-333.mp3